Letitia James Blasted For 'Appalling' Response In Handling Misconduct Allegations Against Top Aide
KEY POINTS
Several women accused Letitia James' chief of staff of sexually harassing them
Quintanar alleged Khan forced his tongue down her throat without consent
Khan resigned from James' office on Dec. 2
New York State Attorney General Letitia James is in hot water after announcing that the sexual harassment allegations against her chief of staff are substantiated.
James' ex-aide, who was one of the women who complained against her former chief of staff Ibrahim Khan, called the Attorney General's office's handling of her complaints "appalling."
Sofia Quintanar, in an interview with the New York Times Wednesday, said her claim that Khan kissed her inappropriately, without consent, was substantiated by investigators but he was let off easy. Khan resigned from his position, but got to keep his reputation intact.
Quintanar further alleged that James' office withheld information to protect Khan and didn't do much to protect the victims who came forward with complaints. "I find it just appalling to see how the office handled this publicly," Quintanar said. She worked as James' deputy press secretary until 2021.
She met Khan at a fundraiser in November 2021, after she had resigned from James' office. During the meeting at the fundraiser, Quintanar alleged Khan aggressively grabbed her by her shoulder and pulled her close, NYTimes reported. Quintanar claimed he "stuck his tongue down my throat." The two were alone outside the venue when the incident happened.
Quintanar allegedly told a small group of people about her experience when one of the women burst into tears, sharing the details of a similar experience with Khan.
James issued a public statement after the NYTimes posted the story online Wednesday.
"My office treated this matter as aggressively as every other matter that has come before our office," she said in the statement. "Within 24 hours, our office took disciplinary action and put Ibrahim Khan under restrictions, and within 72 hours, we engaged an outside law firm that began an impartial and exhaustive review of the allegations. Mr. Khan resigned while the process was still ongoing. When the process concluded, my office spoke with each individual and informed them that allegations were substantiated. I am confident in the steps that were taken to swiftly review the allegations and in the integrity of the investigation."
James' office confirmed Khan's resignation on December 2 with a statement to NYTimes that it had "protocols in place to thoroughly investigate any allegation of misconduct."
"The office takes these matters with the utmost seriousness and this situation is no. An independent, impartial investigation was conducted, and the employee has since resigned," James' statement added.
The Sexual Harassment Working Group criticized the office's "lack of initial transparency" after Khan's resignation news broke, calling it a "failure of communication."
"We expect the Attorney General's office to handle complaints appropriately and communicate effectively about the latest investigation," the group said in a statement Tuesday, according to Politico. "Once an investigation is concluded, the public is owed a full accounting of the terms and timeline of events and the findings, save for personal details to protect the victims' privacy and dignity. "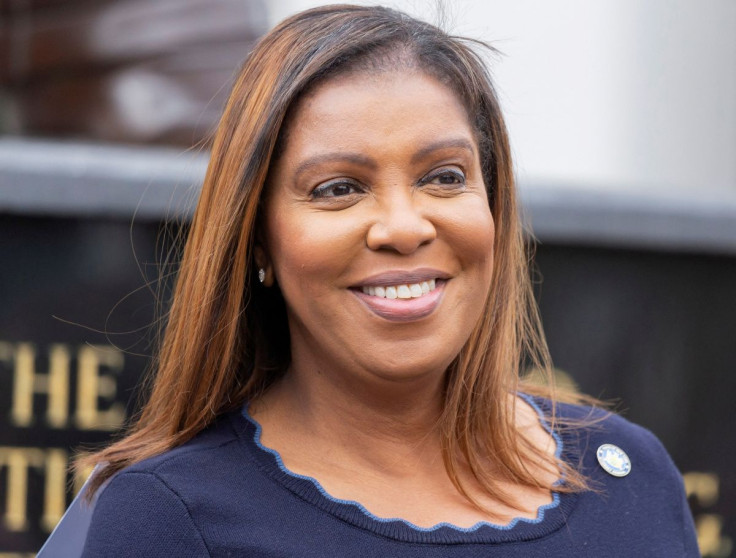 © Copyright IBTimes 2023. All rights reserved.
FOLLOW MORE IBT NEWS ON THE BELOW CHANNELS