LG Replaces Mobile Communications President With Home Entertainment Boss
LG has announced that it has initiated organizational changes within the company to improve its mobile business, which has struggled in the past year. The biggest change that LG announced is that Brian Kwon will be the president of LG Mobile Communications starting on Dec. 1.
"Brian Kwon, currently president of LG's Home Entertainment Company, will also assume leadership of the Mobile Communications Company. Mr. Kwon played a critical role in transforming LG's TV, audio and PC business into category leaders and his knowledge and experience in the global marketplace will be instrumental in continuing LG's mobile operations turnaround," LG said in a press release.
Kwon will be replacing Hwang Jeong-hwan, who took the job last October. Jeong-hwan will continue to be part of the company as the head of LG's Convergence Business Development Office. In 2014, Kwon became the executive president and CEO of LG's Home Entertainment division, which deals with television, audio and video, according to Android Authority.
LG may have seen Kwon as the right choice as the new president of LG Mobile since the Home Entertainment division's profits have thrived since he took on the job. It's possible that LG is expecting a similar result once Kwon begins leading LG Mobile, which has been recording huge losses. This year, LG's mobile division lost some $410 million, including a $130.5 million net loss in the last quarter, as pointed out by TechCrunch. In comparison, Kwon's Home Entertainment division generated total sales of 3.71 trillion RKW (around $3.31 billion) and 325.1 billion KRW (around $289.9 million) in profits.
LG has been releasing a lot of really good and interesting smartphones recently, but not too many people are buying them. There are a lot of factors as to why this is happening, like higher prices and poor marketing. LG is also focused on high-end premium flagship phones, while the mid-range segment didn't really get much attention.
LG's mobile strategy in 2018 was to release multiple variants of its high-end smartphones. Just this year alone, the company released three different models of the V-Series: the V30S ThinQ, the V35 ThinQ and the V40 ThinQ. Meanwhile, Chinese phone makers are making strides in releasing a lot of attractive low- and mid-range phones.
With a new president leading LG's Mobile Communications division, a new smartphone strategy might be on the way. Unfortunately, it's already nearing the end of 2018 and it seems unlikely that Kwon's appointment will change LG's mobile strategy for 2019.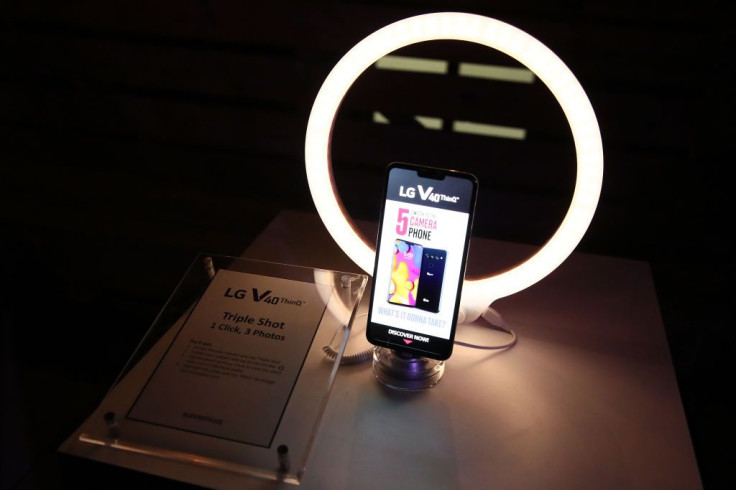 © Copyright IBTimes 2022. All rights reserved.
FOLLOW MORE IBT NEWS ON THE BELOW CHANNELS