LG Sheds Light On α9 Processor's Role In Image Processing For ThinQ TVs
LG Electronics believes that today's TV systems are not just plain displays, but computers that require immense processing power to carry out its different functions. The component that delivers this processing power is a microprocessor, and LG has come up with a chip that is capable of powering stellar viewing experiences.
LG took to its online newsroom on Tuesday to discuss how its α9 (Gen 2) intelligent processor works and how its technologies are different from traditional ones. According to the South Korean brand, the α9 processor is responsible for the very true-to-life images shown on its latest OLED TVs.
When LG introduced its new lineup of TVs earlier this year, many reviewers and tech sites lauded the company for producing displays that produce very natural images with impeccable black levels, accurate colors and wide viewing angles. Forbes and product review site Rtings.com even gave LG the Best OLED TV of 2018 title because its new smart TVs generate very natural images that remain clear and accurate from all angles.
The secret to the incredibly rich colors, depth and sharpness of the images displayed by LG's OLED TVs is none other than the α9 processor. The innovative microprocessor utilizes a four-step noise reduction process. For comparison, conventional image-enhancing technologies only use a two-step process.
The advanced algorithm of LG's α9 intelligent processor provides better noise reduction, which then increases the clarity of images shown on LG's TV displays. The technology not only minimizes distracting artifacts, it also allows smoother rendering of gradations. The end-result is always a stunningly realistic image with upgraded contrast ratio, color fidelity and sharpness.
LG's α9 intelligent processor also has advanced mapping capabilities that make the colors of images appear very close to the real thing. Furthermore, its color correction algorithm utilizes more reference color coordinates compared to its predecessors.
LG TVs also benefit from the α9 chip's support for next-generation High Frame Rate (HFR) content with 120 fps. This means the TV systems would be able to render fast-paced motion without compromising the quality and clarity of images.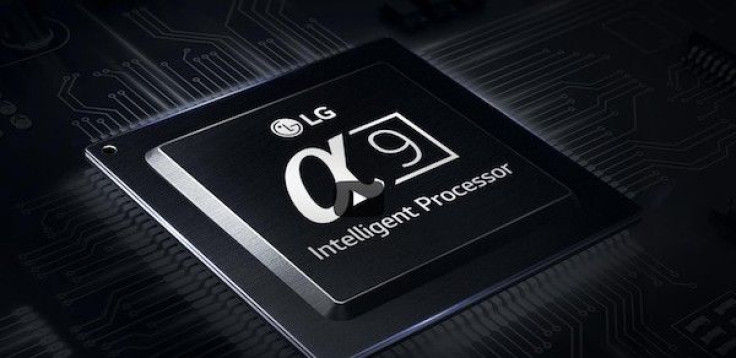 © Copyright IBTimes 2023. All rights reserved.
FOLLOW MORE IBT NEWS ON THE BELOW CHANNELS