Liam Hemsworth Kisses Rebel Wilson On Set Of 'Isn't It Romantic' [PHOTO]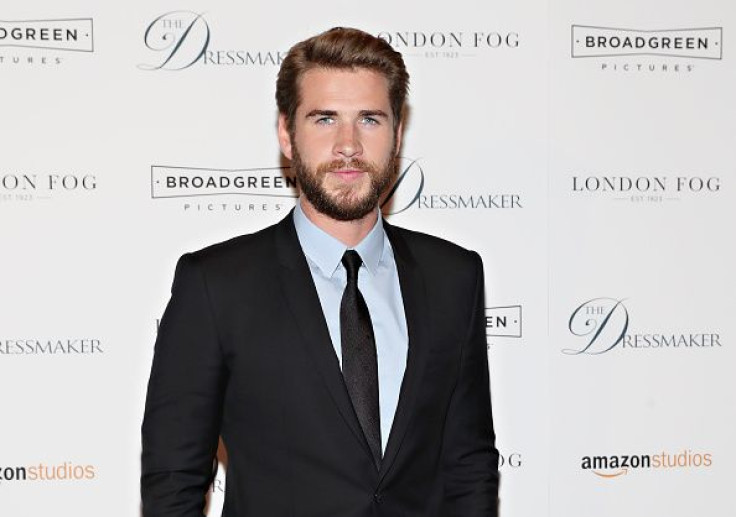 Liam Hemsworth and Rebel Wilson's onscreen chemistry is off the charts! The co-stars were recently spotted passionately kissing on the set of their upcoming movie, "Isn't It Romantic."
In the photo Wilson shared on Instagram, Hemsworth, 27, looks dapper in a tuxedo, while Wilson, 37, is all dolled up in an off-the-shoulder red gown. Hemworth dips Wilson and kisses her in front of a green screen on the New York set of their comedy film on Monday, July 31. Check out the photo of their smooch below.
"Isn't It Romantic" is set in the Big Apple and will follow the story of a young woman who suddenly finds herself trapped inside a romantic comedy. Wilson and Hemsworth will be joined by Betty Gilpin ("Glow"), Priyanka Chopra ("Quantico") and the former's "Pitch Perfect" co-star Adam Devine.
READ: Miley Cyrus' Dad Billy Ray Cyrus Shares Liam Hemsworth's Surprise That Won Him Over Instantly
Meanwhile, the new image of Hemsworth and Wilson kissing comes after the actress posted behind-the-scenes photos from the set on her Instagram page. "Team #IsntItRomantic - producer Gina, director @straussschulson& @andybovine. We had an amazing time sailing around the Statue of Liberty today," she wrote in the caption of one pic.
She also shared a group photo of the crew while they are on a boat, captioning it: "these guys x #isntitromantic #wesailin' We have a great crew both on and off the set."
In other news, Hemsworth's real-life lady love, Miley Cyrus, previously looked back on one memorable smooch she shared with the Australian hunk. Celebrating International Kissing Day, she posted a throwback photo of her and Hemsworth locking lips on the set of their 2010 film, "The Last Song." She wrote in the caption that this was the first time she and Hemsworth had ever kissed.
Shortly after meeting on the set of "The Last Song," Cyrus and Hemsworth started dating and got engaged in 2012. The two called off their engagement just a year later in 2013, but they reunited last year and are once again ready to tie the knot.
See more of Hemsworth and Wilson's chemistry when "Isn't It Romantic" hits theaters on Valentine's Day 2019.
© Copyright IBTimes 2023. All rights reserved.