Liberals And Conservatives Step Aside: Majority Of Americans Are Centrist, Says NBC News Poll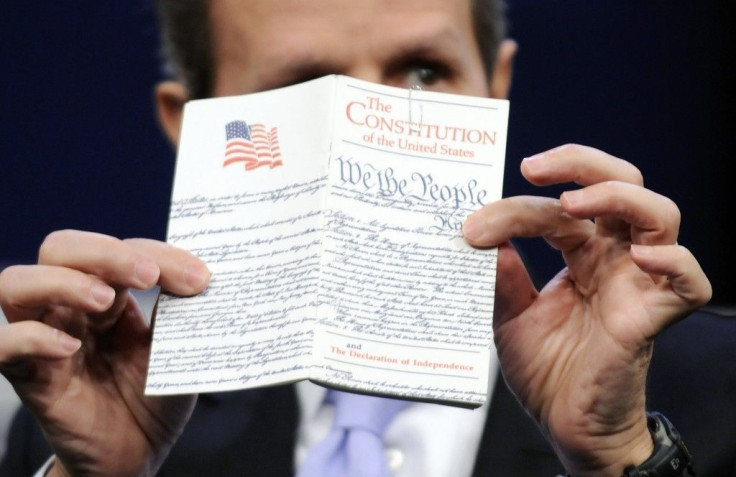 Pity the poor centrist. Flanked by fanaticism from both the left and the right, middle-of-the-road voters are all but ignored by the polarizing grandstanders who dominate American political discourse. But despite being shrouded in red and blue, it turns out many of us might be a little more purple than we think.
That is, if you believe a new national survey commissioned by NBC News and Esquire magazine. The survey, dubbed "The New American Center," found that just over half of respondents had centrist views when it came to a variety of issues, including politics, the economy, social issues and America's place in the world.
The poll of more than 2,400 people was conducted by a bipartisan team led by the lead campaign pollsters for Barack Obama and Mitt Romney. Among the respondents, the team found that people fell into eight distinct ideological segments, ranging from the far-far left (dubbed "bleeding hearts" in the study) to the far-far right (dubbed "talk radio heads").
Across all the segments, respondents tended to see eye to eye on a surprising number of issues. For instance, more than three-quarters of respondents believe America should no longer be the world's policeman. Almost 60 percent feel that religion has no place in politics, and 57 percent strongly support ending affirmative action. Even more surprising, more than half of centrist Americans -- 54 percent -- feel the U.S. Constitution "cannot provide guidance to modern problems facing us now."
Other areas of agreement: With the exception of the extreme right, most of the respondents believe the U.S. government should raise taxes on those making more than $1 million a year. Conversely, almost everyone, except those on the far left, enjoy watching football. And pretty much everyone agrees, save for those directly in the center, that all members of Congress should be subject to term limits.
Issues where American appear more split include -- no surprise here -- abortion. Respondents were also more divided on whether or not America should take global leadership role in challenges facing the world like climate change and global poverty.
The full results of the NBC/Esquire poll were released Tuesday in a rather cheeky interactive infographic on the NBC News website. Viewers are also invited to visit the website and take the poll for themselves.
NBC is owned by NBCUniversal, a unit of Comcast Corp. (NASDAQ:CMCSA). Esquire is owned by the privately held Hearst Corporation.
Got a news tip? Send me an email. Follow me on Twitter: @christopherzara
© Copyright IBTimes 2023. All rights reserved.
FOLLOW MORE IBT NEWS ON THE BELOW CHANNELS