'The Life And Career Of Daniel Radcliffe': Tell-All Reveals 5 Shocking Facts About The 'Harry Potter' Star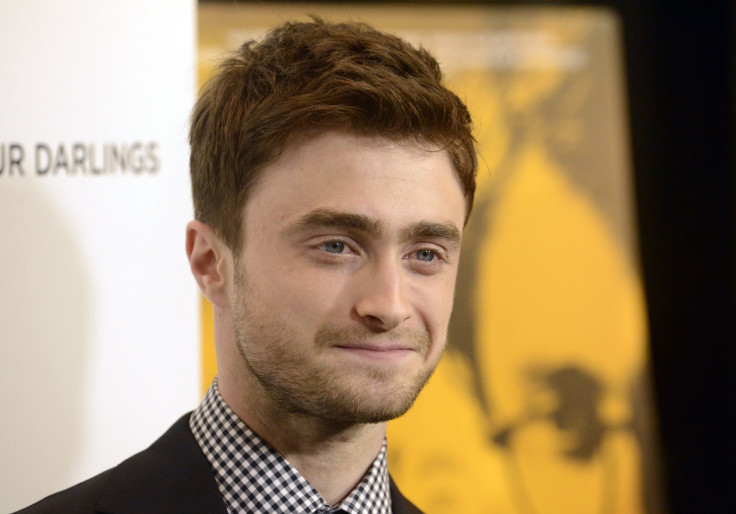 Daniel Radcliffe may have won over movie audiences with his good-natured charm, but that doesn't mean the British actor doesn't have any skeletons in his closet or intriguing character quirks.
Three years after wrapping the final "Harry Potter" film, entertainment reporter Randy Jernigan plans to release an unofficial tell-all about the 24-year-old star, diving into everything from the actor's alcohol issues to a shocking medical condition previously unknown to fans. Before "The Life and Career of Daniel Radcliffe" debuts in stores this July, here are five shocking revelations from the autobiography:
Coordination Disorder
According to Jernigan's interview with Radar Online, Radcliffe has long suffered from developmental coordination disorder, a chronic neurological disorder that affects both physical movement and memory. "He would go into episodes where he couldn't do anything, even tie his shoes," Jernigan, who reportedly interviewed Radcliffe's "close friends" and "work associates" for the article, told the gossip site. According to the author, the actor was known to have held up filming on the set of "Harry Potter." "They had to stop production more than a few times," Jernigan said.
Alcohol Dependency
After his medical diagnosis, Jernigan said that Radcliffe turned to alcohol to deal with his problem. "He didn't feel like a normal kid," Jernigan said. "He felt lost." Jernigan claims that at the age of 17, Radcliffe moved out of his parents' home to live with a friend and became "totally dependent" on alcohol. "He tried to hide his issues behind the drink," Jernigan explained.
While Radcliffe has yet to respond to the book's claims, he previously discussed his alcohol dependency issues with GQ Magazine in 2011, when he said he first began battling his drinking problem in 2009 on the set of the film "Harry Potter and the Half-Blood Prince."
"I became so reliant on [alcohol] to enjoy stuff," Radcliffe said, saying his alcohol dependency was his way of dealing with fame. "There were a few years there when I was just so enamored with the idea of living some sort of famous person's lifestyle that really isn't suited to me," Radcliffe said.
Bout With Grief
The death of longtime "Harry Potter" star Richard Griffiths at the age of 65 last September reportedly hit Radcliffe harder than his other boy wizard co-stars. "Daniel considered Richard his best friend. He openly wept at the funeral," Jernigan said. "He was very disturbed by Richard's passing. It really set him back."
Sober Life
Despite struggling with a relapse when starring in the London comedy "The Cripple of Inishmaan" in 2012, Jernigan claims the film star is now on the straight and narrow. "At his home he recently served a friend champagne but he stuck to water," he said. "He told her he doesn't drink anymore, he just doesn't need to."
Book Worm
In combination with his sober lifestyle, Jernigan is reporting that Radcliffe, who is famous for portraying the lead character in the film adaptations of J.K. Rowlings' "Harry Potter" book series, has now become a book worm himself. "He has a passion for reading," Jernigan said. "He reads one book after another," he said. "He doesn't do a lot of partying ... it takes him to places he knows he shouldn't go."
Jernigan, a freelance celebrity journalist for the past 18 years, has previously penned autobiographical reports on stars including Britney Spears, Tom Cruise and Justin Timberlake, among others, BriefingWire.com reported. "I'm excited to be a part of this project," Jernigan said about writing the Radcliffe bio in May. "After reviewing all the material on Dan, I can tell there's a lot of crap that's been written. My job will be to wade through all the rumor[s] and turn out a factual piece [about] an amazing actor."
© Copyright IBTimes 2023. All rights reserved.