Lifetime's 'Surviving Jeffrey Epstein' Explores Ghislaine Maxwell Interactions, Survivors' Firsthand Accounts
On Sunday, "Surviving Jeffrey Epstein" will show the financier's victims speaking out not only about the alleged experiences they had with Epstein prior to his 2019 suicide but also about his associate, Ghislaine Maxwell.
Lifetime's four-hour documentary is set to highlight Epstein's tactics, including setting up a "pseudo-sexual Ponzi scheme to bring in underaged girls."
READ: Jeffrey Epstein Investigation: Prince Andrew Doesn't Have 'Exit Strategy,' But Experts' Advice Could Indicate Future
"Surviving Jeffrey Epstein," which follows similar efforts from Lifetime including "Surviving R. Kelly" and "Surviving R. Kelly Part II: The Reckoning," will also delve into the aftermath as Epstein's survivors attempt to navigate their new normal despite not seeing justice served.
"Being abused by Jeffrey Epstein is a life sentence," states one survivor in a preview for the new Lifetime documentary, while other women in the short clip focus on the role that they say Maxwell played in the abuse.
"Ghislaine knew exactly how to pull you in," stated one survivor. Additionally, another victim alleges that the British socialite had instructed the girls to do whatever Epstein wanted.
A preview can be seen below.
Aside from Maxwell's alleged involvement in forming relationships with Epstein's victims, Prince Andrew has also recently been discussed for his supposed participation in the chain of abuse. Not only have some stated that they believe the Duke of York "had knowledge" of the illegal behavior, but other reports indicated that he could potentially face legal action if he's not released in certain documents.
READ: Prince William, Kate Middleton Played Role In Blocking ABC News' Jeffrey Epstein Reporting
As for what could be ahead for Queen Elizabeth II's son, some say prosecutors could potentially explore an "explosive second route" throughout the ongoing investigation, but others believe he could ultimately face "minimal risk" in terms of extradition.
"Surviving Jeffrey Epstein" will premiere Sunday at 9 p.m. EDT on Lifetime.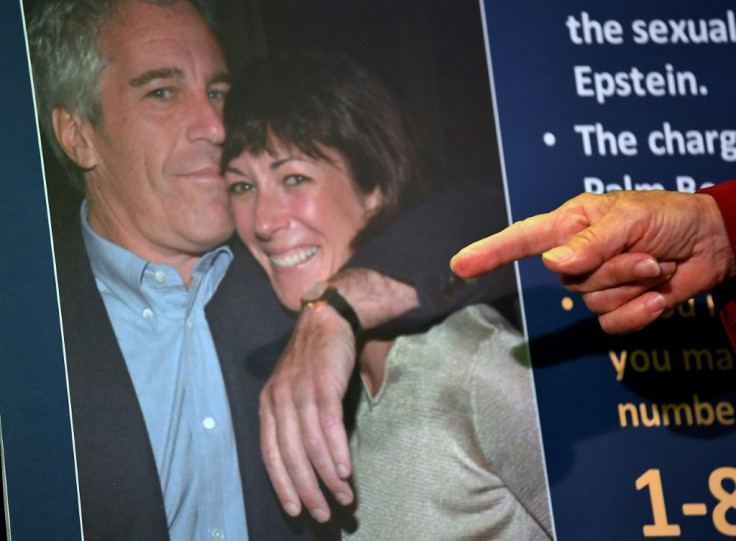 © Copyright IBTimes 2023. All rights reserved.