Prince William, Kate Middleton Played Role In Blocking ABC News' Jeffrey Epstein Reporting
The British royal family has been known to keep a close watch over their public image, but leaked footage of "Good Morning America" host Amy Robach highlights just how much of a handle they have quietly had on it.
Footage of Robach, which was unknowingly recorded due to a hot mic, was recently released by Project Veritas, a website created by James O'Keefe that specializes in releasing leaked or hidden camera moments surrounding figures in media. An ABC insider was the one who initially leaked the tape to the website.
Robach claims that she had filmed an interview with Jeffrey Epstein's "sex slave" Virginia Roberts back in 2015. The anchor recounts that not only did the network call it a "stupid story" because no one knew who he was, she also said that the Palace threatened ABC "a million different ways" due to allegations from Roberts surrounding Prince Andrew that were swept up in Robach's report.
READ: The 'Key Reason' William, Kate Couldn't Act Like Meghan, Harry On Royal Tours
According to The Daily Mail, Robach also stated that ABC was afraid that Prince William and Kate Middleton may refuse to give them any future interviews if they aired it, which "quashed the story." Robach reportedly attempted to convince the network for three years to air her interview, but ultimately they "would not put it on the air."
Since the footage of Robach was released, the ABC employee released an official statement regarding the matter.
"I was upset that an important interview I had conducted with Virginia Roberts didn't air because we could not obtain sufficient corroborating evidence to meet ABC's editorial standards about her allegations," she wrote, adding that the comments she made about Prince Andrew "were in reference to what Virginia Roberts said in that interview in 2015."
Continuing, she added, "I was referencing her allegations - not what ABC News had verified through our reporting." Robach's full statement can be read on Project Veritas' website. At this time, neither the Palace nor Prince Andrew has commented on the footage.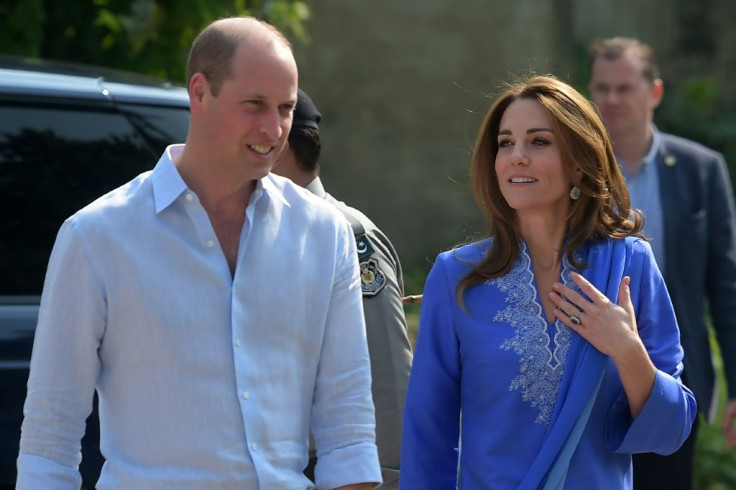 © Copyright IBTimes 2022. All rights reserved.
FOLLOW MORE IBT NEWS ON THE BELOW CHANNELS