'Lights Out' YouTube Short Becomes One Of 2016's Most Promising Horror Movies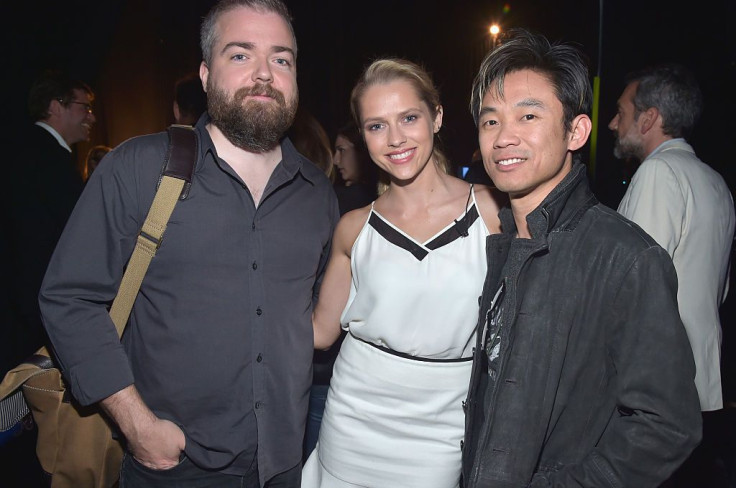 Everyone's afraid of the dark. That's the idea producer Lawrence Grey is hoping will resonate with moviegoers leading up to the debut of the feature-length horror "Lights Out."
Based off a popular YouTube short of the same name, the film follows a family who is plagued by a creature drawn to the darkness. The trailer, which was touted by Warner Bros. Pictures at its CinemaCon 2016 presentation in Las Vegas this month, resulted in a visceral reaction from the crowd, something Grey has been banking on.
"It's such a genius idea," Grey told International Business Times, saying he was "blown away" by director David F. Sandberg's 2013 short film, which currently has just over 2 million on YouTube and counting. "We all have that fear of the dark. We all have that moment. But there was also real craftsmanship to it," he gushed.
Watch the original "Lights Out" below:
Despite Sandberg's great material, Grey says he and co-producer James Wan ("The Conjuring") and screenwriter Eric Heisserer ("Story of Your Life") didn't make immediate plans for a feature-length film. "We sort of took this Pixar approach to it in that we said this short's amazing and maybe it's just an amazing short. We're not going to turn it into a feature unless we think there's a really great reason to do [it]," Grey explained to IBT.
After taking time to cultivate the characters, making them universally relatable, and bulking up the story with horror mythology (Grey teased that the film is a new horror genre all in itself) that everything fell into place. "At one point we took the horror out of the treatment for a moment to see if it really worked. Like, if this were a Fox Searchlight movie, would you go see it as a drama? Yes, it does. It totally clicks."
While Sandberg's short features just one actress, Lotta Losten, who also has a role in the film with Billy Burke, the Warner Bros. feature hosts a cavalcade of new characters. Teresa Palmer ("Warm Bodies") portrays Rebecca, just one member of the family tormented by a female ghost named Diana alongside her mother Sophie (Maria Bello) and brother Martin (Gabriel Bateman).
"Teresa Palmer was our number one choice," Grey said of his dream cast. "I really liked the idea of actors who have never done a horror film before. There the hardest people to get because there's a reason they don't do it … We sent her the script and she was like, 'Oh my god. This is amazing! I'm in.'" With Palmer's character taking the lead, the family will find themselves in the presence of an otherworldly being, with one character making it deliciously easy for the ghost to haunt them.
"There's a character in the film who believes Dianna, our villain, is her friend. She's the one keeping the lights off and letting Diana in and that keeps all of the characters in the movie vulnerable," Grey responded to the film's online criticism thus far. And while the movie will contain many scenes in the dark, he said it was important the movie not be a entire ride of cheap jump scares. "It's not about characters who make bad horror movies decisions. Everything that these people do is exactly what we would really do in those situations," he said. "Of course, we would all immediately go to a light switch."
"Lights Out" will launch at the LA Film Festival in June. If you're brave enough to watch the trailer below, check out the movie in theaters on July 22.
You were right to be afraid of the dark. Here's the trailer for the horror film #LightsOut, hitting theaters soon.https://t.co/pb36arj10U

— Lights Out (@LightsOutMovie) March 26, 2016

© Copyright IBTimes 2023. All rights reserved.