'Like Lovestruck Teenagers': Cotton Slams Biden Administration's 'Pathetic' Chase Of Chinese Counterparts
KEY POINTS
Sen. Cotton said "chasing" Chinese officials "project weakness to China"
Austin and Li met in Singapore but had no "substantive exchange"
The U.S. Navy accused a Chinese warship of initiating an "unsafe interaction" at the Taiwan Strait
Sen. Tom Cotton, R-Ark., has criticized the Biden administration's move of trying to meet Chinese officials, specifically the attempts to get the two nations' defense ministers to hold a summit.
"Biden administration officials should stop chasing after their Chinese communist counterparts like lovestruck teenagers," Cotton said in an interview Sunday.
"It's embarrassing and it's pathetic," he added when asked for a comment about U.S. Defense Secretary Lloyd Austin's Singapore trip during the weekend.
Cotton went on to explain that the "single best way" to deter China was to have a military "capable of deterring" the Asian country as well as Russia.
Austin went to Singapore to attend a security summit wherein he shook hands with Li Shangfu, the Chinese minister of national defense. The Pentagon said there was no "substantive exchange" between the defense chiefs, Reuters reported.
Last week, China rejected a proposal from the White House for Austin and Li to meet during the security summit in Singapore, Pentagon Press Secretary Brig. Gen. Patrick Ryder said in a statement.
Ryder said China was unwilling "to engage in meaningful military-to-military discussions."
During Sunday's security summit, Li said a conflict with the U.S. would be an "unbearable disaster" but implied that the two sides had "different systems" on how to resolve tensions.
On the other hand, Li noted that differences "should not keep the two sides from seeking common ground and common interests to grow bilateral ties and deepen cooperation."
For Cotton, the efforts of Biden officials to reach out to their Chinese counterparts "project weakness to China" and it "encourages them to do things like buzz our aircrafts or come within a few hundred yards of our ships."
"It encourages them to send spy balloons floating all across America," he argued.
Despite his opposition to the Pentagon's move of trying to get a summit between U.S. and China defense leaders, Cotton said he believes there shouldn't be any cuts to the military's budget, considering the dangers related to China, Iran and Russia.
"I think it's very risky for our country to be imposing real cuts on the Department of Defense," he said.
Cotton's comments came after the U.S. Navy released footage of an "unsafe interaction" in the Taiwan Strait, which reportedly showed a Chinese warship crossing in front of the USS Chung-Hoon destroyer, coming within 150 yards (137 meters) of the destroyer.
Following his speech at the Singapore summit, Li was questioned about the Taiwan Strait incident Saturday, and he responded that the presence of American and Canadian ships in the area was a provocation, CNN reported.
"They are not here for innocent passage, they are here for provocation," he said. "Mind your own business."
Xie Feng, Beijing's new ambassador to the U.S., visited Washington late last month and reiterated that there were "serious difficulties and challenges" in U.S.-China relations.
"We hope that the United States will work together with China to increase dialogue, to manage difference and also to respect our cooperation so that our relationship will be back to the right track," Xie told reporters upon his arrival, NBC News reported.
Tensions between the world's largest economies have intensified in recent weeks, especially after the Group of Seven (G7) countries held a summit in Hiroshima, Japan, last month.
The G7 nations reaffirmed their unity on issues such as the war in Ukraine, China, economic security, nuclear disarmament and other world crises. The group also clarified that instead of decoupling, it was only responding to concerns about the Asian powerhouse, as per a fact sheet released by the White House after the summit.
China responded to the G7, criticizing its "high-sounding claims" that block international peace.
The Chinese Foreign Ministry said the G7 should instead "take a hard look at their own history" and "stop containing and bludgeoning other countries."
The ministry said it rejected rules created by a small group of nations that served the "America-first ideology."
Meanwhile, China had its own summit with the leaders of five central Asian nations last month, marking the first summit between China and the countries since diplomatic ties were established in 1992.
The said non-Western nations have kept a distance from the U.S. and European countries, as per Nikkei, and there is talk about the China-central Asia summit being a move to counter the G7 nations.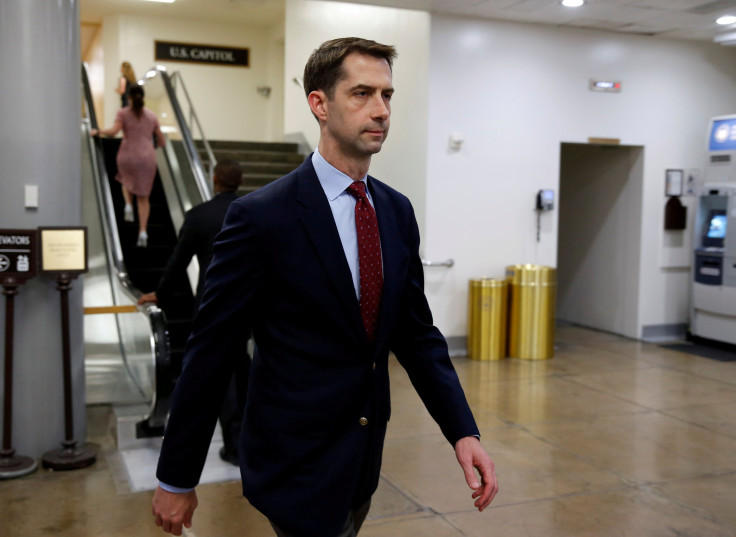 © Copyright IBTimes 2023. All rights reserved.