Lil Wayne Suffers 2 Seizures In 24 Hours, Causing An Emergency Landing Of His Private Jet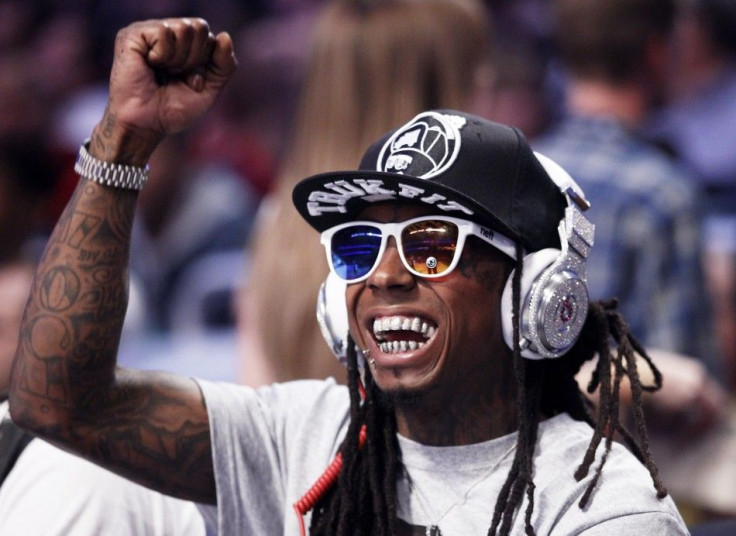 Rapper Lil Wayne, aka Dwayne Michael Carter Jr., appears to have suffered a couple of debilitating seizures on his private jet. The rapper has been hospitalized twice in a 24-hour period at separate hospitals in Louisiana and Texas.
Details are scarce, but, according to TMZ, Wayne suffered his first seizure Thursday while flying over Texas. His private jet made an emergency landing in San Angelo, Texas, and Lil Wayne was rushed to a local hospital. His pilot was the first to report that he had suffered a seizure.
Lil Wayne's publicist was adamant that the rapper had not suffered seizures on the flight, but was dehydrated and experiencing migraines.
Lil Wayne's representative told TMZ: "He is at home on doctor mandated rest and will return to work soon. He appreciates all of his fans for their support and love."
After being discharged from the Texas hospital, Lil Wayne again boarded his private jet to head back to Los Angeles, but apparently suffered a second seizurelike event while in the air Friday. His flight was rerouted to Kenner, La., where paramedics escorted him to the Ochsner Medical Center, TMZ reported. He has since been released, TMZ said.
According to the celebrity-gossip site: "A person claiming to be Wayne's rep has released a statement saying our story is false and that he's at home in Louisiana recovering from migraines. But TMZ has confirmed our story with people who were at the hospital and people who positively represent Wayne ... and we are positive our story is correct."
© Copyright IBTimes 2023. All rights reserved.