List Of Richest People In The World Who Won't Leave All Their Billions To Their Kids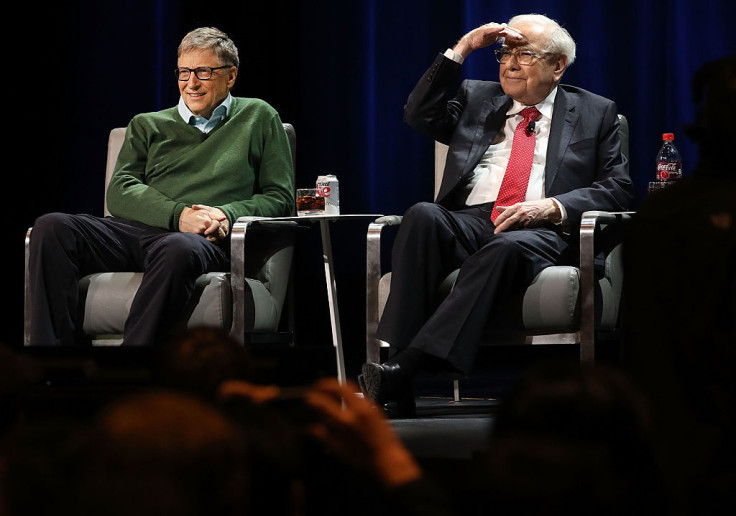 KEY POINTS
The Giving Pledge aims to mobilize the world's wealth to address global and societal issues
The initiative was founded in 2010 by Bill and Melinda Gates and Warren Buffett
Signatories of the pledge come from all ages, from 34 to 98 years old
Founded in 2010 by Bill and Melinda Gates and Warren Buffett, the Giving Pledge aims to mobilize the world's wealth to address global and societal issues through a public, moral commitment. Some of the wealthiest people in the world have pledged to give at least 50% of their wealth to philanthropy, with signatories spanning 28 countries and the age of pledgers ranging from 34 to 98.
These are 25 of the richest people in the world who have pledged to use their wealth for charity:
1. Elon Musk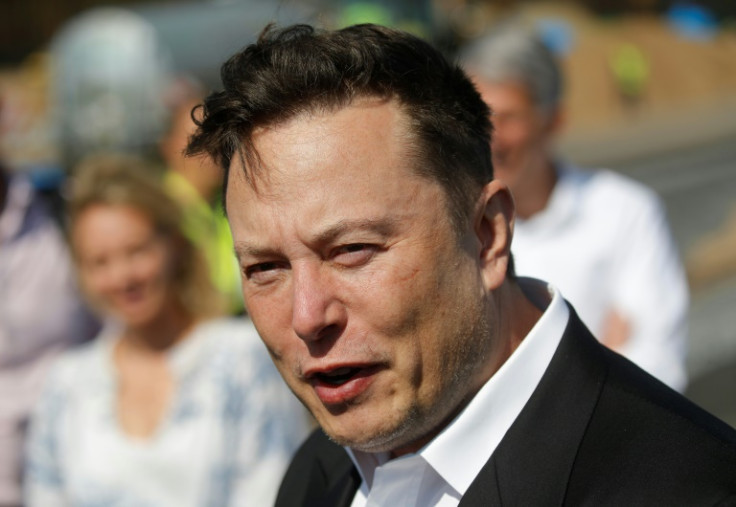 The richest man in the world signed the Giving Pledge back in 2012, with plans to ramp up his giving later in his life. In a 2018 tweet, he said he would sell around $100 million in Tesla stock every few years for charity.
2. Bill Gates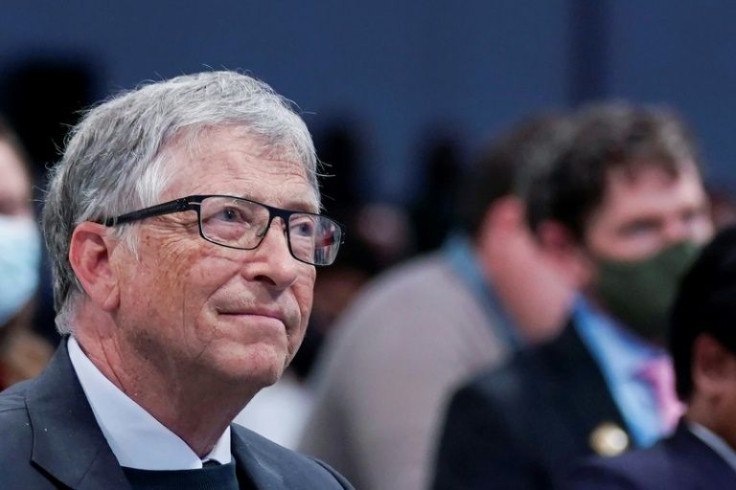 The co-founder of the Giving Pledge, whose wealth mostly comes from Microsoft, pledged that the majority of his fortune would be used to help as many people as possible. Gates has a foundation with his ex-wife Melinda, The Bill & Melinda Gates Foundation, which was built on the idea that all lives have equal value. Since then, Gates has continued to use his wealth in supporting endeavors that expand the opportunity for the world's poorest, mitigate climate change, tackle Alzheimer's disease and improve education in the United States.
3. Warren Buffett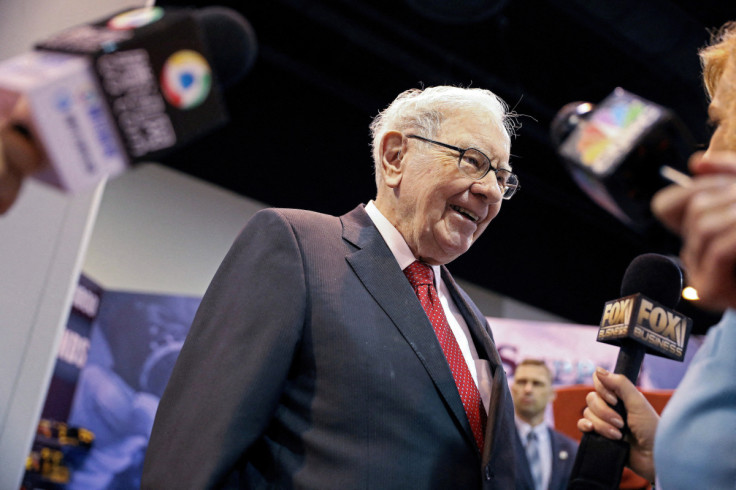 Buffett pledged more than 99% of his wealth to be used for philanthropic purposes. He said he would "take a pile of Berkshire Hathaway stock certificates" and commit them to charity. By the time he wrote his pledge, he had already distributed 20% of his and his late wife's shares, and he would continue to distribute about 4% of his shares annually to philanthropy.
4. Larry Ellison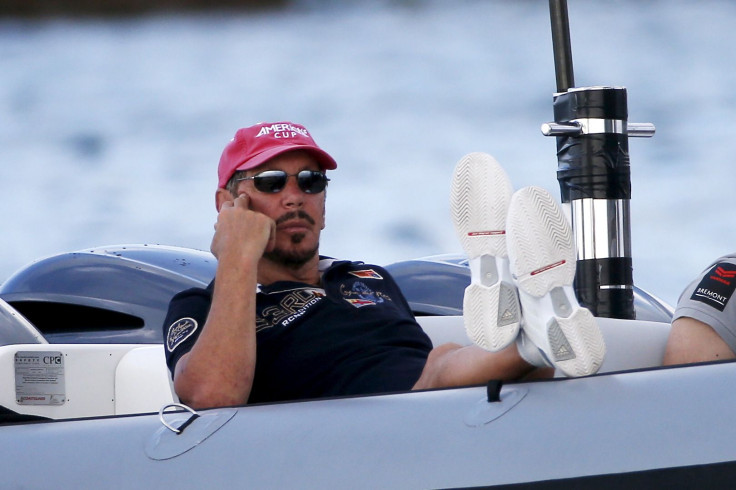 Ellison plans to give more than 95% of his wealth to charitable causes. Through giving quietly, he has already given hundreds of millions of dollars to medical research and education.
5. Michael R. Bloomberg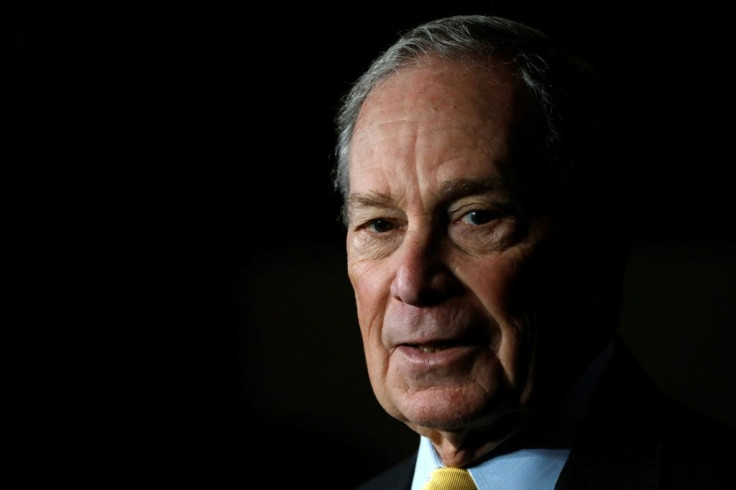 The former Mayor of New York believes in the help of public-private partnerships in improving public health and safety, fighting poverty, fixing school systems, expanding economic opportunity, promoting the arts and protecting the environment. His foundation has also been active in preventing premature deaths caused by tobacco-related diseases and traffic accidents.
6. Mark Zuckerberg and Priscilla Chan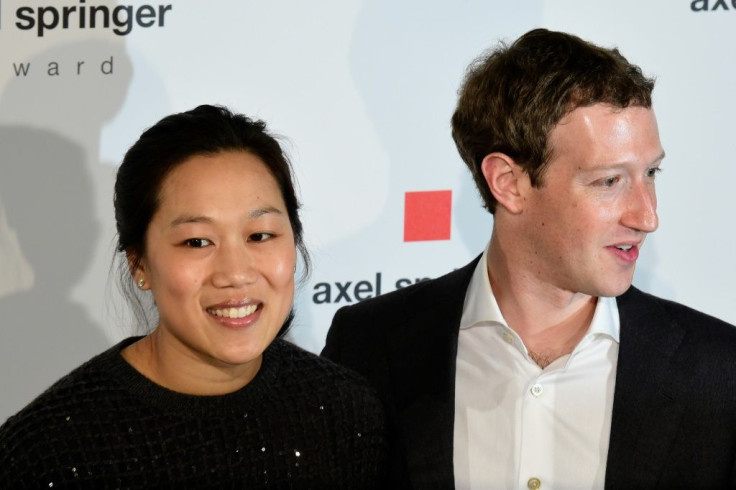 According to the Facebook co-founder and his wife, their work is driven by promoting equality and advancing human progress. They are committed to improving education, science and health not just in their local community in the Bay Area, but also around the world.
7. MacKenzie Scott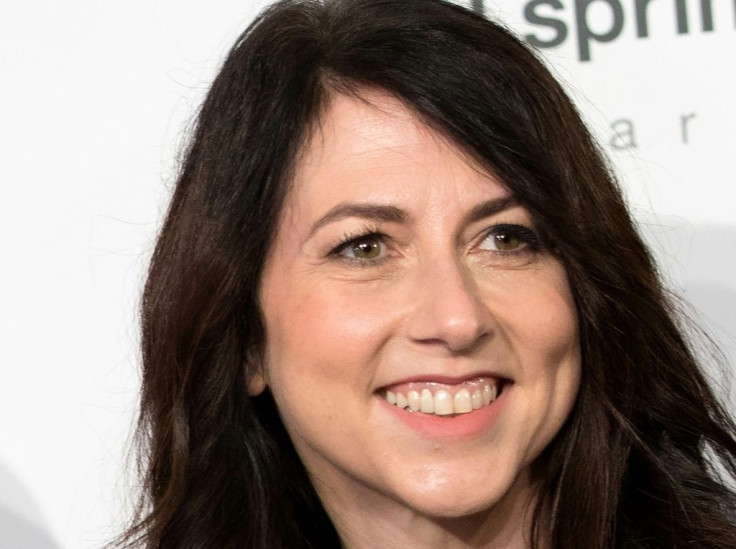 Jeff Bezos' ex-wife, whose wealth largely comes from the 25% Amazon stake she received after the divorce, has pledged to use half of her wealth to a thoughtful approach to philanthropy, committing to "keep at it until the safe is empty." She has already given to more than 1,200 nonprofits.
8. Jim and Marilyn Simons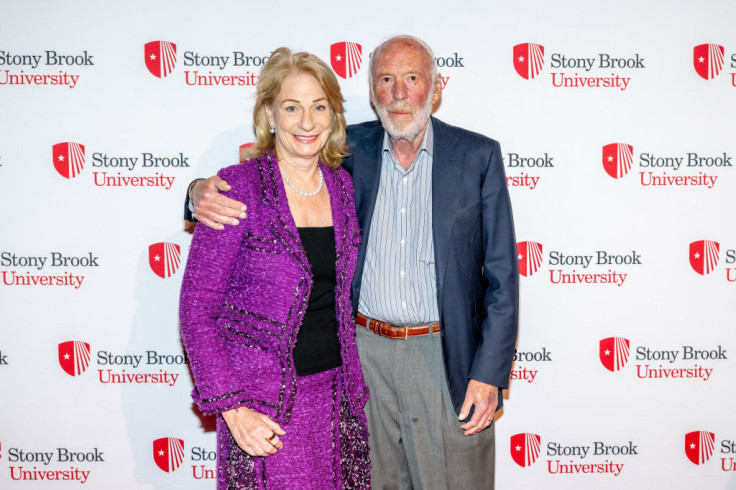 The couple and their children have pledged majority of their wealth to philanthropy. According to Forbes, Jim has already given $4 billion to philanthropic causes, including support for autism research. His foundation also funds Math For America.
9. Stephen Schwarzman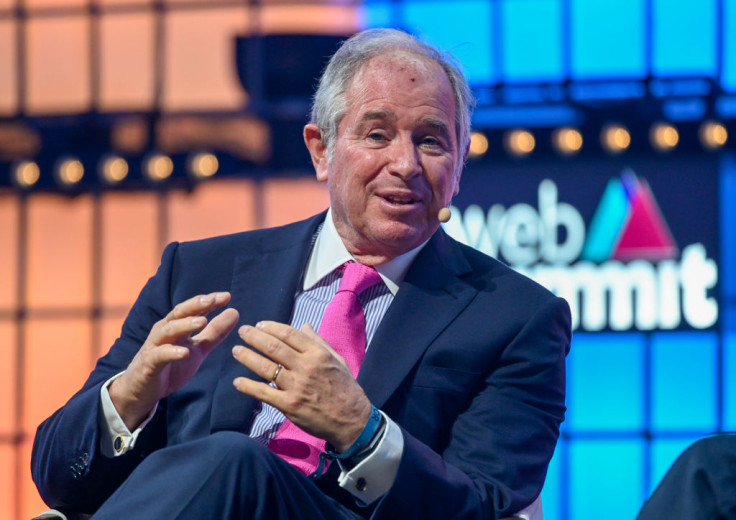 In realizing his pledge to help future leaders be better educated on the economic, political and cultural factors contributing to China's global power, Schwarzman founded a highly selective fellowship program at Tsinghua University based in Beijing. Through the Schwarzman Scholars, he aims to "grow a network of young, global influencers" with knowledge and connections they can use to improve the connectivity of China and other countries, "ultimately facilitating a more peaceful and prosperous world for all of us."
Schwarzman also uses his wealth to advance human development through artificial intelligence and other computing technologies, with a focus on ethical and policy considerations.
10. Vladimir Potanin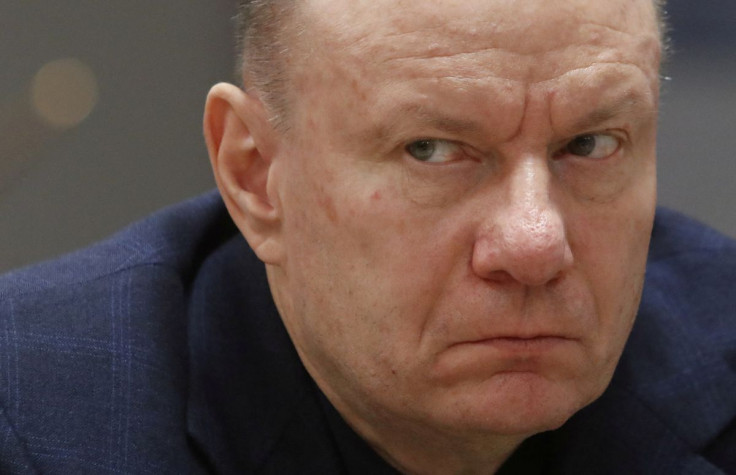 With a majority of his wealth pledged to philanthropy, Potanin aims to make the world better for his country, Russia. He has established a foundation that supports education, culture and philanthropy development. His actions are guided not just by using wealth for good but also by protecting his children from the "burden of extreme wealth."
11. Harold Hamm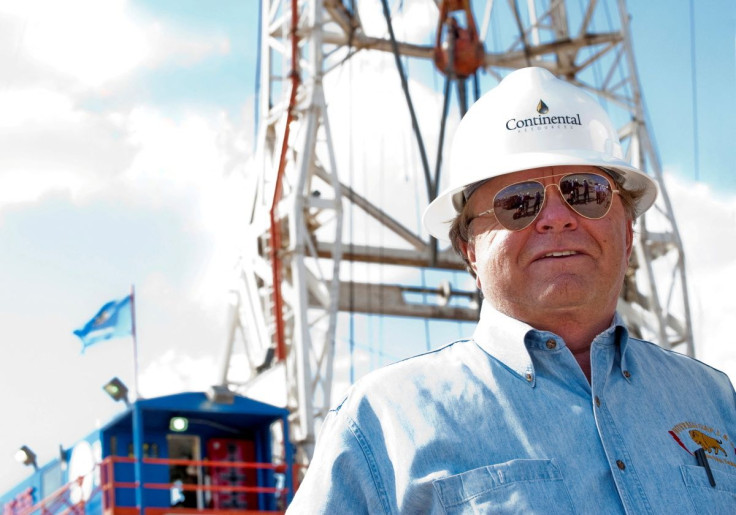 Hamm's diabetes center is one of the avenues from which he enacts his pledge. The center's mission is to inspire young, bright scientists to develop a cure for diabetes, one of the major causes of death in the United States. He also allocates wealth to the Harold Hamm School of Geology and Geological Engineering, based at the University of North Dakota, to "inspire the next generation of oil and gas leaders" to work on the American Energy Renaissance. Through this, Hamm aims to create millions of American jobs.
12. Ray and Barbara Dalio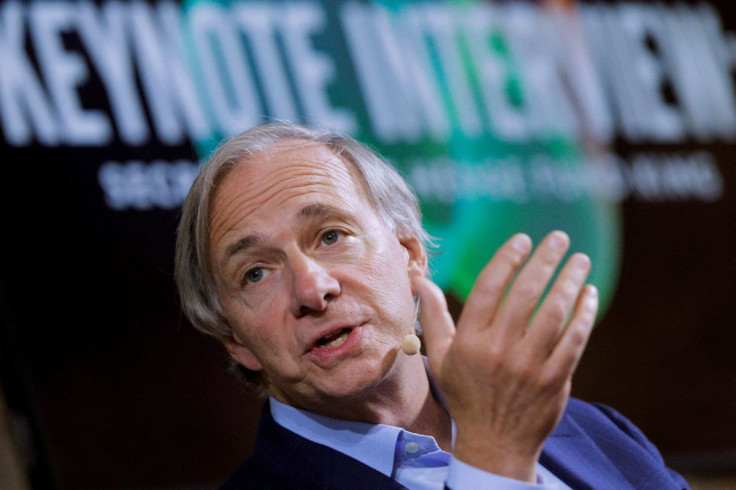 The couple believes in equal opportunity and has pledged to deliver quality education and lend money to provide opportunities. Barbara's philanthropic efforts include improving inner-city education, while Ray is focused on microfinance and nature conservation and research.
13. Carl Icahn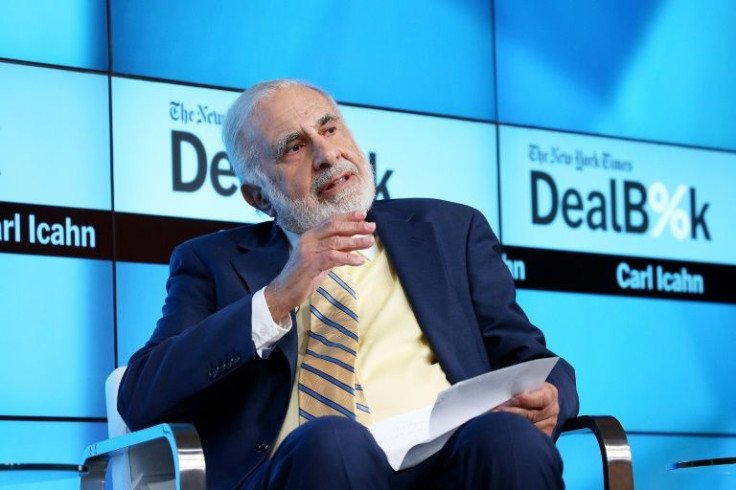 Icahn's philanthropic efforts started before the Giving Pledge was born. Joining the pledge, he hopes to encourage other wealthy individuals to use their wealth for the common good. His philanthropic efforts center on acquiring control of undervalued or poorly managed companies, unlocking shareholder and bondholder values and improving the competitiveness of American companies. He also hopes to improve America's educational system to maintain the country's position as a world economic leader.
His foundation supports the improvement of child welfare and their likelihood for success through caring for underprivileged children and operating vocational schools.
14. Sam Bankman-Fried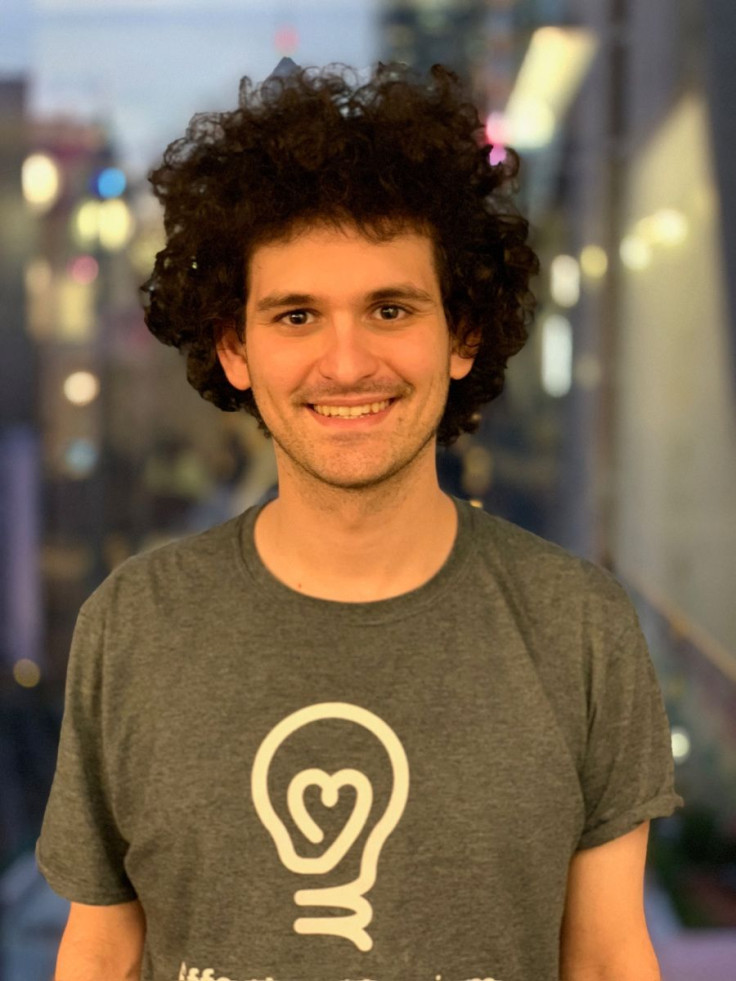 One of the richest people in crypto according to Forbes, Bankman-Fried believes in effective altruism – doing what can be done "for the long run aggregate utility of the world." The self-made billionaire follows the philosophy of "earning to give," donating a portion of his salary to charity even when he worked as an ETFs trader before jumping to crypto trading in 2017.
15. Dan and Jennifer Gilbert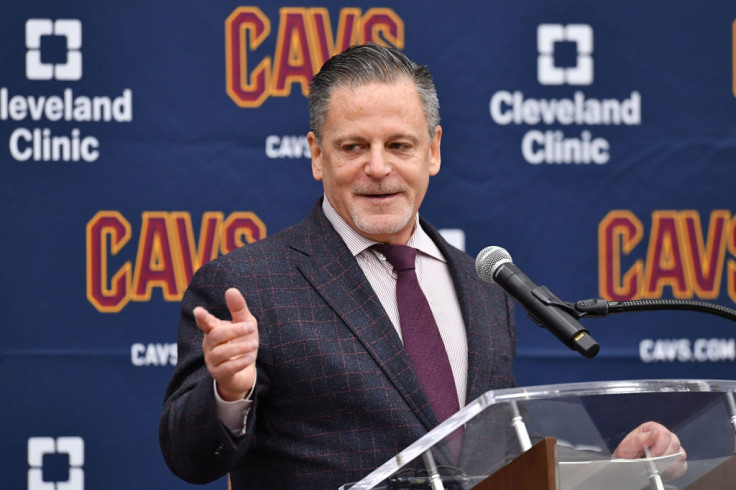 The owner of the NBA's Cleveland Cavaliers, part of Dan's philanthropic efforts is to create more jobs in America. He has invested $5.6 billion for the purchase and rehabilitation of buildings in downtown Detroit to create 24,000 jobs from the project.
16. Andrew and Nicola Forrest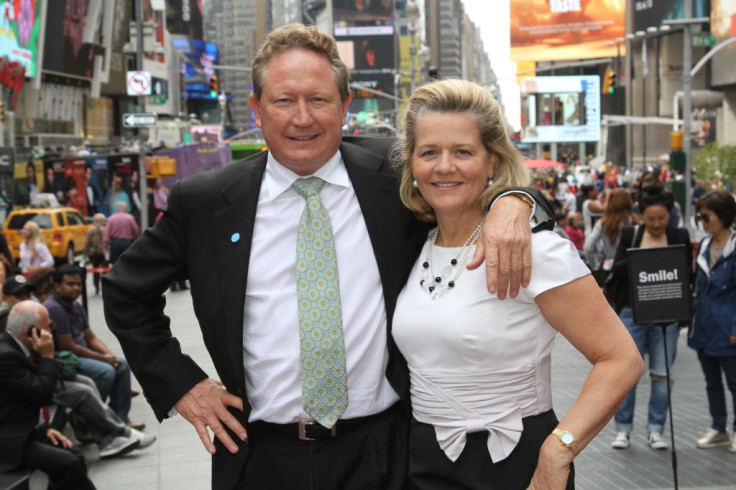 The Forrests, together with their kids, believe in the right of children to proper education. "Education provides the foundation to break the cycle of poverty and lack of freedom," they said on their pledge. "Perhaps even more, it gives parents the exhilaration to realize that there are far greater outcomes available for them and their children than they may have ever dreamt possible." In realizing their pledge, they aim to shine a light on inequality and empower individuals and families suffering from poverty, slavery and unequal opportunity.
17. George B. Kaiser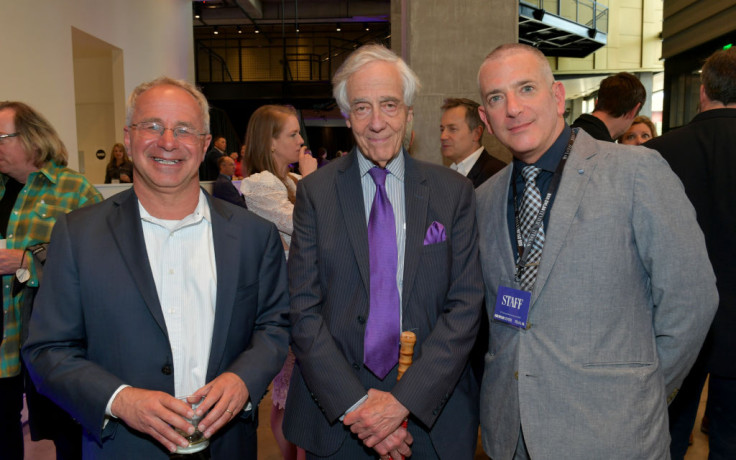 Kaiser has pledged to focus on charitable pursuits that provide "the greatest opportunity for self-fulfillment for each child," particularly the disadvantaged. He is involved in initiatives that attempt to reverse the generational cycle of poverty, as well as projects that focus on prenatal and family healthcare, early learning and development for at-risk kids younger than three years old, teen pregnancy prevention, parenting skills development, job and income assistance for families with young children, and programs that provide alternatives to incarceration for mothers who have committed non-violent crimes.
18. David and Barbara Green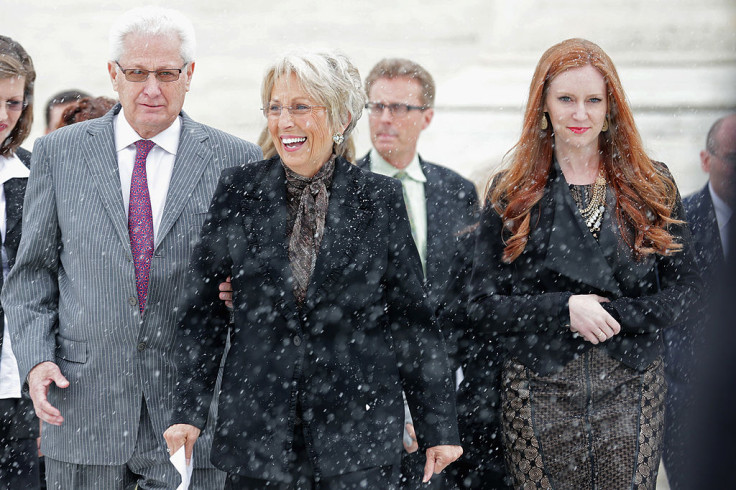 The Greens are committed to helping ministry work in the form of contributing to help orphanages in faraway lands, as well as helping ministries in the U.S. David is the CEO of the empire he founded, Holly Lobby, which pays its employers a minimum of $18.50 an hour – above the federal minimum wage.
19. Stephen M. Ross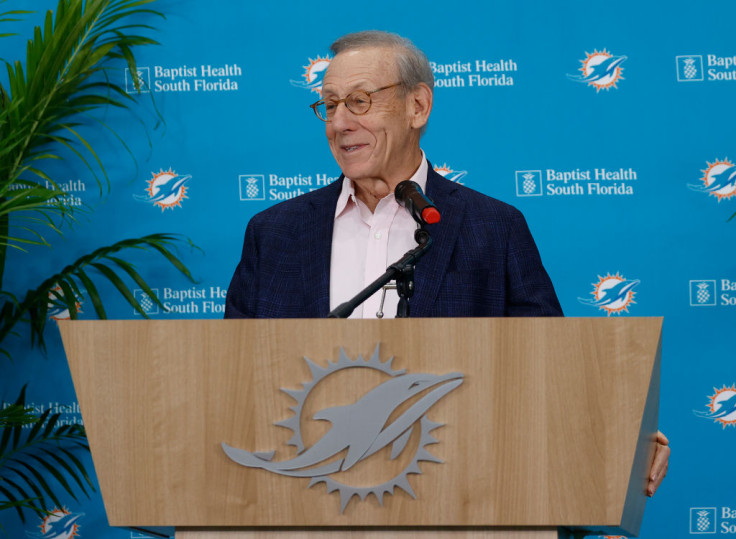 Ross committed to the Giving Pledge to inspire others to give to charity. He plans to donate a substantial amount of his assets to give back to society through charitable causes, with a focus on education, the arts, healthcare, the development of sustainable cities and the creation of new models of livability, opportunity and business innovation.
20. Jim Pattison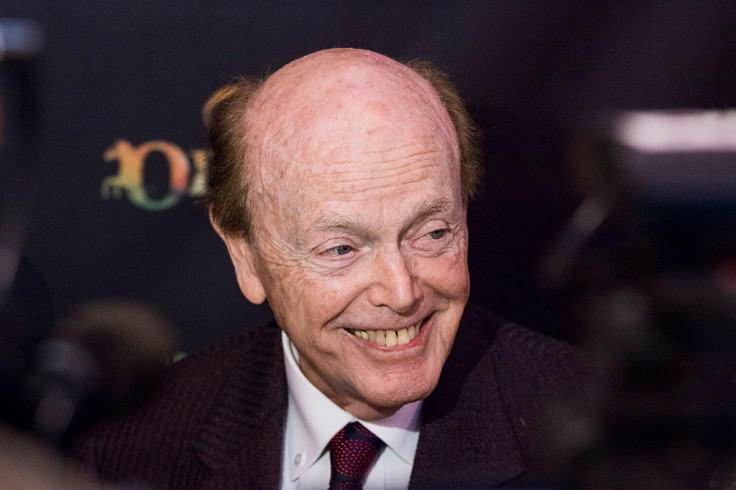 Pattison has pledged at least 50% of his wealth to charitable causes that will make significant differences in the future. Some of his philanthropic work includes a $37 million gift to the Children's Hospital of Saskatchewan Foundation and a commitment of $56 million to the St. Paul's Foundation for the construction of a new hospital in Vancouver.
21. Ann and John Doerr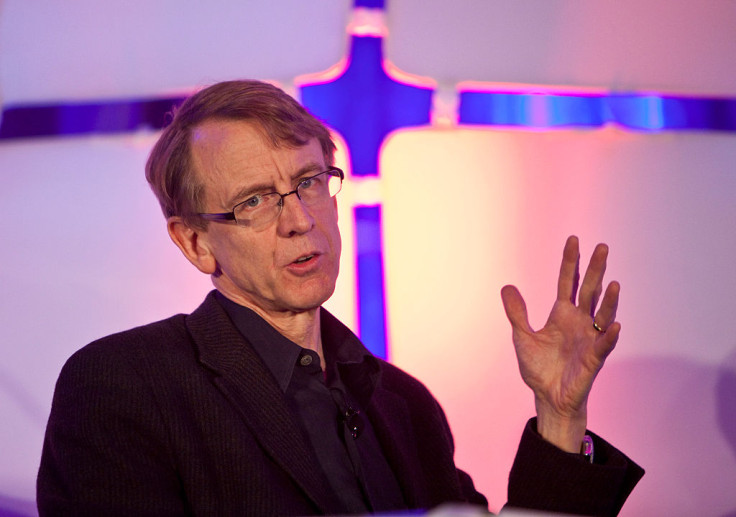 According to Forbes, the couple supports Khan Academy, a free online tutoring site. They also advocate for climate change mitigation, with their foundation supporting the climate change-focused Climate Reality Project.
22. Pierre and Pam Omidyar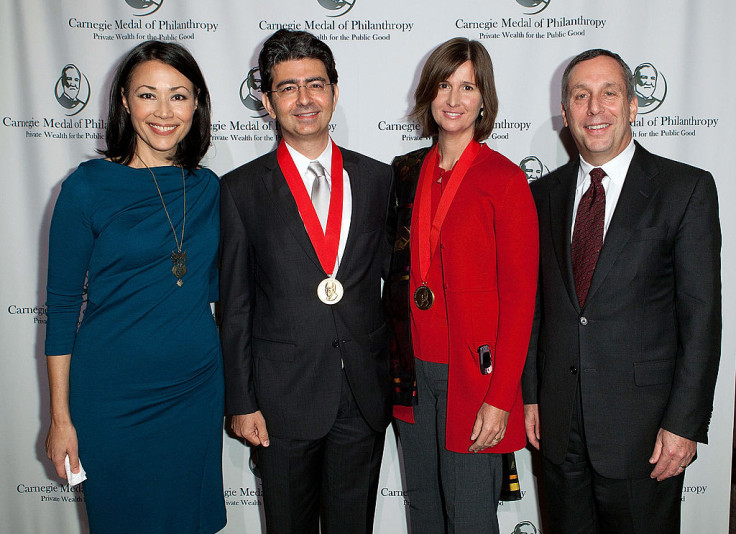 The Omidyars acknowledge that they have more money than their family would ever need. So instead of holding on to it, they are using their wealth to solve world problems. They focus on improving the lives of millions, investing in for-profit businesses that provide essential products and services to overlooked populations.
23. Brian Chesky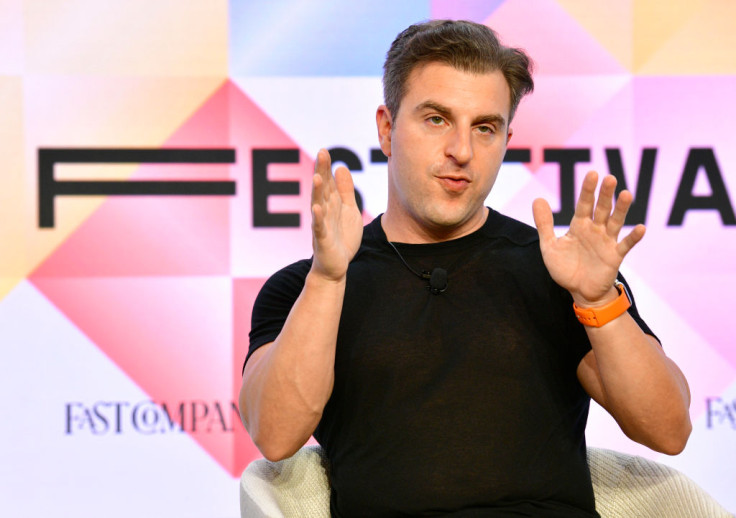 The co-founder of Airbnb and the son of two social workers, Chesky pledged to use his wealth to help children dream and realize their full potential. According to Money, Chesky and the two other co-founders of Airbnb plan to donate the majority of their collective fortune, which amounts to almost $10 million.
24. Azim Premji
Premji believes that education is the most important social institution that empowers individuals to shape society for the better. He has pledged is to focus on improving the public education system in India, starting with primary schools, so that they may best serve the disadvantaged and deprived. He has also helped create institutions at the district and state levels for the capacity development of teachers and other stakeholders in the public education system. He also aims to address academic and managerial issues related to education.
25. Robert F. Smith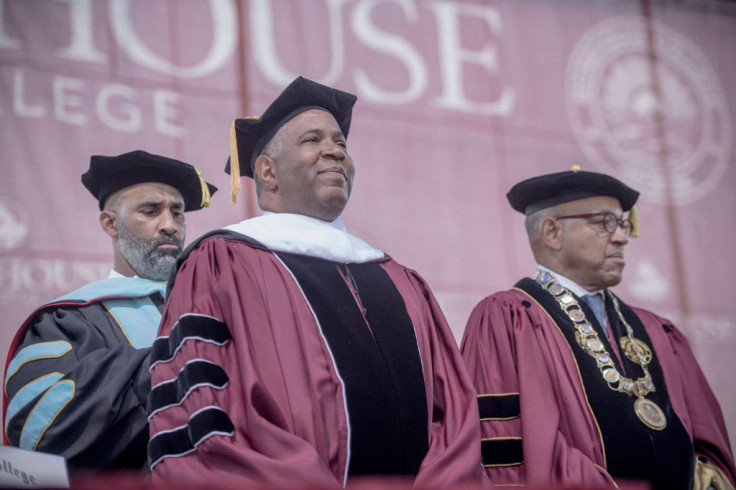 Smith is committed to investing half of his net worth during his lifetime in causes that support equal opportunity for African Americans. He also pledges to support causes that cultivate ecological protection, to preserve a livable planet for future generations.
© Copyright IBTimes 2023. All rights reserved.
FOLLOW MORE IBT NEWS ON THE BELOW CHANNELS