'Bling Empire' Season 3 Cast Net Worths: Who Is The Richest?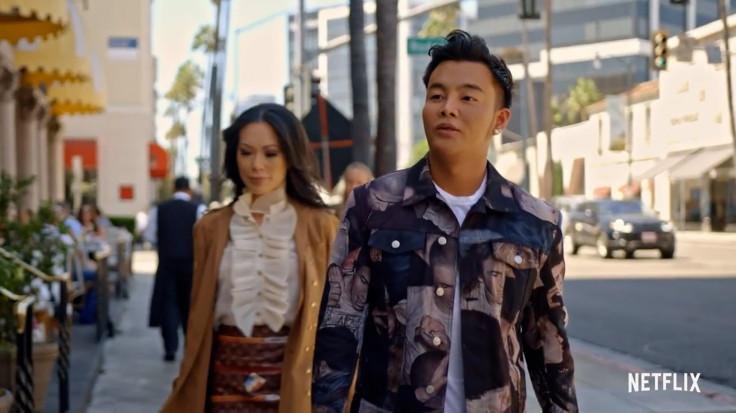 KEY POINTS
Mimi Morris, who joined "Bling Empire" for its second season, is the richest cast member on the show
Kelly Mi Li and Kim Lee are self-made millionaires from the entertainment industry
Gabriel and Christine Chiu are the "power couple" of the Netflix show
"Bling Empire" gives a glimpse into the glamorous lives of young and extremely rich Asian and Asian Americans. But how much are the cast members worth?
The hit Netflix series, which premiered in 2021, is now on its third season, with most of the original cast members including Anna Shay, Christine Chiu, Guy Tang, Jaime Xie and Kane Lim returning for the latest installment released earlier this month.
Check out the net worth of the cast members of "Bling Empire" Season 3, according to Lifestyle Asia.
1. Mimi Morris
Mimi Morris, who joined in Season 2, is currently the richest cast member of the show with an estimated net worth of $800 million.
The 53-year-old Vietnam-born model philanthropist is married to the CEO of Morris Group International, Donald Morris.
2. Anna Shay
The majority of Anna Shay's $600 million net worth comes from shares she inherited from her billionaire father, the late Edward Shay, who was the founder of Pacific Architects and Engineers. The company dealt with weapons and other technologies used by the military.
However, Shay, 62, also makes money via her Instagram account, where she reportedly earns at least $1,623 per post.
The reality star was born to a half-Russian and half-Japanese mother and an American father.
3. Cherie Chan and Jessey Lee
Jessey Lee owns a furniture company, while Cherie Chan is a successor of her uncle's denim empire and an Instagram influencer earning about $3,367 per post. They have a combined net worth of $200 million.
Chan and Lee secretly got married in a small but extravagant ceremony at the Château de Saran castle in Champagne, France, in September last year, according to People.
After shooting only a few scenes for Season 2, the couple left "Bling Empire" to focus on raising their two children.
4. Gabriel and Christine Chiu
Gabriel and Christine, known as the "power couple" of the Netflix show, joined as original cast members in the first season.
The couple has a massive fortune as they are the founders of Beverly Hills Plastic Surgery, a popular clinic for Hollywood celebrities. Gabriel is also a direct descendant of the Song Dynasty, an imperial dynasty of China, while Christine is a Taiwanese heiress and Instagram influencer.
Together, they have a combined net worth of $80 million.
5. Jaime Xie
Chinese-American businesswoman Jaime Xie may be one of the youngest members of the cast, but she's also among the richest, with an estimated net worth of $50 million.
The 24-year-old fashionista's money comes from her modeling stints and from her Instagram account, where she earns $2,833 per post.
She is also an heiress whose father owns the first ASIC-based firewall/VPN appliance and the first Application-Specific Integrated Circuit in the world.
6. Kane Lim
Kane Lim is the first South Asian brand ambassador of Fenty Beauty, Rihanna's beauty brand. But a majority of Lim's net worth of $20 million comes from his family's holdings in oil, property and other industries. He also began investing in stocks at 17 and reportedly earned his first million dollars within two years.
In addition to these, Lim is the founder of investment firm Kix Capital and is a social media influencer charging $3,261 per post.
7. Kim Lee
Kim Lee is a famous DJ and a model who has made appearances in music videos of Kanye West and Nicki Minaj. She also made a cameo in the 2011 comedy movie "Hangover Part II."
Lee, whose net worth is estimated to be around $10 million, is one of the few cast members of "Bling Empire" to have earned the majority of her fortune on her own. She can receive up to $4,611 for a single post.
8. Dorothy Wang
Dorothy Wang is an entrepreneur who owns various businesses, including the high-class jewelry brand Fabuluxe and the champagne brand Rich and Bubbly. Her net worth is $10 million.
A portion of her wealth also comes from her father Roger Wang, a self-made billionaire who moved to the United States from Taiwan. He is the head of the real estate development firm Golden Eagle International Group and holds a place in the 2022 Forbes billionaire list.
9. Kevin Kreider
Kevin Kreider, who is said to be worth $10 million, has insisted that he's not as rich as his "Bling Empire" co-stars.
"I think I'm probably the last person to know I was worth that much. Secondly, it seems more like a future prediction instead of a current prediction," Kreider told E! News in an interview last year.
Kreider is a model, motivational coach, and nutrition and fitness expert. He founded the company Be More Matcha and is the CEO of the production company Taejin Entertainment. He is also an Instagram influencer who charges $2,150 per post.
10. Kelly Mi Li
Kelly Mi Li is a self-made millionaire who has worked in the entertainment industry as a talent manager and film producer. But she started as a real estate developer upon her relocation to Los Angeles.
She has an estimated net worth of $5 million. She also earns $1,673 per post as a social media influencer on Instagram.
11. Heart Evangelista
Heart Evangelista is a Filipino actress who made a cameo on the Netflix show in the third season when Lim threw a special Filipino-inspired dinner for her. She has a net worth of $3 million.
Evangelista belongs to a wealthy family that owns the famous Barrio Fiesta restaurant chain in the Philippines. She also heads her own charity foundation Heart Can, which aids children with respiratory ailments, and is also an ambassador of the Philippines Animal Welfare Society.
She was named by Forbes France as one of the world's top 10 luxury influencers. Evangelista also starred in numerous Filipino films, including "Trophy Wife" in 2014 and "My First Romance" in 2003.
The fashion icon is married to politician Francis "Chiz" Escudero.
12. Andrew Gray
Andrew Gray is a Hollywood actor known for his role as the Red Power Ranger in 2013's "Power Rangers Megaforce." He owns his own clothing line, AMG Clothing, and has modeled for a number of brands including Zara, Sony and Tanqueray Gin.
Gray has a net worth of $2 million.
The 35-year-old Spanish-American appeared in the second season of "Bling Empire" and was revealed to be the ex-boyfriend of Kelly Mi Li.
13. Guy Tang
Guy Tang is a celebrity hairstylist with an estimated net worth of $2 million. He has A-list Hollywood celebrities such as the Kardashian family as clients.
Tang, who is also an emerging musician, earns millions of dollars through his remarkable hairstyling skills. His signature rainbow effect reportedly cost $1,000. He also has his own hair color line called #myidentity, which can be bought from Ulta Beauty.
He was born in Oklahoma and has Vietnamese and Chinese roots. He makes brief appearances in "Bling Empire" with his husband Almar Guevarra.
14. Devon Diep
Devon Diep is the newest addition to the Netflix show's cast and is the new love interest of Kreider.
The Vietnam-born personality is a multi-talented artist who sings, dances and acts. She has also dabbled in songwriting, having created the title song "Green Dragon" for the 2014 crime drama film "Revenge of the Green Dragons."
She also modeled for brands such as Puma, Converse, Reebok, Estée Lauder, Coke, and many more.
She reportedly has a net worth of $1.1 million.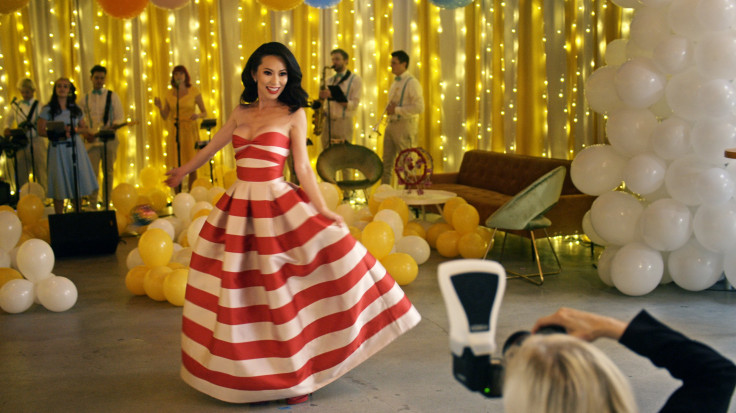 © Copyright IBTimes 2023. All rights reserved.
FOLLOW MORE IBT NEWS ON THE BELOW CHANNELS