List Of Trump Admin Officials Resigning Grows As Betsy DeVos Exits Her Role
KEY POINTS
Education secretary Devos cited the Capitol riot as an "inflection point"
DeVos is the second Cabinet member to leave the Trump administration
Other administration officials, including Grisham, have also resigned from their positions
Education Secretary Betsy DeVos on Thursday handed her resignation letter to President Donald Trump, making her the latest in a growing list of Cabinet members and administration officials to resign following Wednesday's Capitol siege.
In a letter obtained by The New York Times, DeVos said the insurrection carried out by thousands of pro-Trump supporters was "unconscionable" and became an "inflection point" for the education secretary. She would serve until Friday, Jan. 8.
"We should be highlighting and celebrating your Administration's many accomplishments on behalf of the American people," she wrote in a resignation letter to Trump. "Instead we are left to clean up the mess caused by violent protesters overrunning the U.S. Capitol in an attempt to undermine the people's business. That behavior was unconscionable for our country. There is no mistaking the impact your rhetoric had on the situation, and it is the inflection point for me."
"Impressionable children are watching all of this, and they are learning from us. I believe we each have a moral obligation to exercise good judgment and model the behavior we hope they would emulate," she continued.
DeVos was the second Cabinet member to resign after the chaotic riot. Her resignation followed that of Transportation Secretary Elaine Chao, who cited Wednesday's Capitol siege as the direct reason she left her position.
"I believe that this behavior was totally unacceptable and, in my own heart, I simply am not able to continue," Chao wrote in her resignation. "The social justice issues that have been so painful for so many, and now with the rending of our nation over questions raised about the presidential election, I cannot support language that results in incitement of violence and risks our very existence."
Mick Mulvaney, Trump's acting chief of staff and special envoy to Northern Ireland, resigned Wednesday night. He said he "can't stay" after watching the president incite the violence.
"Those who choose to stay, and I have talked with some of them, are choosing to stay because they're worried the president might put someone worse in," he said.
John Costello, one of the nation's top cybersecurity officials, also resigned. He said the riot on Capitol Hill served as a "wake-up call."
Former White House press secretary Stephanie Grisham submitted her resignation on Wednesday as well. She served a s Melania Trump's chief of staff and had worked for the Trump family since the president's 2016 campaign.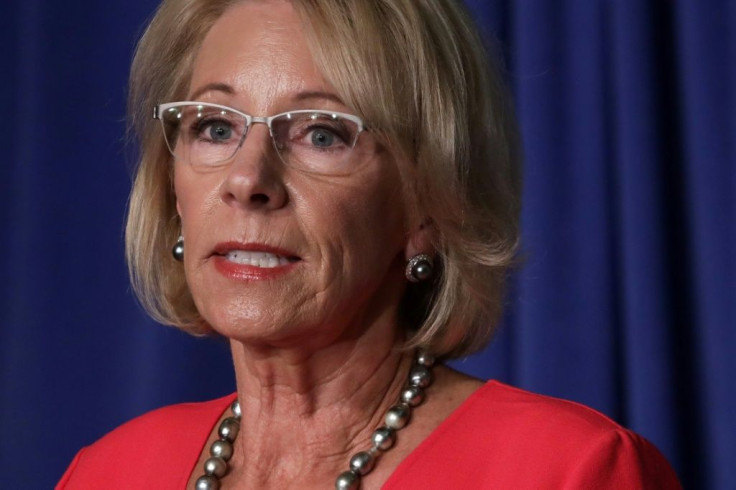 © Copyright IBTimes 2023. All rights reserved.