Listen To BTS' V Repeatedly Greet You 'Good Morning' In His Iconic Deep, Soulful Voice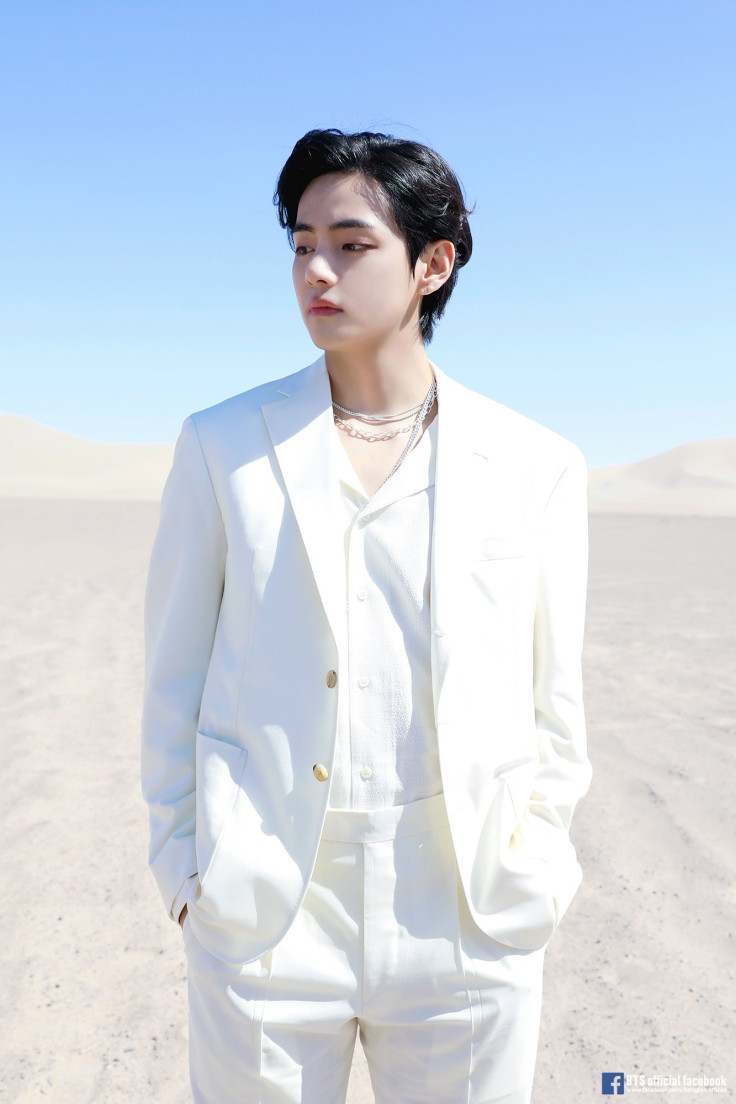 KEY POINTS
A V fan account compiled videos of the singer saying, "Good morning"
Jungkook loves to imitate his hyung's deep voice when singing
A Japanese opera singer made a detailed analysis of V's deep voice
A fan account of BTS member V has compiled and uploaded video clips of the South Korean singer saying "Good morning."
The Twitter fan account by the username @DailylofV compiled some of V's "Good morning" greetings from his previous live broadcasts and Instagram Stories.
The tweet was posted Thursday and has since gained 128,500 views, 6,770 likes and 1,764 retweets.
"The second 'good morning' makes me melt," commented one fan on the said tweet, while another said, "[This is] the cutest compilation."
Other fans also asked for help on how to make the video compilation's audio as their ringtone and alarm.
"How about I set this as my alarm tone!" commented one fan; another asked, "How to make this an alarm for iPhone?"
BTS member V – real name Kim Taehyung – is known for his iconic deep and soulful voice.
During the promotion of BTS for "BE" in 2020, Jin, Jungkook and J-Hope even tried to imitate V's deep voice while singing "Blue & Grey."
While the three members were filming an album review for "BE," they randomly thought of singing V's part in "Blue & Grey" in their modulated voices.
It was not the only time the BTS members imitated V's deep voice. Jungkook, the group's maknae (youngest), always likes to imitate his hyungs (older members).
Jungkook once imitated V's "Singularity" voice during an event.
At another time, Jungkook copied V's "It's Beginning To Look A Lot Like Christmas" on one of his live broadcasts.
Jungkook sang a part of V's song cover in his deep voice.
In 2021, a detailed analysis of a famous Japanese opera singer on Taehyung's voice was reported on Allkpop.
The opera singer described the BTS member's voice as "a treasure in his throat." She also added that V's voice isn't only deep, but also soft and warm.
"V possesses a low, deep baritone voice. He's a boy born with a gem/treasure in his throat. His voice is not just deep. It's soft and has warmth, bringing depth to any pop song he sings," she said.
"You can feel body warmth in his voice and in the songs that he makes. It sounds like a small heart beating away," she added.
She further explained V's techniques and how smoothly his voice transitions through registers.
"Furthermore, when he sings, he makes excellent use of his deep chest voice, head voice, mixed voice and falsetto, drawing on his sweet baritone voice, resulting in transitions so smooth you won't notice how wide his range is from a casual listen," she explained.
"His voice doesn't let you notice how high and low it's really going. He possesses voice control so stress-free that the listener doesn't notice it," she added.
Fans can watch out for more of V's deep voice as he releases his solo album soon. The BTS member shared details about his upcoming solo album during a fan event, saying it is heavily influenced by his emotions during his tours with BTS.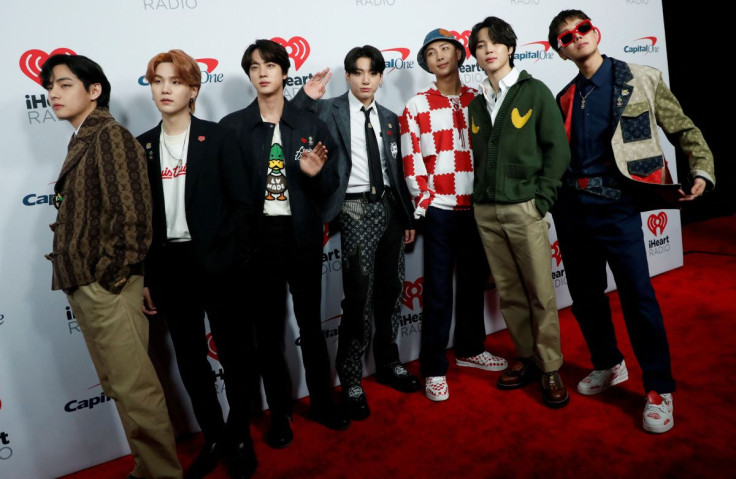 © Copyright IBTimes 2023. All rights reserved.