'Live Mas': All About Taco Bell's New Catchphrase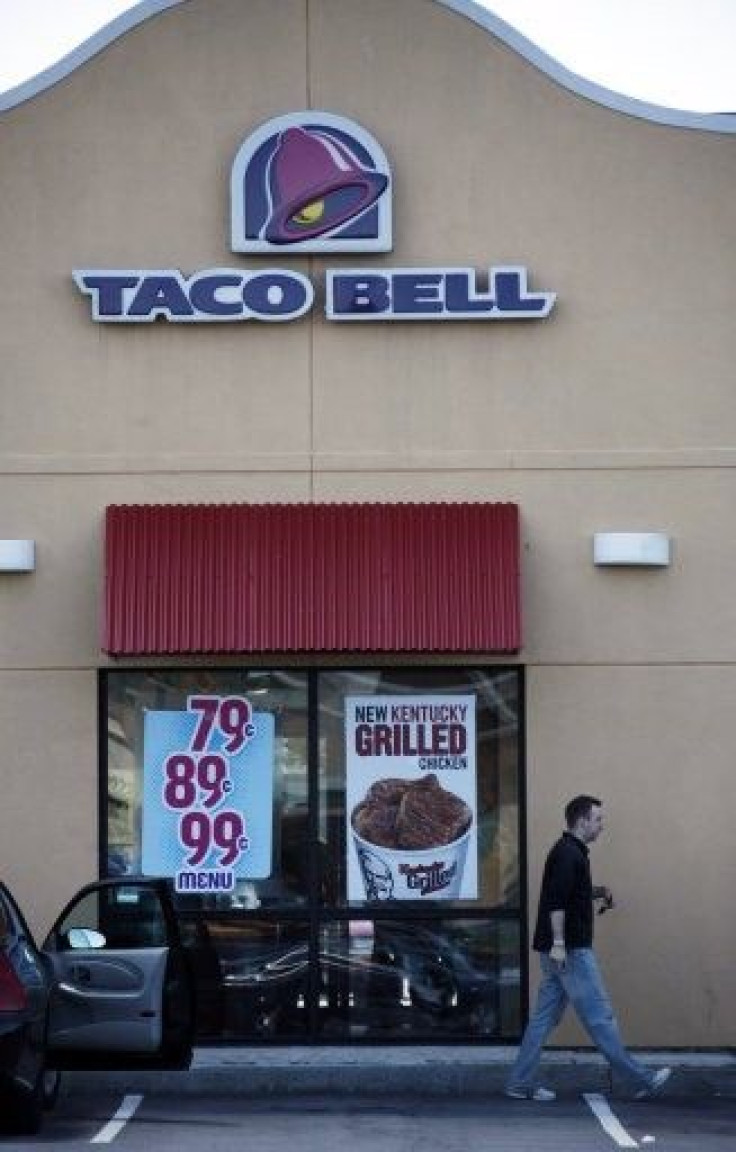 Live Mas is Taco Bell's new catchphrase, and though the chain says it has been implemented to introduce a new approach to eating, it is also a response to a number of scandals that have plagued the chain in the past year.
Taco Bell unveiled the hybrid English-Spanish slogan on Friday, as part of a furious rebranding campaign it has undertaken over the past year.
The chain, owned by Yum! Brands, Inc., has been under fire for a number of reasons in the past year, starting with the bombshell accusation 13 months ago that its taco meat filling is only 36 percent beef, and most recently being sued by an Oklahoma woman who claims she got salmonella from eating at a Taco Bell.
In response, Taco Bell announced that it is putting its Think Outside the Bun tagline to bed and will reveal Live Mas this weekend, as it hopes to cast itself in a new light, according to Ad Age.
A Taco Bell spokesman told Ad Age that the new slogan demonstrates the chain's commitment to value, quality, relevance and an exceptional experience, and that it heralds the firm's move from a food as fuel approach to food as experience and lifestyle model.
The new slogan comes on the heels of successful and memorable Taco Bell slogans, including most memorably, the Yo quiero Taco Bell ads featuring a chihuahua stating his love for the restaurant.
But not everyone's biting. Bill Maher has spoken perhaps most concisely against fast food, and Taco Bell in general, saying: What do you expect when your taco costs less than a pack of gum? What kind of lifestyle does that represent?
And Denise Lee Yohn, a restaurant-marketing consultant, told Ad Age that the new slogan is a bad gamble:
They're trying to suggest a lifestyle aspiration, but this seems an overreach for Taco Bell, as is their Cantina Bell menu effort, she said. A tagline should embrace the DNA of the brand, which for Taco Bell is extraordinary value, she said, adding that value message would resonate in this economy.
In January 2011, Taco Bell's public image took a major hit when it was revealed that taco meat filling is much more filling than meat, as, according to the Alabama law firm suing Taco Bell-only 36% of [the filling] is beef. Thirty-six percent. The other 64% is mostly tasteless fibers, various industrial additives and some flavoring and coloring, Gizmodo reported.
The chain went into damage control after the revelation emerged, saying that: Our beef is 100% USDA inspected, just like the quality beef you buy in a supermarket and prepare in your home. It is then slow-cooked and simmered in our unique recipe of seasonings, spices, water, and other ingredients to provide Taco Bell's signature taste and texture ... So here are the REAL percentages. 88% Beef and 12% Secret Recipe.
And just this week Taco Bell has been slapped with a lawsuit that an Oklahoma customer brought against the chain after falling victim to a 10-state salmonella outbreak. She said she took ill after eating at the Mexican restaurant chain.
Taco Bell has also introduced a number of other measures in the past year as part of its rebranding strategy aimed at recovering from slumping sales. From FirstMeal breakfast offerings to the upcoming release of Doritos Locos Tacos, and the fresh-ingredient Cantina Bell menu, the chain is hoping to change its image in the hopes of returning to fast-food prominence.
© Copyright IBTimes 2022. All rights reserved.
FOLLOW MORE IBT NEWS ON THE BELOW CHANNELS