Is 'Live PD' Coming Back After Being Canceled? Conflicting Opinions Emerge About A&E Series
On June 10, "Live PD" fans learned that the A&E show had been canceled. Leading up to the decision, "Cops" on Paramount Network had also ended its run in the midst of the ongoing protests surrounding police brutality, discrimination, and racial issues following George Floyd's death. Now it has been reported that while the network prematurely ended the Dan Abrams-hosted show earlier this month after ordering 160 new episodes, fans might just see the return of the law enforcement series in the future.
Leading up to the cancellation announcement, Abrams, who also serves as Chief Legal Affairs anchor for ABC News, assured fans that "Live PD" would return at a later date. At that time, A&E had not officially canceled the series and had only postponed new episodes due to the nationwide protests against police violence.
As seen in the tweet below, Abrams said that everyone associated with the show continued to remain "as committed to it as ever," adding that while specifics were still being ironed out, they had no intention of abandoning the "#LivePDNation."
Despite his promise, "Live PD" was officially removed from A&E's lineup one day later. Abrams responded by tweeting that he was "shocked" and "beyond disappointed" about the network's choice while also noting the show's strong fan base by pointing out its "spot trending at #1 again" on Twitter following its sudden cancellation.
So, what does the future hold for "Live PD"?
Conflicting reports have emerged in the week since the A&E show was canceled. According to The Hollywood Reporter, a source close to the show expressed hope that it could return in some form down the road. "Could it come back in six months or a year in a way that shows unity between the community and policing?" they asked, adding, "I think so."
This comment comes after A&E's statement confirming the show's cancellation revealed it would meet with community and civil rights leaders as well as police departments to "determine if there is a clear pathway to tell the stories of both the community and the police officers whose role it is to serve them" going forward.
Not everyone is convinced the show will make a comeback, however. Prior to its removal, the docuseries was flamed for destroying unaired video evidence of Javier Ambler's fatal arrest, which was captured on "Live PD" cameras in Austin, Texas, in March 2019.
After a 20-minute pursuit, law enforcement had apprehended the 40-year-old and restrained him in such a way that prevented him from being able to breathe. After stating that he was, in fact, having trouble breathing, and informing the officers that he had congestive heart failure, a taser was used on him four times. This subsequently resulted in his death.
Speaking to THR, Arisha Hatch, VP and chief of campaigns at Color of Change, which lobbies for more accurate portrayals of criminal justice in media, supported the removal of "Live PD," stating, "These reality crime shows really act as a PR arm of police departments. It's been a multiyear conversation, and it's nice to see in this moment progress made, though there's still a lot of work to do."
In an article published on Law & Crime on June 11, Abrams also made no indication that the show had a future. When asked how he felt about it coming to an end, he said that he was both "frustrated and sad" because he "truly believed in the mission of the show to provide transparency in policing."
After stating that he had seen the show as an "antidote to bad policing" and different from other cop-centered reality programs, he added, "'Live PD' was totally different — following the officers in real time, in their real environments showing the nerves, the adrenaline, the bad, the good, and often the mundane and boring."
"I will miss it all," he concluded.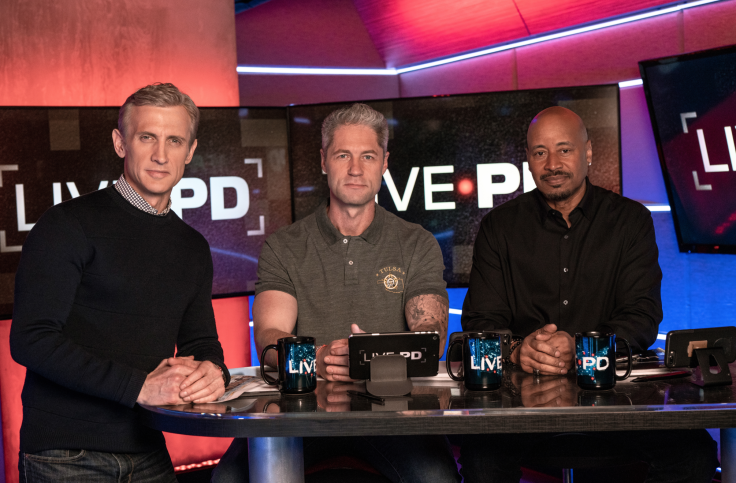 © Copyright IBTimes 2023. All rights reserved.