Lizzo Reacts To Beyoncé's Special Birthday Message To Her
Beyoncé is largely known amongst her fans as "Queen Bey" and it seems that fan base extends to another famous artist as well: Lizzo.
The "Truth Hurts" singer celebrated her 32nd birthday Monday and received a special shoutout from Beyoncé herself, and Lizzo was beyond excited.
"YALL. @beyonce BEY YON SAY wished me a happy birthday [expletive]!" she wrote in Monday's Instagram post. "I don't know how to ACT."
The post shows a screenshot of the "happy birthday" message on Beygood, Beyoncé's official website, followed by a blurred shot of the "Good As Hell" singer's reaction when she saw the post.
Lizzo went on to explain in her post that her reaction to the birthday message stemmed from her longtime support for the "Single Ladies" singer since she was a young child.
"She is my inspiration to be a singer after seeing destiny's child perform in the 5th grade," she said. "I LOVE YOU BEY! Thank You! Let me go drink some [expletive] water."
Fans of the singer, rapper and flute player know of Lizzo's self-made success story, with her at one point living out of her car after dropping out of the University of Houston and struggling to make a career as an artist. Now, after her 7-week stint at the top of the charts thanks to "Truth Hurts," according to Billboard, Lizzo is celebrating her birthday and her success with a few shots.
"This is us after one shot," she posted in her Instagram story Monday, celebrating with friends. She went on to post a few more videos of two, three, four and five shots before transitioning to reposting birthday messages from other artists and friends.
Lizzo has proven more than once that she is a huge Beyoncé fan. She famously mouthed Beyoncé's name before she won Best Pop Solo Performance at the Grammys Jan. 26 for "Truth Hurts," clearly indicating her belief that Beyoncé should have won for her single, "Spirit," Mashable reported.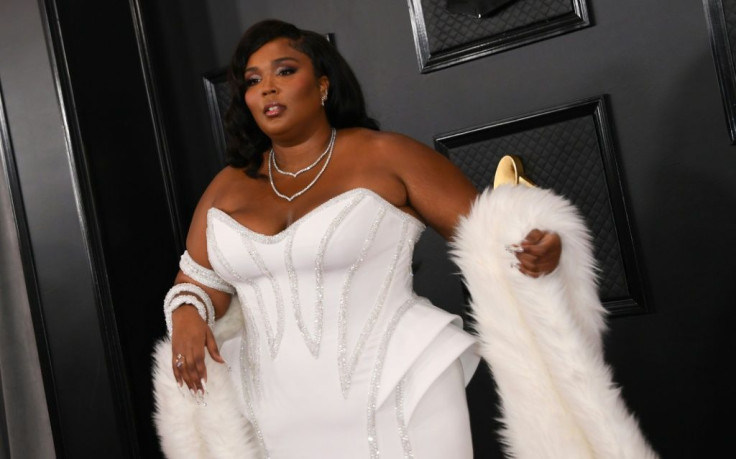 © Copyright IBTimes 2023. All rights reserved.