Lohan Adderall: Actress Lindsay Lohan Won't Go To Rehab Without Adderall, Report Says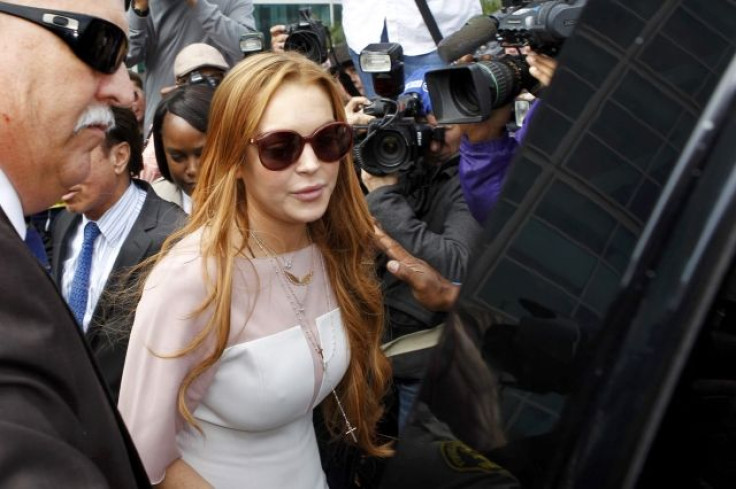 Troubled actress Lindsay Lohan has reportedly told prosecutors that she'll only go to rehab if the facility will allow her to continue taking Adderall.
Despite facing the possibility of jail time after lying to cops during an investigation of her July 2012 car crash, the 26-year-old starlet would rather risk a trial than give up Adderall during a court-ordered rehab stint.
According to a report by TMZ, the "Mean Girls" actress has been taking Adderall for years, and believes that she can't function without it. Although Lohan was previously diagnosed with Attention Deficit Hyperactivity Disorder, which is treated with Adderall, that diagnosis has often been called into question, TMZ reports.
In addition to its medical uses, Adderall is commonly misused for recreational purposes.
Lohan's lawyer, Mark Heller, is confident that he'll be able to find a rehab facility that will honor the actress' request, TMZ reports. However, the site suggests that, given her history, Heller would have a hard time finding a facility that would accommodate Lohan at all, let alone allow her to use a prescription-strength drug.
TMZ added that sources close to Lohan believe that her dependency to Adderall has played a major role in her several highly publicized meltdowns. In 2010, Dr. Joe Haraszti, a Los Angeles-based addiction specialist, told TMZ that people who use Adderall without a medical need for it can experience effects similar to the use of cocaine or methamphetamine.
This isn't the first time that Lohan has insisted on continuing her use of Adderall in restricted facilities. In 2010, the "Freaky Friday" star obtained permission to use Adderall, Ambien, and several other drugs during her stint at Lynwood Correctional Facility, TMZ reports.
© Copyright IBTimes 2023. All rights reserved.