Lolong, World's Largest Crocodile In Captivity, Dies In Philippines [PHOTO]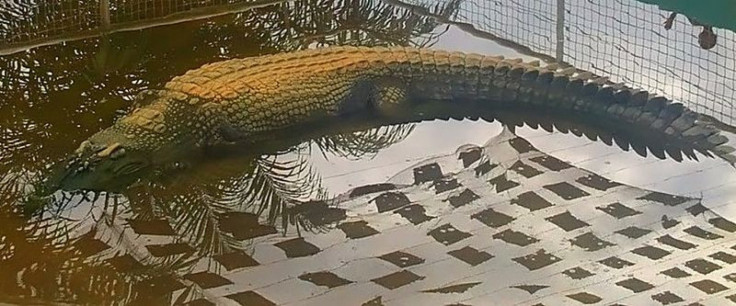 Lolong, the world's largest crocodile in captivity, died in the southern Philippines on Sunday night of a mystery illness, sparking a wave of tributes for the beloved reptile across social media.
Lolong was named after Ernesto "Lolong" Conate, one of the crocodile hunters who died of a stroke while assisting in his capture in 2011, CNN reported.
The death of the more than 20-foot long crocodile was announced by Edwin Elorde, the mayor of Bunawan township, Agusan del Sur province, who said wildlife officials will conduct an autopsy to investigate the animal's demise. Lolong reportedly died after tipping over due to a bloated stomach, ABS-CBN reported.
"The whole town, in fact the whole province, is mourning," Elorde said Sunday. "My phones kept ringing because people wanted to say how affected they are."
The 2,370-pound reptile was something of a celebrity in the Mindanao town of Bunawan. After an arduous 21-day hunt for his capture after a series of attacks that killed two local residents and livestock, he was taken to the Davao Crocodile Park in September 2011, according to GMA News.
It was never ultimately proven whether Lolong had been the culprit behind the attacks, but when the Guinness Book of World Records officially named him the "World's Largest Crocodile" at 20.24 feet, he became an instant tourist attraction in the small town. Hundreds of Twitter users expressed grief over Lolong's passing on Monday, many with the predictable message, "So long, Lolong."
Elorde said that he hoped to permanently preserve the animal so local villagers "can still see him."
"With modern technology to preserve even human bodies, we are actually contemplating not to bury him, but will preserve him intact. If this is possible then we will do it," Elordem said. "I'd like them to see the crocodile that broke a world record and put our town on the map."
© Copyright IBTimes 2023. All rights reserved.