15,000 Crocodiles Escape Into South African River After Heavy Flooding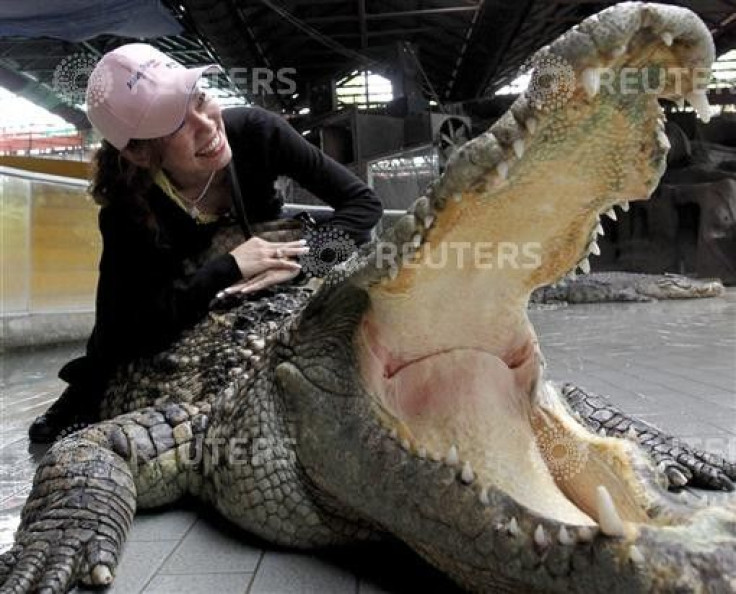 If you're deathly afraid of crocodiles, it might be a good idea to stay away from South Africa's Limpopo River for a while, because roughly 15,000 crocodiles have escaped into the area surrounding the river.
After heavy floods affected the area on Sunday, approximately 15,000 crocodiles were able to escape the Rakwena Crocodile Farm, located near the Botswana border, according to South African newspaper Beeld. The paper reports that "a few thousand" of the crocodiles have been captured, but as many as half of the 15,000 crocodiles are still on the loose.
The owner of the farm, Johan Boshoff, opened the gates to the crocodile enclosure in order to prevent a storm surge that could have destroyed his house as floodwaters began to rise around the farm.
Boshoff has been working to recapture many of the crocodiles that escaped during the floods. Most of the recapturing efforts take place at night, because the crocodiles' eyes glow red in the dark.
"There used to be only a few crocodiles in the Limpopo River. Now there are a lot. We go to catch them as soon as farmers call us to inform us about crocodiles," Zane Langman, son-in-law of the farm's owner, told Beeld.
The BBC reports that several of the crocodiles have been found as far as 75 miles away from the farm, near a local school's rugby field.
While there have been no reported deaths or injuries from the escaped crocodiles, the BBC notes that the floods that led to their escape have killed at least 10 people in the Limpopo province. Tens of thousands of citizens in nearby Mozambique have also been evacuated from their homes due to the intense flooding.
© Copyright IBTimes 2023. All rights reserved.