LOOK: 4th Gen K-Pop Boy Group Stars In New BL K-Drama 'Bump Up Business'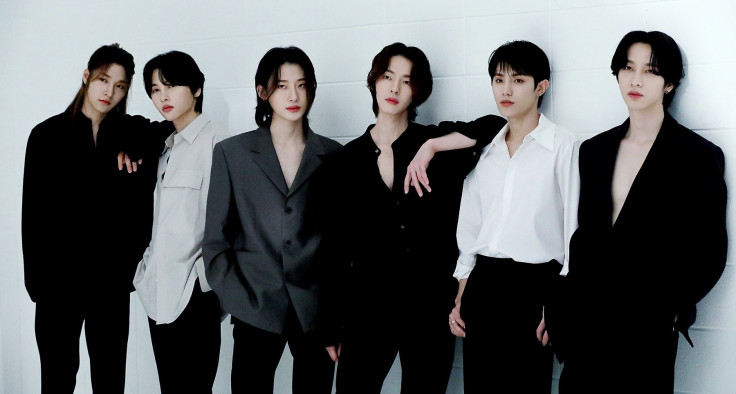 KEY POINTS
Members Nine and Mill will star as the main characters in the new BL K-drama
The remaining members, Junji, Yoojung, Rie and KB, will fill in other roles
"Bump Up Business" will reportedly be released internationally sometime in October
A new South Korean BL (Boy Love) drama series featuring K-Pop idols awaits BL K-drama fans after "Semantic Error" and "Kissable Lips."
In 2022, RK Studios announced that it would adapt the BL webtoon "Bump Up Business" into a web series, per Koreaboo.
Unlike BL K-dramas "Semantic Error" and "Kissable Lips," which only featured a member of a K-Pop group, "Bump Up Business" will star all six members of the fourth-generation K-Pop group OnlyOneOf.
Members Nine and Mill will be the main characters, while Junji, Yoojung, Rie and KB will portray supporting and other roles.
Since "Bump Up Business" is about the story of a trainee named Eden and an industry veteran Jihoon, BL fans found it fitting that K-Pop idols are the perfect people to cast in this BL drama.
According to Emotion Studio, OnlyOneOf will hold a premium screening and talk event for "Bump Up Business" on Sept. 15 at Shinagawa Intercity Hall in Tokyo, Japan.
This screening is part of the pre-promotion ahead of the new BL K-drama's international release in 200 countries worldwide in October, per local media outlet Sports Kyunghyang.
Netizens and BL fans feel that OnlyOneOf is the perfect cast for "Bump Up Business" because of the group's "undergrOund idOl" project, which showcased LGBTQIA+ representation, per Koreaboo.
In particular, the message Yoojung shared in his single "begin" for the "undergrOund idOl" project moved many netizens.
"Among the countless lovers in the world, there are also lovers that couldn't be blessed. For whatever reasons. Religious reasons, things like parents' disapproval. I dedicate this song to all those lovers that couldn't be blessed," the OnlyOneOf member captioned his music video.
OnlyOneOf, which stands for "someone's only one," debuted in May 2019 under 8D Entertainment with its first mini-album, "Dot Point Jump," with the title tracks "Savanna" and "Time Leap."
The fourth-generation K-Pop group originally consisted of seven members: KB, Rie, Yoojung, Junji, Mill, Nine and Love. However, in August 2021, 8D Entertainment announced the departure of member Love from the group and said that the idol's exit "is the member's personal business."
According to Sports Chosun, the members trained for three years. During their training period, they made songs, choreographies, concepts and costumes subjected to weekly evaluations.
Before their debut way back, the style of the all-Korean-member group was geared toward the "ubersexual" concept, representing the members' soft and delicate charm mixed with their masculine sexiness, per Sports World.
© Copyright IBTimes 2023. All rights reserved.