LOOK: Artemis I 'Crew' Takes 'Selfie' With The Moon
KEY POINTS
Zohar "invited" the other two manikins aboard Orion for a selfie with the Moon
This resulted in a warm twitter exchange
NASA also shared a stunning view of the Earth and the Moon
Artemis I is technically an unmanned mission, but the "crew" aboard the Orion spacecraft had a little fun taking a "selfie" with the Moon.
While the Orion spacecraft does not have a human crew, it is carrying a crew of three important manikins that will help provide vital information for upcoming Artemis missions.
These are Commander Moonikin Campos — named after Arturo Campos, who is said to be instrumental to the safe return of Apollo 13 — along with female-bodied Zohar and Helga, the manikin torsos named by the Israel Space Agency (ISA) and German Aerospace Center (DLR), respectively.
With the mission now fully underway, the trio had a bit of fun and took a "selfie" during their trip to the Moon. In a rather humorous exchange on Twitter, Zohar, taking over ISA's account, invited the two other manikins for a selfie.
"Hi Helga and Commander Moonikin Campos, already see the Moon, coming in for a selfie?" she noted, as per Google's translation on the platform.
NASA's Artemis account replied, "Are you ready? Smile and say hello!"
DLR responded, writing, "Hallo, shalom!"
Another tweet from ISA's account shows the resulting "selfie" of the three with the Moon, with a comment from Zohar that read, "This is my favorite moment so far."
Funnily enough, another user added the other Artemis "crew members" to the Illustration of the three, resulting in a photo with Snoopy, Shaun the Sheep and some Lego figures.
But the warm interactions didn't stop there, as SpaceIL, the Israeli organization that successfully launched the Beresheet spacecraft in 2019, also joined in the fun.
In an exchange that could well be from two peers chatting about their recent vacation, SpaceIL shared the photo that Beresheet took years earlier, showing the Israeli flag with the pocked surface of the Moon.
"Hi Zohar, Helga and Moonikin-we took a selfie on the Moon first!" the organization tweeted.
NASA replied to the message, saying, "Hi Team SpaceIL, we're having a lot of fun here. Wait until you see our pictures from the orbit around the Moon!"
And on Monday, NASA also shared yet another incredible image from the mission. It tweeted a rather poignant image showing Orion seemingly looking back at the Earth and the Moon while it's cruising from the distant retrograde orbit.
So far, Orion has been on its mission for more than 10 days and will soon begin its journey back to Earth. It will end its mission with a splashdown into the Pacific Ocean on Dec. 11.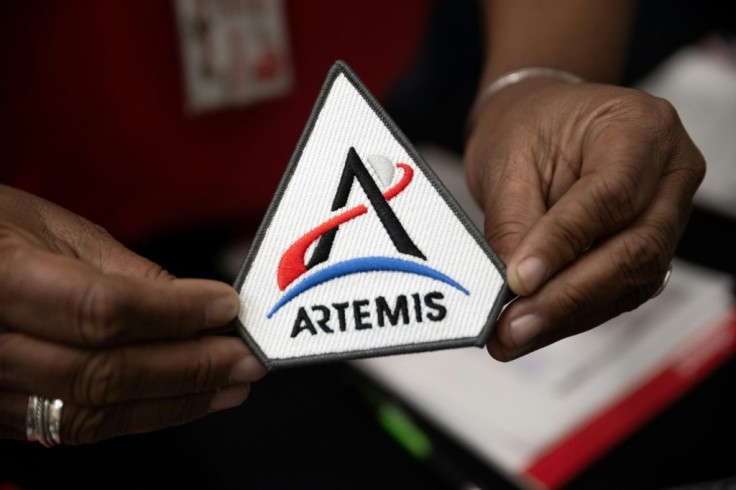 © Copyright IBTimes 2023. All rights reserved.