LOOK: BLACKPINK Fan Recalls Being 'Assaulted' At 'Born Pink Tour' In San Francisco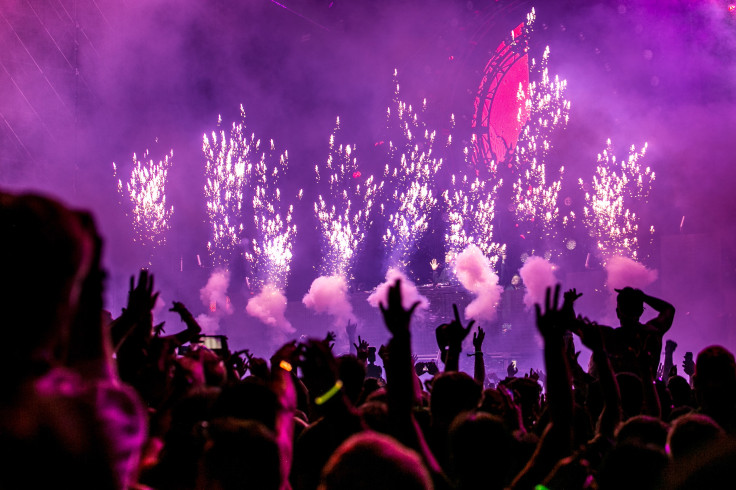 KEY POINTS
BLACKPINK held its "Born Pink" concert at Oracle Park in San Francisco on Tuesday
A BLINK recounted the alleged assault she experienced at the BLACKPINK concert
The fan believed the man who allegedly assaulted them was intoxicated
A TikToker who watched BLACKPINK's "Born Pink" concert in San Francisco recounted her concert experience where a man allegedly assaulted her, her brother and two other girls, warning concertgoers to be careful of drunk people at concerts.
Jing, with TikTok username jing.h, recounted the alleged assault she experienced on the online short-form video platform with the caption, "Please watch 'til the end of the video and stay safe if you're going to a concert in the near future."
While sharing her story, the blurred picture and video of the man who allegedly assaulted her and her brother were used as the background.
According to Jing, the man was with his two friends and was seated directly behind her and her brother. When the concert began, the man allegedly bumped into her chair, slightly pushing it forward, leaving her with little room to stand.
When she told the man about her discomfort due to the man's gesture, the man allegedly got upset and started cursing at her, but she brushed it off to continue watching the show.
"What I didn't expect was he was very agitated by what I had said even though, to me, I thought I had said it in a pretty calm and neutral tone. He just started cussing me out and was telling me how basically my chair didn't move at all," Jing recounted.
Mid-concert, the man and his friends, whom Jing claimed to be a little drunk, reportedly went out to get more drinks, leaving their trash on their seats.
Near the end of the "Born Pink" concert, Jing allegedly felt someone yank her head off her hoodie. When she turned to see who it was, it was allegedly the same man.
Jing said that she was filming BLACKPINK when that happened. That's why she had filmed the man in her video.
"I just felt someone yank my hood off of my head since I was wearing my hoodie like this, and I turned around and basically what happened was what I have in this picture. It's a screenshot from the video that I was taking. But he just pulled up his middle finger and then cussed us out further, and then left with his friend," she said.
But their encounter with the man allegedly didn't end there because the man and his friends returned and threw the water from a water bottle to her and her brother's faces. The girl seated next to them also got wet, including her stuff, Jing shared.
While they were still in shock from the encounter, Jing said that they tried to talk to the police and security but were unable to find the man again.
After sharing her scary experience on another platform, Jing said that another girl commented and shared that the man and his two friends shoved her as well while they were on their way out.
The TikToker, who has 241,600 followers on the social media platform, said she shared her story as a warning for concertgoers to be more cautious.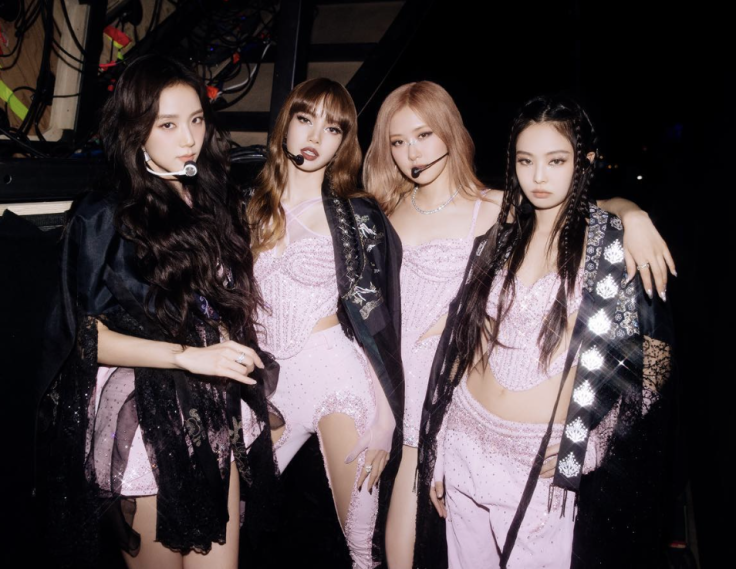 © Copyright IBTimes 2023. All rights reserved.