LOOK: BTS' Jimin Shares Shirtless Photo With Jungkook To Celebrate JK's Birthday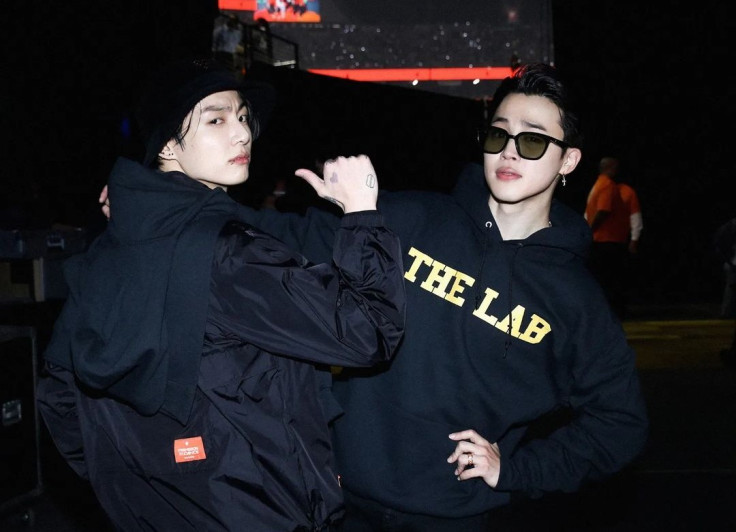 KEY POINTS
BTS member Jimin greeted Jungkook on his birthday
Jimin shared a shirtless photo of him and Jungkook on Instagram
ARMYs took to Twitter to share their shocked expressions from the post
BTS member Jimin shared a special greeting for Jungkook's 26th birthday, which shook the entire fandom — known as ARMYs.
The 27-year-old "Like Crazy" hitmaker surprised his followers with an unexpected birthday greeting for his best mate at Thursday midnight (KST): a shirtless photo of them, seemingly taken during a vacation together. In the photo, Jimin and Jungkook had their backs facing the camera, which still highlighted their toned bodies as well as their respective tattoos.
Jimin captioned the post — uploaded on his personal Instagram account — "Happy birthday [JK]," along with a tongue-out emoji. The comment section for the post has since been turned off, but it has garnered more than 7.5 million likes as of press time.
Some ARMYs also took to social media, most notably Twitter, to share their unfiltered reactions to the post, including memes that perfectly portrayed their shock and excitement.
"ARMYS WHEN THEY SAW JIMIN POST," one user posted, attaching an edited video of Jimin's post placed atop a clip from one of Jungkook's previous live streams, which showed him with a shocked expression.
Another commented, "PARK JIMIN [WHAT THE F—K]?? HE IS INSANE FOR THIS!!"
"I'm about to go into a meeting and am dying!!!!" a third user said.
"Literally the first post I saw when I was checking [Instagram], and that pic got me paralyzed," a fourth user said.
Another wrote, "Jimin never failed on JK's day, I said NEVER," attaching a collage of all Jimin's greetings for Jungkook over the past years, which was either posted on Twitter or Weverse.
"Heart skipped a beat, electric shock traveled the whole body," a sixth user wrote, while another said, "Cute Jimin and Jungkook... Happy [Birthday] Jungkook."
Other members of BTS, including RM, Jin, J-Hope, Suga, and V, have yet to reveal their birthday greetings for their "maknae." Meanwhile, fans from across the globe have prepared special fan projects for Jungkook, such as starting fundraising events, putting up billboards for Jungkook, and airing several birthday advertisements across Seoul landmarks.
Recently, Jungkook held a short livestream on Weverse to welcome his special day with the fans — reaching a jaw-dropping 3.5 million viewers on the broadcast. He also posted a heartwarming message on the same platform, where he expressed his gratitude for his supporters, who have shown love and taken care of him over the years.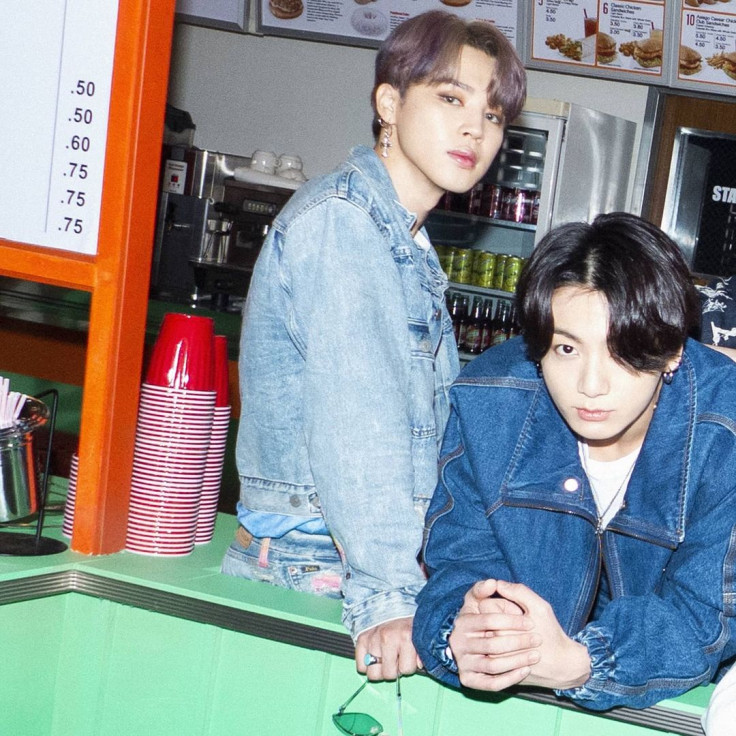 © Copyright IBTimes 2023. All rights reserved.