Top 10 K-Pop Groups With The Biggest Fanbases: Top 2 Account For 620 Million Followers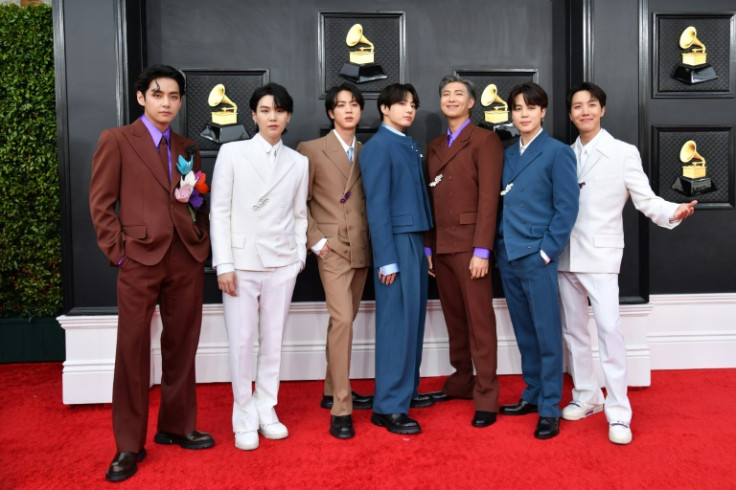 KEY POINTS
Viral Takes unveiled its list of the top 10 biggest fanbases in K-Pop
BTS and BLACKPINK secured the top 2 spots, collecting about 620 million fans combined
Other groups on the list include TWICE, Stray Kids, TXT, EXO, ENHYPEN and many more
The K-Pop phenomenon has impressively expanded on a global scale, garnering billions of fans worldwide. Interestingly, new data shows how big certain fandoms have gotten over the years, especially from the third and fourth generations of the K-Pop industry, such as ARMYs, BLINKS, Once, STAYs, MOAs and EXO-L, among others.
Twitter pop culture account @viraltakes recently announced the top 10 biggest K-Pop fandoms in the world, according to the real-time data analyzing tool Soundcharts, which gathers all the number of followers each K-Pop group has across social media platforms, including Spotify, YouTube, Instagram, Facebook, Twitter, Soundcloud, Deezer and TikTok.
Below is the list of the top 10 K-Pop groups with the biggest fanbases thus far.
1.
BTS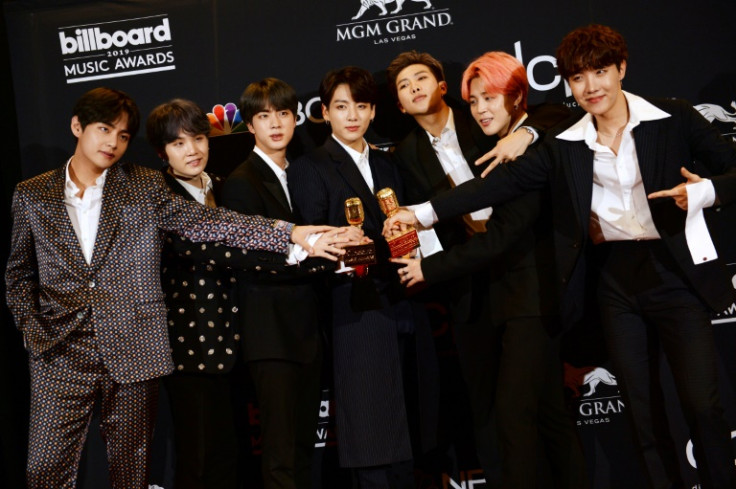 BTS continues to prove that it is one of the acts that paved the way for K-Pop in the international scene, reigning at the top of the list with a 352 million overall followers count.
Though it went on a hiatus in June 2022, its fans — known as ARMYs — are still showing support for the group, may it be by actively sharing BTS' old posts and music on social media or by streaming the solo releases of each member, such as Jin's "The Astronaut," J-Hope's "Jack In The Box," RM's "Indigo," Jimin's "FACE," Suga's "D-Day," Jungkook's "Seven" and V's upcoming solo debut album, "Layover."
2.
BLACKPINK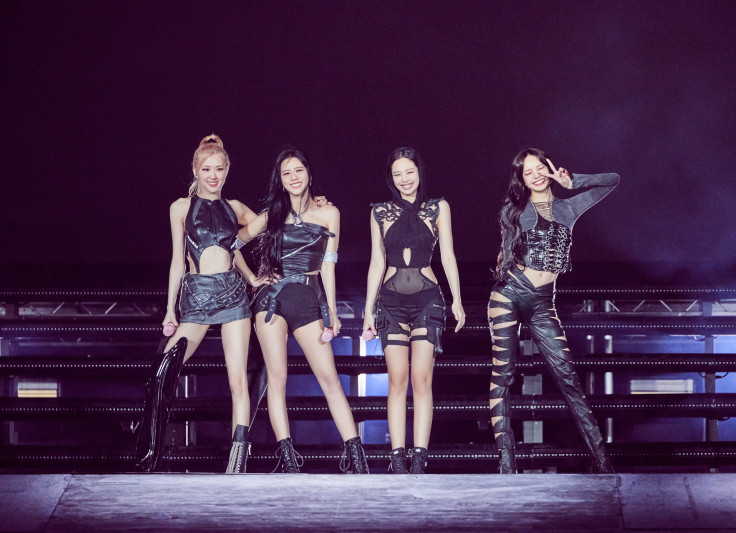 Dubbed the biggest female K-Pop group in the world, BLACKPINK has an impressive fanbase of 269 million. Amid the group's ongoing contract renewal negotiations with YG Entertainment, Jennie, Lisa, Jisoo and Rosé are expected to hold the "finale" for the "Born Pink" world tour from Sept. 16 to 17.
The quartet is poised to make history as the first-ever female K-Pop act to hold a concert at the Gocheok Sky Dome in Seoul, South Korea.
3.
TWICE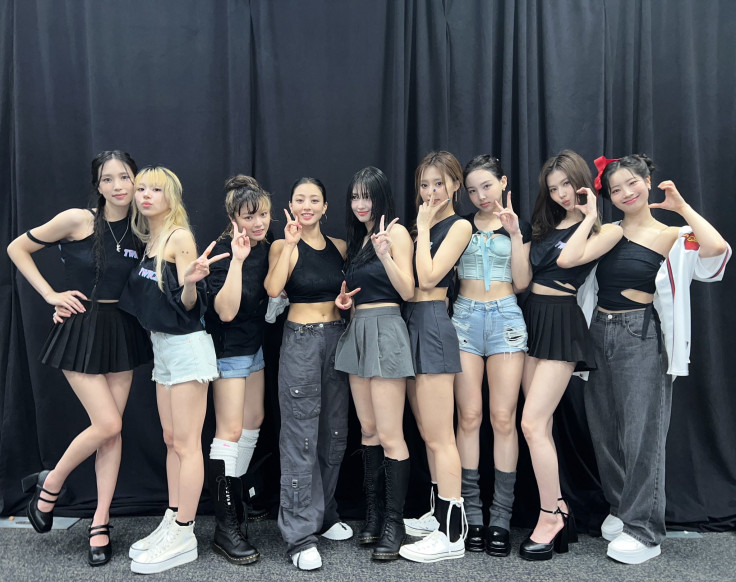 TWICE has garnered about 105 million followers since it debuted under JYP Entertainment in 2015. Its fame has made its way to the international scene as it has already gone on five successful world tours in the span of eight years. Next month, it will kick off the next half of its "Ready To Be" world tour, traveling to countries such as Singapore, London, France, Germany, Thailand, the Philippines and Japan.
4.
Stray Kids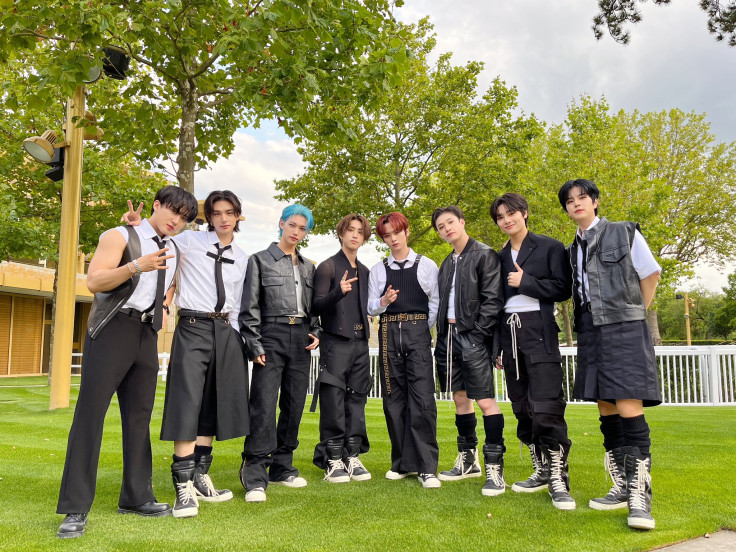 "Self-producing" idol group Stray Kids is considered one of the leading acts from the fourth generation of K-Pop idols. Debuting in 2018, the eight-member group has since garnered a total of 86 million followers across its social media platforms.
5.
Tomorrow x Together (TXT)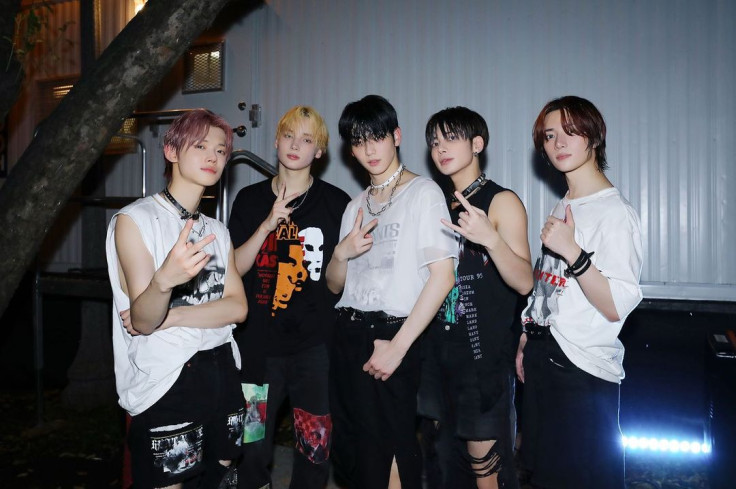 Tomorrow x Together — dubbed the monster rookies of 2019 — continues to draw fans worldwide, thanks to its multi-talents and stunning visuals. The group's social media platforms collectively accumulated about 75 million followers, per Souncharts' latest report.
6.
EXO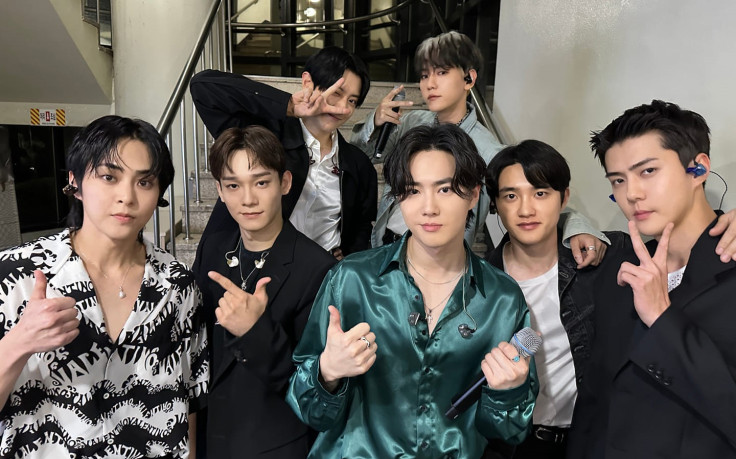 Though it took about four years for EXO to return with new music, releasing its seventh full-length album "Exist" in July, its fanbase — called EXO-L — remains as loyal as ever and has now peaked at 61 million.
7.
ENHYPEN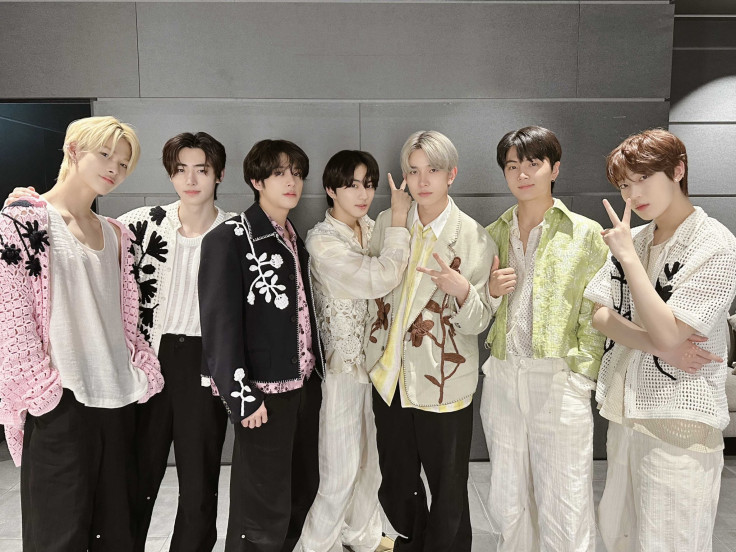 ENHYPEN has been fairly new in the K-pop industry — having debuted in 2020 — but its fanbase, called ENGENE, has impressively grown into millions — 60 million, to be exact.
The group recently kicked off its second world tour, "Fate," at the KSPO Dome in South Korea, and it will soon jet off to Japan and several cities in the U.S.
8.
SEVENTEEN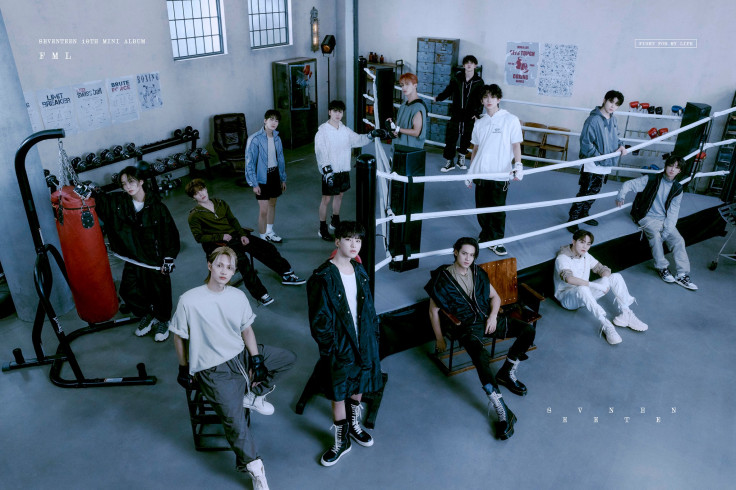 Another HYBE artist has made its way to the top 10 of this list, and it's none other than SEVENTEEN. Considered one of the most successful K-Pop groups of all time, the group has garnered 59 million followers overall. Most recently, it became the first-ever K-Pop group to sell over 6 million copies with its album "FML."
9.
ITZY and NCT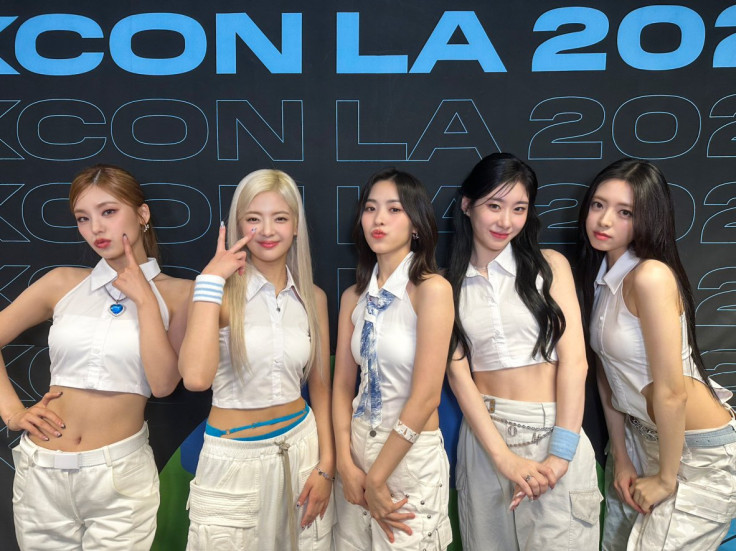 ITZY and mega-group NCT have tied at No. 9 with 54 million followers each. Both groups have solid fanbases — MIDZY and NCTzen — since debuting in 2019 and 2016, respectively.
ITZY recently made a comeback with its seventh mini-album, titled "Kill My Doubt." Meanwhile, NCT has been actively releasing music through its various sub-units, including NCT U, NCT 127, NCT Dream, WayV and NCT DoJaeJung.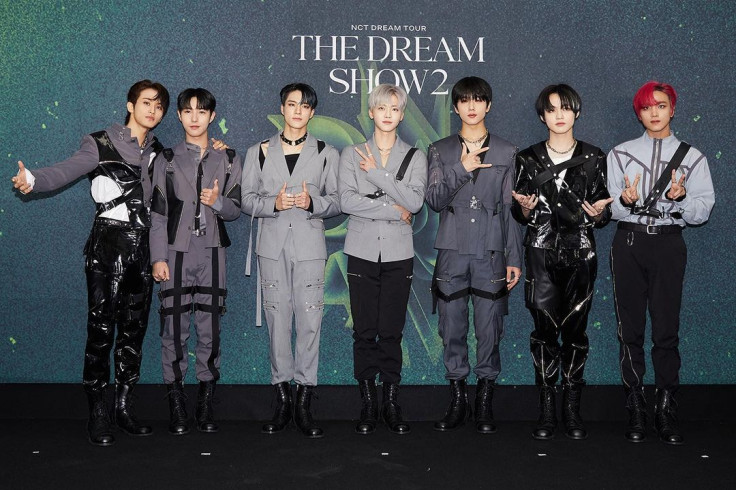 10.
NCT 127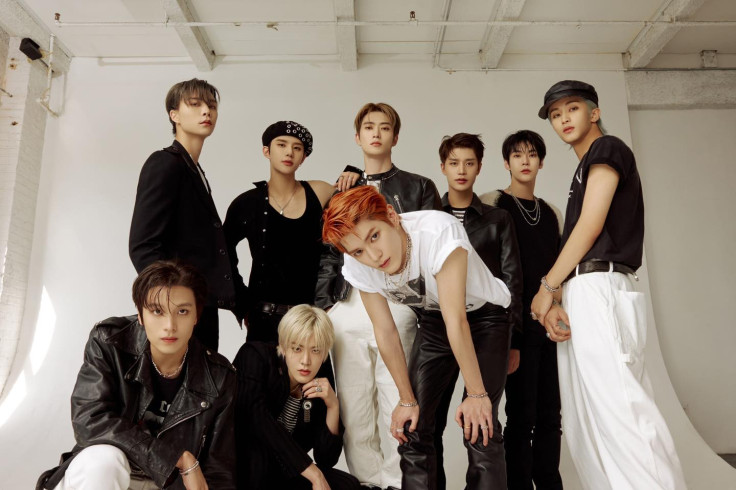 NCT 127 surely has a reach of its own, accumulating 41 million followers despite being a sub-unit. The SM Entertainment group has 9 members: Taeil, Johnny, Taeyong, Yuta Nakamoto, Doyoung, Jaehyun, Jungwoo, Mark Lee and Haechan.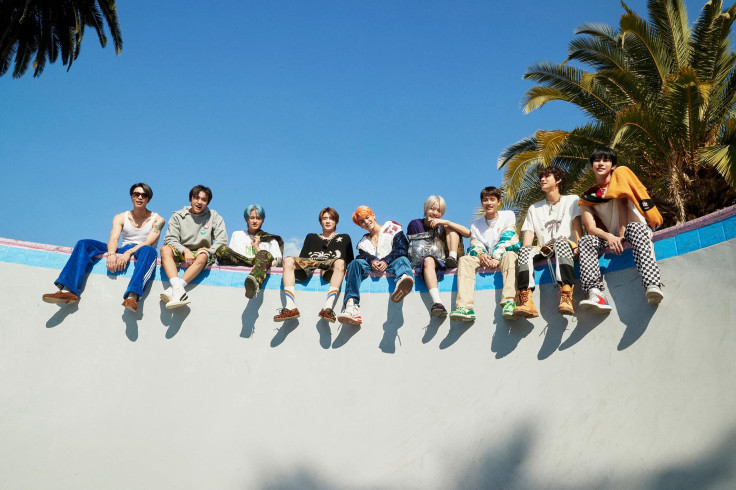 © Copyright IBTimes 2023. All rights reserved.