LOOK: BTS RM's 'F*ck You Too' Phone Lock Screen Explained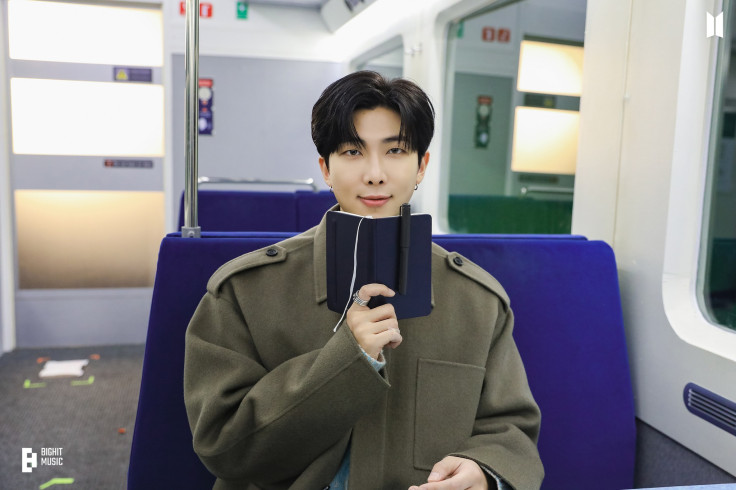 KEY POINTS
BTS' RM previously shared a photo of the lock screen on his Samsung Galaxy flip phone
The dinosaur on RM's lock screen was reportedly an illustration by a South Korean artist
Fans pointed out the similarities between Joguman's Brachio and BTS' leader RM
The hilarious phone lock screen wallpaper BTS' leader RM previously shared in an Instagram Story reportedly has an origin story.
On Saturday, the 28-year-old South Korean artist shared with his over 45 million followers on Instagram his Samsung Galaxy Z Flip 5 phone lock screen. It showed a green character with what seemed to be a glove and raising a middle finger to the sun.
The character seen on RM's phone lock screen was reportedly Brachio, one of the eight cute dinosaur characters created by Joguman.
The middle finger Brachio raised to the sun was reportedly a glove personally sewn by him because his real middle finger was too cute to intimidate, per Koreaboo.
The origin story of Brachio flipping off the sun was posted by Joguman on his Instagram account, @joguman.studio, in April 2022.
Brachio raised his middle finger, but many found his gesture cute instead of intimidating. Because of this, Brachio decided to create a glove raising a middle finger instead.
According to an English translation by Koreaboo, Brachio said, "F--- everything that gives me a hard time."
Joguman described Brachio, the president of the Unforgiving Brutal Herbivore Club (UHBC), as a strong and independent dinosaur who stands up for himself to protect his happiness.
Moreover, Brachio has a gun but only uses it when necessary.
With this new fact about Brachio, the dinosaur featured on RM's phone lock screen, BTS fans – more popularly known as ARMYs – found similarities between the K-Pop idol and Joguman's dinosaur character.
"That's literally Joon," tweeted one fan, while a second fan pointed out, "He is the president too." "And he's bald too," added another fan.
"The 'uses his gun only when necessary' is so him," commented a fourth fan.
Meanwhile, a fifth fan noted, "You all, the brachiosaurus is Jungkook's favorite animal." Jungkook once shared what his favorite animal was during an interview abroad.
While international ARMYs felt like RM's lock screen showed off the idol's unfiltered honesty, Korean ARMYs saw it as RM expressing his frustration over the hot weather everyone in South Korea was experiencing, according to Koreaboo.
In other news, ARMYs noticed a sudden decrease in RM's Instagram posts on Aug. 15. Apparently, RM got rid of 17 photos from his personal Instagram account, including snaps with a mystery man.
Some fans quickly found humor in the deleted posts, wondering if RM and the unidentified man had ended their "relationship."
Last Thursday, RM uploaded a new set of Instagram photos and captioned it with, "The end is the beginning."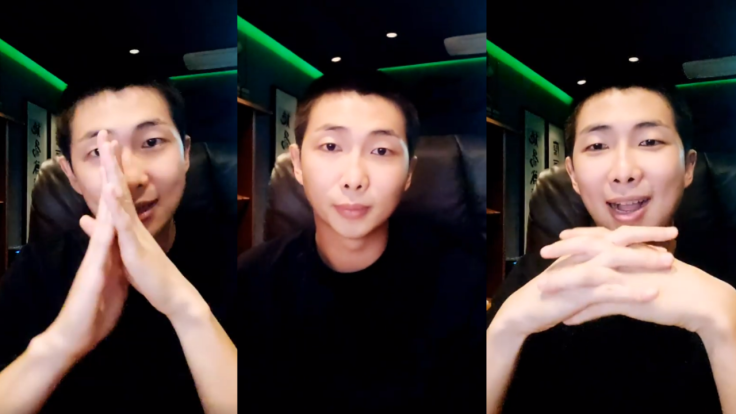 © Copyright IBTimes 2023. All rights reserved.