RM Promises BTS Reunion In 2025: 'This Is Just Like A Vacation'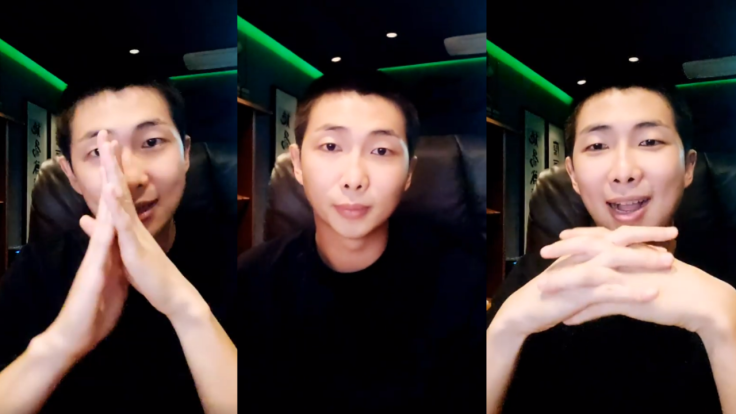 KEY POINTS
BTS' RM had a chat with ARMYs via a Weverse live broadcast on Saturday
The leader of BTS read a heartfelt letter from an ARMY and offered some assurance
Suga previously assured fans about BTS' reunion in 2025 on a Weverse Live
BTS' leader RM — real name Kim Nam-joon — reassured BTS fans via a Weverse live broadcast with the words they wanted to hear while the BTS members continued pursuing solo activities.
On Saturday, RM had a 40-minute virtual chat with ARMYs, BTS fans, via a live broadcast on Weverse. After reading a heartfelt letter from an ARMY expressing how BTS meant to them over the years, RM offered assurance that the K-Pop group will be back soon and reunite in 2025.
According to the 28-year-old South Korean rapper, songwriter and producer, he always thinks about "chapter two" of BTS.
"What I'm thinking right now these days when I'm doing my solo projects is, this is just like a vacation to get back to where I was, which is BTS and ARMY. All the solo [projects] is just a journey, but it is a very important journey for the chapter two," RM shared.
"But, it's a journey to get back home safe and eventually get back and reunite in 2025," he continued.
During his Weverse Live, RM also listened and vibed to the tribute song "Love Letters," which ARMYs wrote for BTS' 10th anniversary.
"It may get hard along the way to 2025. We may think everything is changing, but I promise you that our seven will be back together, and nothing will have changed," RM read aloud the description of the song on YouTube.
Then, he said, "Guys! I hope our songs and solo projects could be another reminder to you guys of how important ARMY was, has been and will be in our lives at the same time."
RM's bandmate Suga also assured fans of BTS and ARMYs' reunion in 2025. After the last day of his "'D-DAY' The Final" concert in Seoul, he met fans briefly via a Weverse live broadcast.
"If I say 'soon,' that feels like a lie. So let's see each other again in 2025. All right? Please wait a bit. 2025, let's see each other then," he said.
Before embarking on their solo activities and mandatory military service, BTS had the "Yet To Come" concert in October 2022 for Busan's bid for the 2030 World Expo.
After that, Jin, BTS' eldest member, announced his military enlistment and started serving in the South Korean military in December. Months after, in April, J-Hope enlisted in the army as well.
BTS released an OT7 comeback song, "Take Two," amid its hiatus for the group's 10th anniversary in June.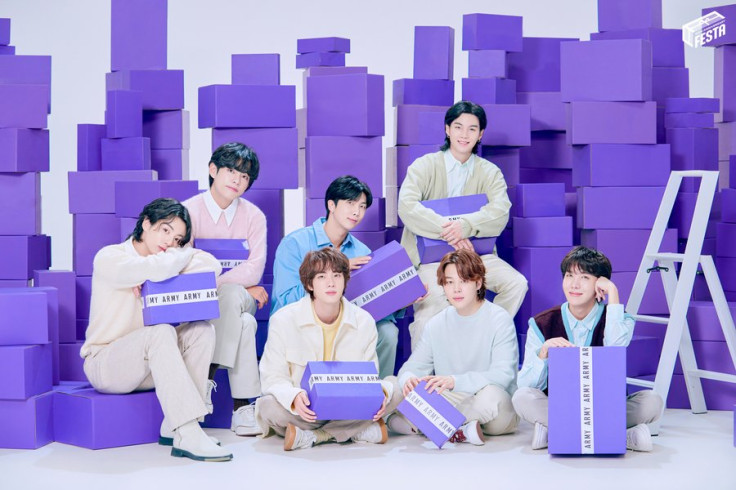 © Copyright IBTimes 2023. All rights reserved.