LOOK: SB19's Ken Gets Multiple Tattoos Just A Day Before Solo Singapore Performance
KEY POINTS
SB19's Ken was in Singapore for Music Matters Live and his solo show
Fans who watched Ken's solo show spotted the fresh tattoos of the SB19 member
A tattoo shop in Singapore featured FELIP in its Instagram Stories
SB19's Ken sported his new tattoos at his solo show "COMPLEX: Live In Singapore" at the Fountain Square Main Stage at Clarke Quay, Singapore, on Wednesday.
The Filipino singer-rapper and SB19 member, also known as FELIP, in his plain white shirt and denim pants, offered fans in Singapore a live music performance of the songs from his solo EP, "COMPLEX."
Fans present at the event spotted the "Rocksta" rapper's fresh tattoos, still wrapped in plastic. Photos and videos showing Ken's new tattoos were featured in tweets with the hashtag #COMPLEXLiveInSG.
Stay Sharp Mutha Puaka and Kobrakai Tattoo worked together to do FELIP's new tattoos. According to the videos and photos they shared on Instagram Stories, Ken had three tattoos done: skeleton lovers, a raven and a CMPLX tattoo on his fingers.
Upon seeing the posts, fans commended Ken's pain tolerance for having three tattoos done and still being able to perform a live show afterward.
"To be fair, performing with new/fresh tats is nothing but to be inked on two different areas at the same time? Now, that's rocksta! One is placed on the inner arm, too, which would've probably hurt more than the one on the wrist because of the muscles," tweeted one fan.
"Too f---ing cool but too f---ing painful. Your pain tolerance is so high!" stated another. A different fan wrote, "He's so slay!"
Meanwhile, another fan tweeted the meaning of Ken's new tattoos. The fan claimed that the skeleton lovers tattoo meant love's resilience and the transformative power of deep connection, while the raven symbolized transformation and rebirth.
"COMPLEX: Live In Singapore" was a live performance of the tracks on Ken's first-ever solo EP. Warner Music Singapore opened the event for all so more fans could watch FELIP's live music show.
It came a day after his performance at Music Matters Live 2023, a free music festival featuring different artists from Thailand, the Philippines, Taiwan, Indonesia, South Korea, China, Vietnam and Japan. For its 18th edition, FELIP was chosen as the lone representative of the Philippines.
FELIP dropped his debut EP "COMPLEX" earlier this year, taking his listeners on a new journey to his innermost thoughts and psyche, according to GMA News Online.
The EP featured the songs "Rocksta," "Superiority," "MICTEST," "Drinksmoke," "Criminal" and "STRAYDOGS."
His first-ever solo EP dropped after the P-Pop idol's solo releases "Palayo" in 2021 and "Bulan" in 2022, per Bandwagon Asia.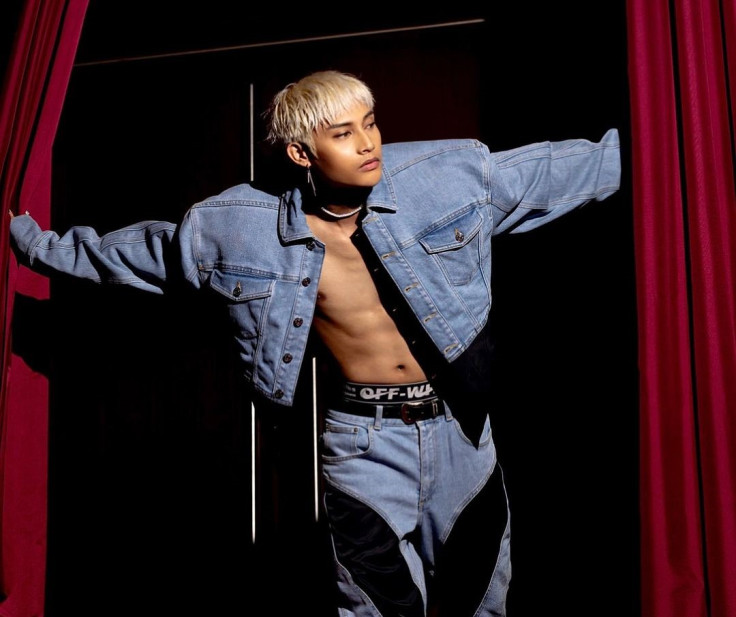 © Copyright IBTimes 2023. All rights reserved.