Louis C.K. Posts Angry NSFW Twitter Rant Against ISIS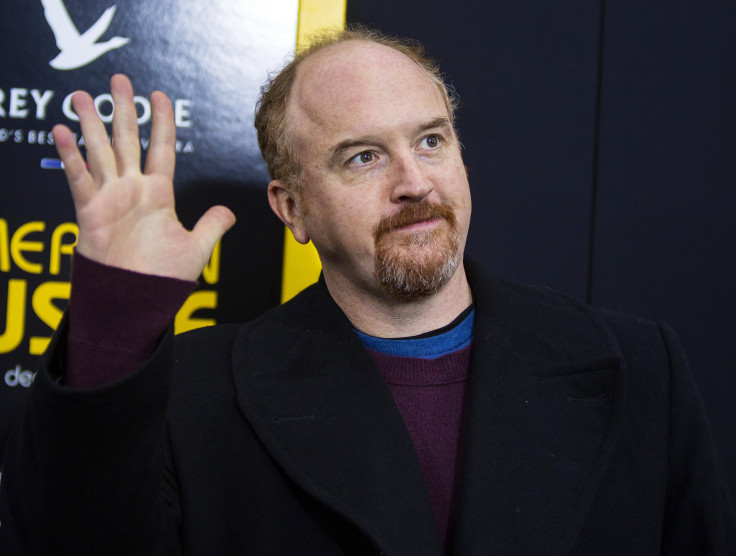 As the militant group ISIS continues to stay in the headlines, more and more people are taking notice. Comedians and other traditionally apolitical figures have been speaking out against the group, and comedian and star of "Louie" Louis C.K. went off on an anti-ISIS rant via Twitter on Monday, Oct. 13.
The rant, which from the tweets appeared to be a reaction to the comedian reading the morning paper, began at about 10:15 a.m. EDT. C.K., who is not known for being overtly political, posted a series of disparaging comments about ISIS featuring some particularly colorful language.
C.K's first tweet read: "Oh, f--- you, ISIS. Sincerely please f--- each other in the mouth with forks. You're 7-year-old boys. You're stupid. You suck."
C.K. went on to make repeated use of the F-word and other misogynistic curses in a series of eight inflammatory texts where he slammed the group while also criticizing former Vice President Dick Cheney and Halliburton. The comedian later tweeted to clarify his statements, hoping to avoid any misinterpretations of his comments as jingoistic rallying cries.
One of the later tweets said, "F--- ISIS doesn't mean yay American. I'm not saying this as an American. I don't believe they're coming here. I'm a Martian."
C.K. is not the only comedian recently to get heated over ISIS. Comedian Bill Maher and actor Ben Affleck got into an impassioned debate on Maher's HBO show "Real Time with Bill Maher," stemming from discussing the militant group. Maher appeared to blame the religion of Islam for oppressive and intolerant tendencies in the Middle East while Affleck insisted radicalism made up a vocal minority of Muslims in an otherwise peaceful religion. Watch the feisty debate below:
As news stories continue to pour in each day documenting acts of global terror by ISIS, it is doubtful the fervor over the militant group will die down anytime soon. As for Louis C.K., the fifth season of "Louie" is set to premiere in Spring 2015 on FX.
What did you think of Louis C.K.'s rant? Tweet your thoughts to @Ja9GarofaloTV.
© Copyright IBTimes 2022. All rights reserved.
FOLLOW MORE IBT NEWS ON THE BELOW CHANNELS