'Love Is Blind' Star Natalie Lee 'Saddened And Confused' By Ex Shayne Jansen's Dishonesty
KEY POINTS
Natalie Lee reacted to Shayne Jansen's interview on Nick Viall's "The Viall Files" podcast.
Lee claimed that her ex was being dishonest in the interview and addressed the various allegations he made against her
The "Love is Blind" star said the major reason for their split was the flirtatious messages between Jansen and other women
Natalie Lee got candid about how she feels about her ex Shayne Jansen's revelations when he appeared on Nick Viall's "The Viall Files" podcast.
Lee and Jansen appeared in Netflix's "Love is Blind" Season 2. Lee, 29, did not hide her disappointment after hearing what Jansen said about her on Viall's podcast released earlier in the day. She took to social media Wednesday and clarified the allegations Jansen made against her because she was "saddened and confused by his dishonesty on the podcast."
"I didn't think it would get to a point where I'd have to address this publicly, but blatantly lying about me on a podcast for whatever motive is where I draw the line," she wrote in a lengthy statement shared on her Instagram Story.
She admitted that she was aware of the podcast and was "very shocked" by the things her ex said during the interview. She also denied the alleged scripted conversations.
"Regarding the comment about me 'scripting' our conversations: I never told Shayne what to say nor did we ever discuss or plan what to say in certain scenes," Lee wrote. "I did, however, set boundaries with filming — specifically I asked him to not drink alcohol before 'serious' scenes and to not share in-depth details of our intimacy out of respect for my family. I know he found this frustrating; the latter is what led to our fight in Mexico."
She also addressed her conversation with Shaina Hurley on the beach, saying she did not run from it. It did not air, but all the cast members were present, including Shayne. She admitted that she was upset at the time because she heard Jansen saying a negative thing behind her back to one of the cast members, and she let him know it was "disrespectful."
In the podcast, Jansen claimed that she called him a "disgusting human being." Lee did not deny calling him "disgusting" and said she made the remark Sunday night because he called her and told her that "he was going to 'bury me' and 'drag me down with him' on the podcast because I ended any chance of reconciliation, in addition to him feeling I didn't speak highly enough of him in the media."
Jansen claimed that she couldn't get over his post-show communication with Hurley. Lee addressed their split, saying the major factor was the "very flirtatious messages" she discovered between Jansen and other women. She admitted that he was right that she still wasn't over it and "it is the main reason I can't get back together with him." But she clarified that Hurley wasn't involved.
Lee said they discussed the issue several times via text in the past months. The Netflix star also maintained that Jansen hanging out with Shaina during the premiere had nothing to do with their separation.
In the podcast, Jansen claimed they tried to reconcile four times but pulled the plug after a recent argument. He claimed something happened in the last few days, and he was fed up with it.
Lee said they only dated twice after their wedding and rekindled the weekend they filmed the reunion episode. They met recently to discuss a possible reconciliation but ultimately agreed not to date until he changes some of his behavior. However, she decided to close the door for good after "discovering some lies he told me."
People reached out to both stars for comment but did not receive any response.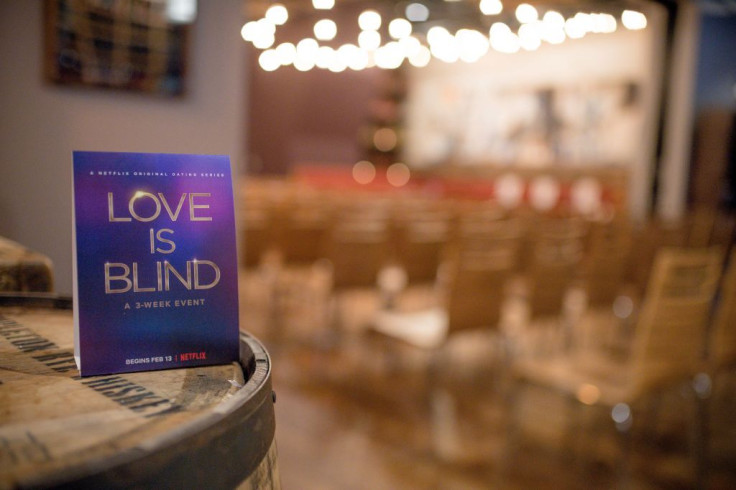 © Copyright IBTimes 2023. All rights reserved.