'Love & Hip Hop: Hollywood' Star Nia Riley Slams Skrill Dilly, Won't Call Cops On Soulja Boy Over Gun Video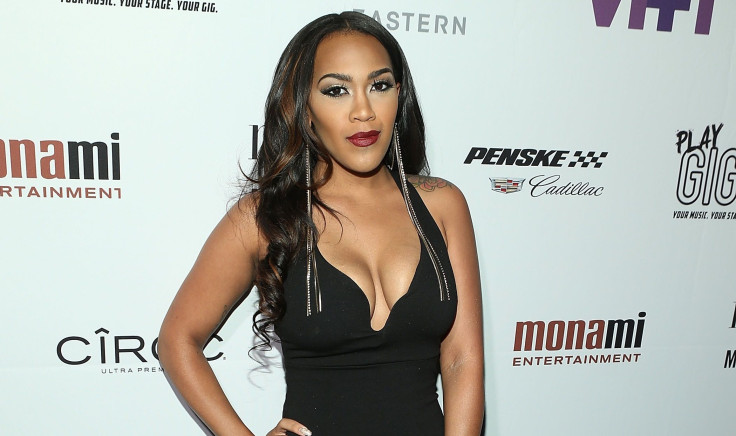 Nia Riley had a few choice words for Skrill Dilly. Even though the New Orleans rapper said he was dragged into Nia and Soulja Boy's messy breakup because he defended her, the model and "Love & Hip Hop: Hollywood" star seems to think otherwise and accused him of trying to make her ex mad.
Speaking to TMZ Friday, Nia said Skrill Dilly was an "Internet troll" and denied that the two were dating. Skrill Dilly was rumored to have been Nia's new man after Soulja Boy posted a video of him waving a gun at the camera and threatening the rapper. Nia told the outlet that she's not dating anyone, and has no plans on calling the cops on her ex-boyfriend over the disturbing video. A representative for Soulja Boy also commented on the drama saying that the gun Soulja Boy was holding in the video was not real and he already apologized to Nia.
Skrill Dilly has been very vocal about his feud with Soulja Boy, and now Nia. After her interview with TMZ, he took to Twitter to share his thoughts on the situation. "So apparently defending a woman being called out her name and playing Captain Save 'em = Internet Troll according to @NiaRiley," he wrote, adding in another post: "I gotta laugh at this s---. I am on [sic] the middle of some f--- s--- and I did the right thing. No man should disrespect a woman."
On Thursday, he also posted several tweets denying that he was romantically involved with the VH1 reality star. "Who is @NiaRiley. Never met her b4 but she's gorgeous," he tweeted. "I haven't spoken to any media." When Nia called him out for lying saying he does know her and follows her on social media, Skrill Dilly deleted the post, writing: "@TheShadeRoom for making that up. Me and this woman aren't involved. #EndOfStory."
According to VladTV, a representative from Skrill Dilly's team said that his drama with Soulja Boy started after he defended Nia because the "Crank That" rapper was supposedly disrespecting her on Twitter. However, the outlet reported that the two also feuded in 2014 when Skrill Dilly accused Soulja Boy of stealing beats.
© Copyright IBTimes 2023. All rights reserved.