'Madden NFL 25' Review Roundup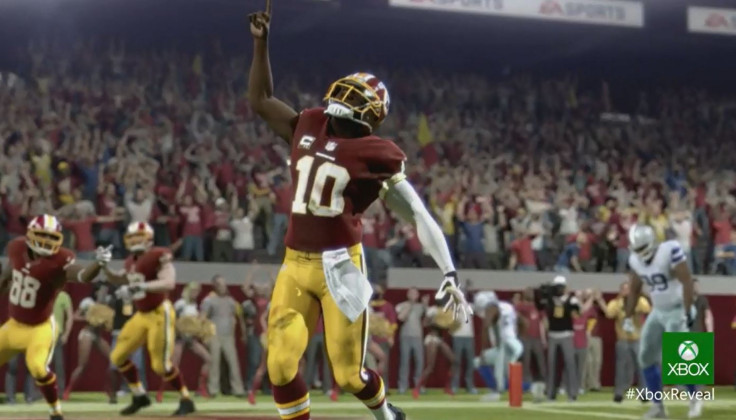 "Madden NFL 25" will be released for the PlayStation 3 and Xbox 360 Aug. 27, but the reviews of the latest installment in the long-running NFL video-game series are already pouring in. Let's take a look at what critics are saying about this dose of virtual football published by the EA Sports unit of Electronic Arts Inc. (NASDAQ:EA).
Dan Rubenstein of SB Nation described "Madden NFL 25" as "approachable" at Polygon, noting that the game's loading screens go out of their way to reference past "Madden" games. Rubenstein also said that this version is "more fun than usual." As part of his conclusion, Rubenstein said "Madden NFL 25" is "fun to play and enjoyable as any ultramodern sports game could hope to be while still toeing the advanced feature line." Rubenstein gave the PS3 and Xbox 360 versions of "Madden NFL 25" each a score of 8.5.
Jack Devries at IGN labeled "Madden NFL 25" a "run-of-the-mill upgrade," as opposed to a "big anniversary edition." However, he added it is still a "great version" and "one of the finest football gaming experiences available." Devries also said that this game "shines on a technical level," but "other sports games have improved so much faster that 'Madden 25' looks and feels dated by comparison." Nonetheless, Devries gave "Madden NFL 25" a score of 8.5.
Matthew Kato at GameInformer was less enthusiastic about "Madden NFL 25" than was either Rubenstein or Devries. Kato gave "Madden NFL 25" a score of 7.75, saying that the game's "inability to separate features from fluff and meaningfully execute them has me worried for what we'll be asked to accept as progress in the next generation."
What do you think of "Madden NFL 25?" Do you plan to get "Madden NFL 25?" Why or why not? Sound off in the comments below.
© Copyright IBTimes 2023. All rights reserved.