Madison LeCroy Shares Jay Cutler's Messages Amid Instagram Drama: 'Too Bad It Didn't Work Out'
KEY POINTS
Madison LeCroy shared screenshots of Jay Cutler's messages after he doubted her
LeCroy told Cutler that she wasn't interested in payback or any drama
The "Southern Charm" star said she was disgusted by the whole situation
Madison LeCroy clapped back at exes Kristin Cavallari and Jay Culter in a series of posts on Instagram.
Cavallari and Culter sparked reconciliation rumors when they shared a photo of them together with the same caption on Instagram Friday. In the caption, the former couple said, "The world is full of users," and stressed that no one can break their decade-long relationship. Several were convinced that the message was for LeCroy because she was romantically linked to the former NFL quarterback.
"Morning. Yes, so, it looks to me like I'm going to have to drop some receipts. Hate to do that," LeCroy was quoted by Page Six, as saying.
In two separate posts, she shared screenshots of Cutler's messages to her in her Instagram Stories. In the first screenshot, she asked Cutler what he was doing in her area and he said he wanted to hang out with her. LeCroy told him he should have asked her and he just laughed saying he would inform her on that day. He also asked her if she wanted to hang out again.
In the second photo, the two are apparently arguing as Cutler said his name was "brought into it" and he didn't appreciate it. He could be referring to LeCroy's interview earlier this year when she was asked on "Watch What Happens Live With Andy Cohen" if she watched her ex Austen Kroll party with Culter's ex Cavallari that sparked dating rumors. She responded that she was busy with her "own adventure" and the host asked if it was with Cutler.
"Jay ive done nothing but respect you and your privacy," she wrote. "I respect you and I respect your family and I would never say anything to jeopardize you and your family."
Cutler seemed to doubt LeCroy's answer saying, "Didn't seem like that was the case." He continued, "Maybe it was accidental," but he wasn't sure. Cutler said none of them wants the mess and urged her to move forward with respect.
"I am disgusted by this whole situation. You reached out to me... Your intentions may have not been pure but that might be you projecting," she replied. "I've never said anything about Kristin nor would I. I came into this honestly with good intentions. I want no part of being involved in a payback or drama. But you initiated and pursued. If you weren't interested in something real you shouldn't have [text covered] with me."
In her Instagram Story, LeCroy said she shut her mouth until she was called a liar. In a subsequent post, she shared a photo of them together with the caption, "Too bad it didn't work out."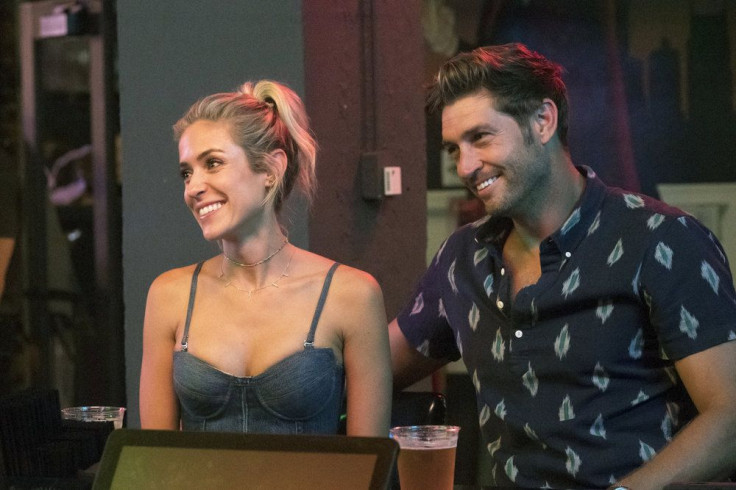 © Copyright IBTimes 2023. All rights reserved.