Madonna: 'Give Me All Your Luvin' Drops Early with 90-Second Preview [AUDIO]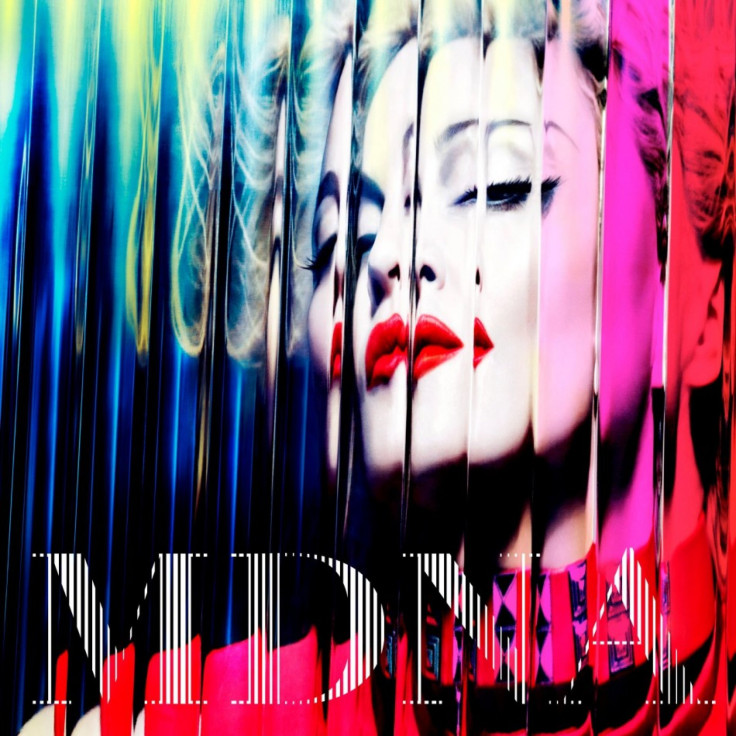 Give Me All Your Luvin,' Madonna's new single, has arrived early. Sort of.
A 90-second clip of the song, with guests Nicki Minaj and M.I.A., has been making the rounds since Thursday afternoon, thanks to a Soundcloud leak from user Speechlessfb2.
The snippet contains the much-anticipated song's chorus and a chant with Madge's own name.
L.U.V. Madonna. Y.O.U. You Wanna, her back-up singers chant.
The preview also showcases Minaj's rapping skills.
You can be my boy; you can be my boy toy . . . I'm Roman. I'm Barbarian. I'm Conan, she raps.
The 53-year-old Material Girl has had quite the week. And it's not even Super Bowl time yet.
On Monday, Madonna dropped by The Tonight Show with Jay Leno to promote her new film, W.E., a picture that tells the real-life love story between Wallis Simpson and King Edward VIII.
But the focus was on her Super Bowl halftime show.
It is, I must say, it's the most nerve-racking thing I've ever done, Madonna told Leno, adding that the performance on Sunday will be nipple-free.
I wasn't going to go there. I wasn't going to repeat myself. Or do what other people have done before me, she added.
A preview of the music video for Give Me All Your Luvin' will also air during Thursday's broadcast of American Idol on Fox. The full video and song will premiere on Madonna's official YouTube channel on Friday at 9 a.m. EST.
Madonna is expected to perform the song during the Super Bowl halftime show on Sunday, along with oldies like Vogue and Holiday.
Scroll down to listen to the 90-second preview of Give Me All Your Luvin.'
MDNA arrives in stores on Mar. 26.
[Update: The 90-second clip has since been removed. But the video premiered on Friday, Feb. 3. Scroll down to watch]
© Copyright IBTimes 2023. All rights reserved.