Malcolm X Quotes, Facts On 54th Anniversary Of Civil Rights Activist's Assassination
Malcolm X was a minister, human rights activist, a black nationalist leader and a spokesman for the Nation of Islam (NOI) — an African-American political movement during the 1950s and 1960s. He was assassinated on Feb. 21, 1965 at the Audubon ballroom in Manhattan, where he was supposed to deliver a speech.
Described as a fiery civil rights leader and an articulate, passionate, naturally gifted and an inspirational orator, he encouraged the black people to break off from the shackles of racism "by any means necessary" including racism. His belief and passion helped the NOI to grow from having only 400 members to 40,000 by 1960. He, however, split from the NOI in 1965, before his assassination.
Malcolm X was shot fatally by three black Muslim assassins. They were identified as Thomas Hagen, Thomas Johnson and Norman Butler and were sentenced to 20 years each in prison. He was shot seven times at close range and was declared dead at the Columbia Presbyterian Hospital.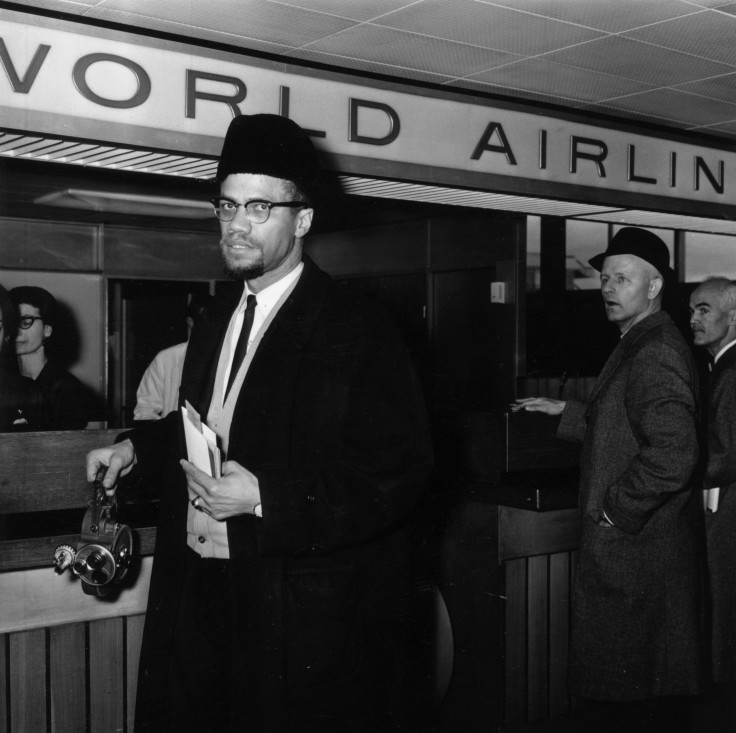 Born on May 19, 1925, he was 39 when he was shot. In a 2012 report by the New York Times, it was mentioned that Malcolm X wasn't in favor of Elijah Muhammad, the leader of NOI and was suspended from NOI due to his comments on the assassination of then-President John F. Kennedy. He received several death threats from the NOI after he was suspended and, in an interview, he also spoke about them saying, "I am a marked man. It doesn't frighten me for myself as long as I felt they would not hurt my family… No one can get out without trouble and this thing with me will be resolved by death and violence."
A week before his assassination, his house in Queens was set on fire. His family members who were present there survived it without any injuries.
Known for his oratory skills, here are ten quotes by Malcolm X:
"A man who stands for nothing will fall for anything."
"Stumbling is not falling."
"If you are not ready to die for it, put the word 'freedom' out of your vocabulary."
"Without education, you're not going anywhere in this world."
"It is a time for martyrs now, and if I am to be one, it will be for the cause of brotherhood. That's the only thing that can save this country."
"You don't have to be a man to fight for freedom. All you have to do is be an intelligent human being."
"The future belongs to those who prepare for it today."
"If you have no critics, you'll likely have no success."
"I'm for truth, no matter who tells it. I'm for justice, no matter who it's for or against."
"Any time you see someone more successful than you are, they are doing something you aren't."
According to History.com, Malcolm X's father was a vocal supporter of the pan-African leader Marcus Garvey and was threatened several times by the white supremacists. When Malcolm X was six years old, his father went out to collect a debt and was hit by a streetcar and fatally injured. The death was ruled as an accident, but the African-American community believed the Black Legion - a white supremacist militia group - beat him up and placed his unconscious body on the tracks to be run over.
His mother suffered a nervous breakdown after the death of his father and was put away in a mental institution. He and his siblings were forced to be apart as Malcolm X stayed with his neighbors. He was later shipped to a juvenile detention home in Michigan where he attended a nearly-all-white high school.
The FBI kept a close eye on him and had a difficult time finding ways to discredit him since he lived a very law-abiding life. An FBI informant called him a man of high moral character who neither drank nor smoked and was almost never late for any appointment.
© Copyright IBTimes 2023. All rights reserved.