Malia Obama Flaunts Curves, Parties At Favorite Surf Lodge Ahead Of Birthday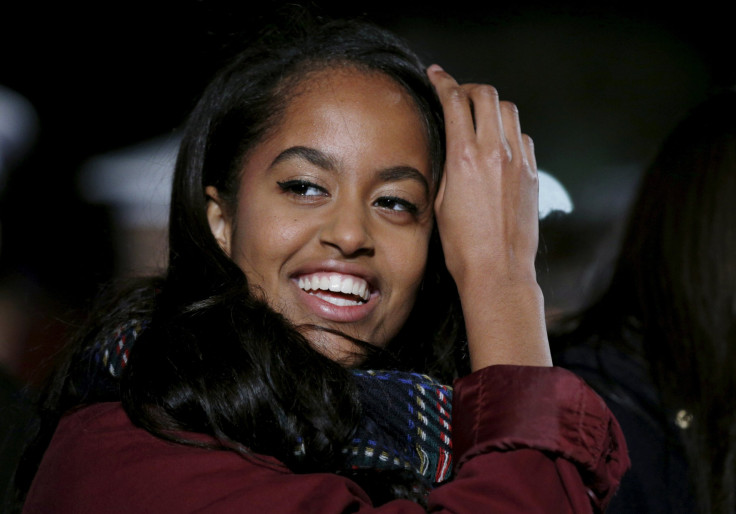 Malia Obama's 20th birthday celebrations have already begun as the former first daughter was photographed partying at Hamptons hot spot the Surf Lodge. Barack and Michelle Obama's daughter was reportedly showing off her curves in a bikini at Tiffany Trump's favorite Montauk club.
Malia was accompanied by a group of friends Saturday, and according to reports "she was with Secret Service, but they were very discreet." Photos obtained by Daily Mail show Malia in a T-shirt, white patterned bikini bottoms and sneakers.
According to the Daily Mail, Malia was smoking cigarettes and enjoying her time, while it appeared that no one in her group was drinking alcohol.
Surf Lodge has been a popular partying spot for Malia, who was seen there last year celebrating her birthday. Meanwhile, the same location has been frequently visited by Donald Trump's daughter Tiffany.
Last month, Tiffany was seen partying at the club alongside Joe Biden's granddaughter Naomi. Her other socialite friends, including Andrew Warren, Peter Brant Jr., Alex Assouline, and Jesse Bongiovi, were also present.
This is not the first time reports surfaced of Malia smoking cigarettes. Last year, a video surfaced showing the teenager blowing smoke rings. At the time, Ivanka Trump came to the defense of Malia on Twitter saying: "Malia Obama should be allowed the same privacy as her school-aged peers. She is a young adult and private citizen, and should be OFF limits."
Another first daughter, Chelsea Clinton, also came to Malia's defense soon after Ivanka did.
"Malia Obama's private life, as a young woman, a college student, a private citizen, should not be your clickbait," she wrote on Twitter. "Be better."
Malia's wild party instincts had earlier been caught on camera when TMZ released a video showing the 19-year-old being carted out of Lollapalooza festival in Chicago last year.
"It's unclear how much time elapsed between this video and the other footage we got of her rocking out to The Killers that night — but she's wearing the same clothes," TMZ staff reported. "Barack's oldest daughter headbanged and writhed on the ground with friends — basically, doing what 19-year-olds at Lollapalooza typically do."
While Malia has not confirmed her relationship status, it has been rumored that she is dating Rory Farquharson. Malia and her rumored boyfriend are both studying at Harvard. Before heading to the Ivy League school, Farquharson studied at the Rugby School in Britain.
© Copyright IBTimes 2023. All rights reserved.