MAMAMOO's Hwasa Reported To Police For 'Perverted Sexual Act' During School Performance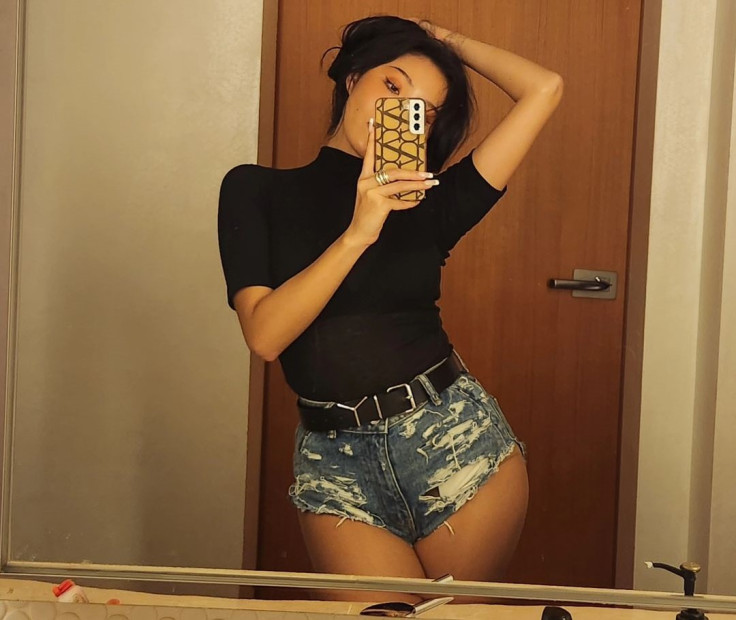 KEY POINTS
A student-parent association reported MAMAMOO's Hwasa for an alleged indecent performance
The parent group reported Hwasa's "Don't" performance at a university festival
The singer previously received criticism for a gesture she did during that performance
MAMAMOO's Hwasa has been reported to South Korean police for an alleged indecent performance.
The Seoul Seongdong Police Station announced Monday that it had recently launched an investigation into allegations of lewd performance against Hwasa, according to a report by South Korean newspaper Chosun Ilbo.
The MAMAMOO member was reported by a student-parent association because of her alleged obscene gesture during her performance of the song "Don't" at the Sungkyunkwan University Festival for the filming of tvN's "Dancing Queens On The Road."
"Hwasa's gesture suggested a perverted sexual act and was enough to bring embarrassment and shame to the public who witnessed it. As the gesture doesn't fit the context of the choreography, it can not be interpreted as performance art," the student-parent group claimed, as reported by Koreaboo.
A police representative stated that they are investigating the allegations and may call in Hwasa if needed.
Meanwhile, a representative for Hwasa's agency released a statement saying they are investigating the truth of the incident internally.
Due to the controversy over Hwasa's performance at the university festival, the "R-rated" action during her "Don't" performance was omitted from the June 22 episode of "Dancing Queens On The Road."
A fancam of Hwasa's May 12 performance at the Sungkyunkwan University Festival previously went viral and received mixed reactions from netizens.
Shortly after, Hwasa's gesture was also discussed in an online forum, with netizens debating whether it was crossing the line or not.
"Hwasa has good skills and is cool. I hope she does well in the future, but she shouldn't cross the line," one user commented, while another one said, "I'm an adult, but it doesn't look cool or sexy."
"Some people who witnessed that stage said that they were uncomfortable and hated it," a third user commented.
Another one shared a similar view, writing: "Why did she do that? Even if it's the university festival, middle and high school students go there."
Meanwhile, others commented that what Hwasa did was often done by foreign female singers.
"A lot of foreign female singers do it. She must have been influenced by singers like Rihanna and Cardi B," one user commented.
Another one said, "If she did it overseas, people would ignore it, but it's the university festival in Korea."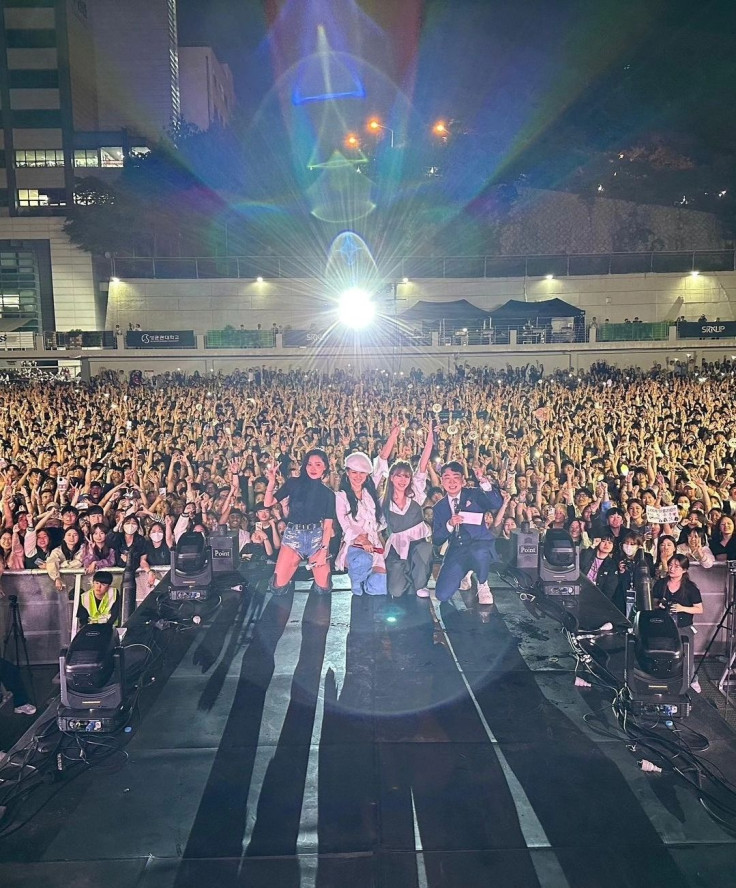 "Dancing Queens On The Road" – also known as "Dance Singer Wandering Troupe" – follows popular South Korean artists Hwasa, Kim Wan-sun, Uhm Jung-hwa, Lee Hyori and BoA as they embark on a nationwide tour to personally meet fans.
The reality show is helmed by producing directors (PD) Kim Tae-ho and Kang Ryung-mi who previously worked with Lee on "Seoul Check-In" and "Canada Check-In."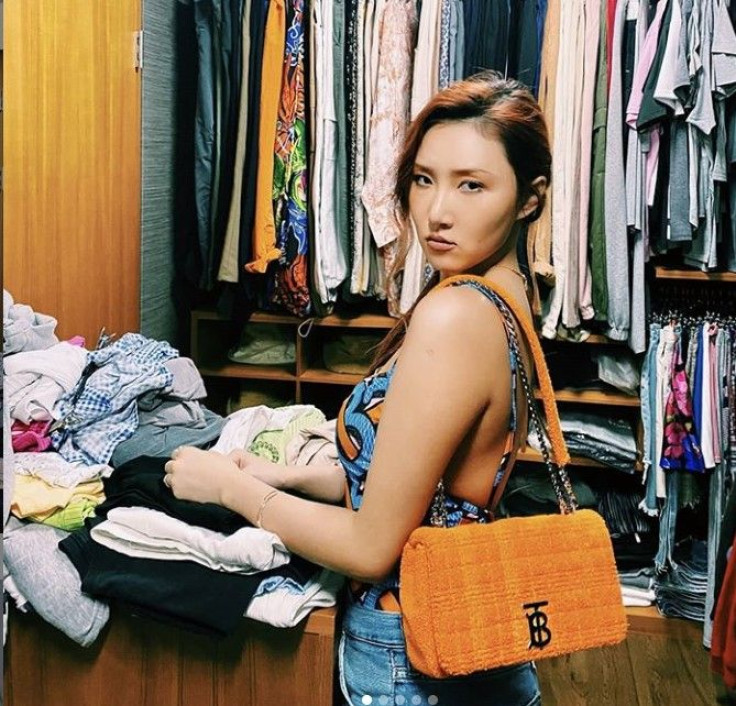 © Copyright IBTimes 2023. All rights reserved.