Who Is MAMAMOO's Hwasa's Boyfriend? K-Pop Idol Is Dating A Businessman 12 Years Older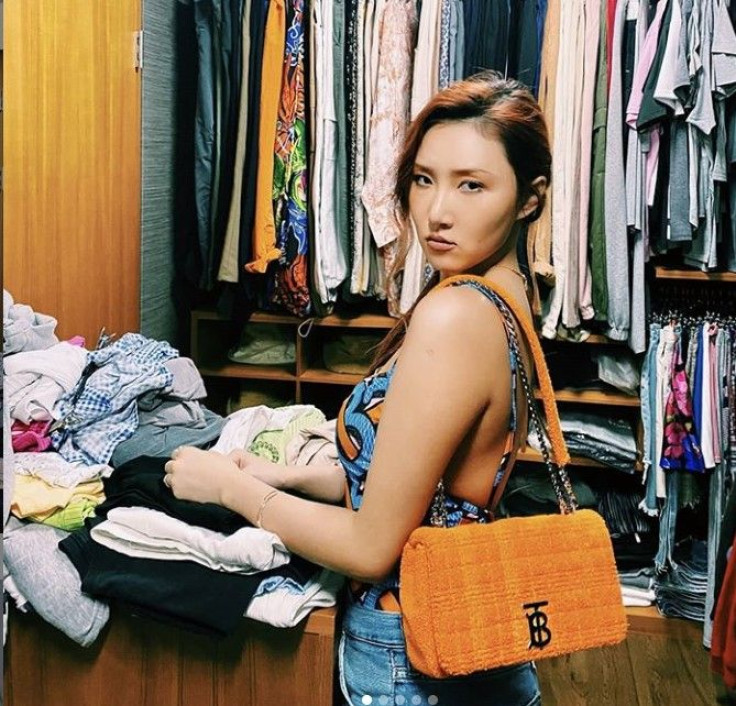 KEY POINTS
MAMAMOO's Hwasa is reportedly in a relationship
The idol is reportedly dating an entrepreneur 12 years her senior
Hwasa is currently in talks to sign with P NATION
MAMAMOO's Hwasa is reportedly dating a businessman 12 years her senior.
Hwasa, 27, has been in a relationship with the businessman, who used to work in the music industry, for five years, South Korean news outlet Sports Chosun reported Thursday.
Hwasa's agency responded to the dating rumors, saying in a statement to the outlet that it is currently "confirming" with its artist directly.
Hwasa's lover, whose identity was not revealed, was born in 1983 and is currently running a private business, according to the report.
The singer-rapper reportedly pursued her boyfriend romantically when he was still in the music industry.
An anonymous insider quoted in the report claimed that because Hwasa is 12 years younger than him and she's an artist who is well-known to the public, the businessman wasn't able to easily accept her romantic advances.
"I think he was conflicted because of the age difference and the reality that one of them was a celebrity and one wasn't," the insider told the outlet.
In other news, Hwasa is reportedly in talks to sign with P NATION after leaving her longtime agency, RBW.
"We inform you that our exclusive contract with Hwasa, who we have worked together with until now, recently expired. After careful discussion with Hwasa, we mutually decided to wrap up our beautiful journey together," RBW said in a statement.
Xports News reported Tuesday that Hwasa will be signing an exclusive contract with PSY's agency, P NATION.
P NATION addressed the report, saying, "A contract with Hwasa has not been confirmed. It is currently under discussion."
Hwasa debuted as part of MAMAMOO in 2014. The group is known for the hit songs "Um Oh Ah Yeh," "You're the Best," "Décalcomanie," "Yes I Am" and "Egotistic."
In 2019, Hwasa debuted as a solo artist with her first single "Twit" and released more hit songs, including "Maria" and "I'm a B."
Hwasa currently appears on tvN's "Dancing Queens on the Road" – also known as "Dance Singer Wandering Troupe" – with Kim Wan-sun, Uhm Jung-hwa, Lee Hyori and BoA.
The reality series follows the popular South Korean artists as they embark on a nationwide tour to personally meet fans.
"Dancing Queens on the Road" is helmed by producing directors (PD) Kim Tae-ho and Kang Ryung-mi who previously worked with Lee on "Seoul Check-In" and "Canada Check-In."
The idea for the show was brought up by Lee during the last filming of "Seoul Check-In." In a meeting with the other four female artists, Lee shared her vision of a tour.
Lee's idea was welcomed with excitement, and the five singers proceeded to discuss the concept, location and timing for their team.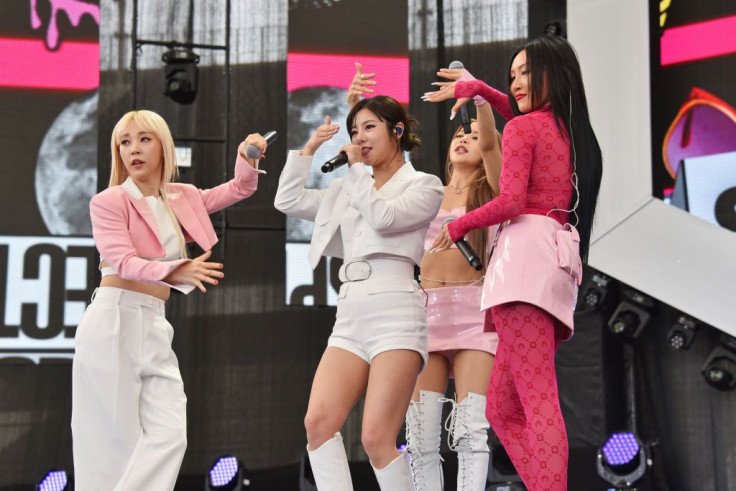 © Copyright IBTimes 2023. All rights reserved.