Man Allegedly Kills Ex-Wife's Divorce Attorney, Sets His Office On Fire; Arrested
KEY POINTS
The suspect also had a pistol on him at the time of arrest
The police said the suspect set the victim's office on fire using a can of gasoline
The victim's colleague described him as a nice guy and a family man
A man was arrested and charged with allegedly killing his ex-wife's divorce attorney, and setting his office building on fire in Georgia.
Lawrenceville officials responded to a fire at a business on Stone Mountain Street at around 5:30 p.m. Wednesday. After the crews doused the fire, they found the burned body of attorney Douglas Lewis inside the building, WSB-TV reported.
"When the fire department responded to the actual scene to put out the fire, they found the body inside," Lawrenceville police Lt. Jake Parker said.
The police added they saw a man, who was later identified as 65-year-old Allen Tayeh, walking away from the scene with burn injuries.
Lewis represented Tayeh's ex-wife in their divorce proceedings, according to court documents accessed by the outlet. The divorce case was opened in January 2021.
The police arrested Tayeh on charges of murder and arson after finding a gun on him, along with charred pants and hair from the fire. The authorities believe Tayeh set Lewis' office on fire using a can of gasoline between 5 p.m. and 5:30 p.m. Wednesday.
"The suspect that was detained actually had injuries that were consistent with being in or near the fire, he had burns on the pants, singed hair," Parker revealed, according to Fox5Atlanta. "A pistol was found on the suspect."
The police are yet to determine the actual cause of Lewis' death as his body was burned. However, a family spokesperson told the outlet Lewis was shot multiple times.
A motive behind the killing also remained under investigation. Court records revealed a hearing in Tayeh's divorce case was scheduled for next Wednesday.
Tayeh was placed in Gwinnett County Jail with no bond.
Lewis was a trial lawyer focusing on family law, civil litigation, and criminal defense matters, according to his business website. His colleague, Kip Shephard, described him as a nice guy and a family man.
"He was very personable, you know?" Shephard told WSB-TV. "He was always cordial. ... I think it's something that every lawyer worries about in the back of their mind."
"I'm going to miss him," Lewis' colleague and attorney Phil McCurdy said. "He had a great sense of humor and a very quick wit."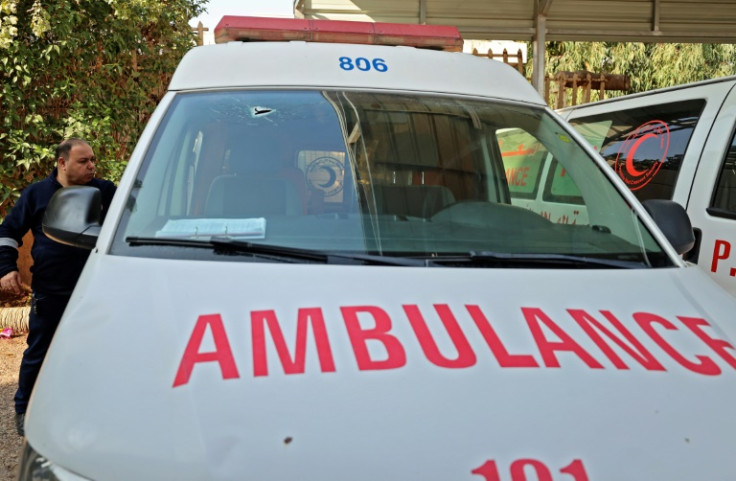 © Copyright IBTimes 2023. All rights reserved.