Man Bites Snake In Revenge For Being Bitten By Reptile, Both Dead
In a bizarre incident, a 70-year-old man died from a snake bite, but not before he bit back the reptile and killed it. The incident took place in the Indian state of Gujarat on Saturday.
Parvat Gala Baria was bitten by the reptile while he was working on his field. In a fit of rage, Baria bit it back, killing the reptile.
"Parvat Gala Baria was standing near a spot where maize was being loaded from a field onto a truck. A snake slithered out and while others there ran away, he continued to stand claiming he had caught snakes earlier," the village head told local television station NDTV. "He grabbed the snake which retaliated by biting him on the hands and face. However, Parvat bit back and killed the snake too."
The man's daughter-in-law told local media that a relative who witnessed the incident took the snake and burnt it before rushing Baria to a local hospital along with dead reptile's remains. Baria was shifted to a bigger hospital where he died Saturday evening from the venom injected into him by the reptile.
In a similar incident in September 2018, a man died after he ate a live snake found on the roadside in the Indian state of Uttar Pradesh. Mahipal Singh was drunk when he spotted the snake alongside the road and picked it up. Meanwhile, a few locals gathered around him and asked him to play with the reptile while they recorded the incident. He accordingly put the snake on the head before putting it into his mouth. The snake slipped from his hand and "made its way down his trachea." Singh felt ill and died a few hours later.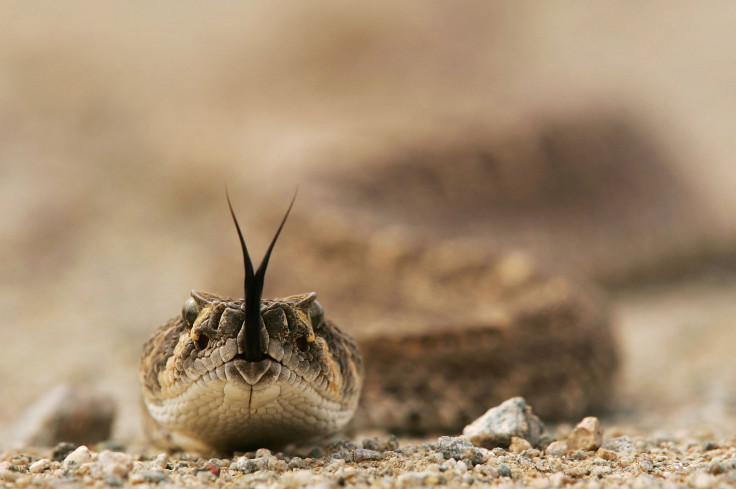 In another incident in Uttar Pradesh in February 2018, a man bit a snake in "revenge" after the reptile bit him. Sonelal was grazing his cattle when the snake bit him. In anger, he picked up the reptile and bit off its head and chewed it before spitting it. Sonelal was found unconscious and rushed to a local hospital where he regained consciousness a few hours later.