Man Buried Dead Baby On Neighbor's Property, Said It Was A Cat
A father misled his neighbors into believing he buried the body of his pet cat in their garden, when in reality, he buried his own daughter's body. David Zuber of Albuquerque, New Mexico, asked his neighbor, Thurman Dunn, if he could bury his cat in their garden where Dunn and his roommates buried their own dead pets.
Dunn was on vacation when Zuber called him and asked if he could bury one of his dead cats in their garden. Since Dunn knew Zuber as a landscaper, he agreed. Upon his return to Albuquerque on Jan. 4, Dunn was surprised when police knocked on his door and demanded to know where the body was. He was "shocked and disturbed" when the police exhumed the body of the child that Zuber had buried.
Zuber's one-year-old daughter Anastazia Romero was believed to have drowned in the bathtub at their home in December. Anastazia and her two-year-old sibling were left in a bathtub full of water by their mother Monique Romero. Upon her return, she discovered Anastazia to be unresponsive. She didn't seek any medical attention for the child, Romero said. Instead, Zuber left the apartment with the child's body. On his return, Zuber reportedly told Romero, "It was taken care of."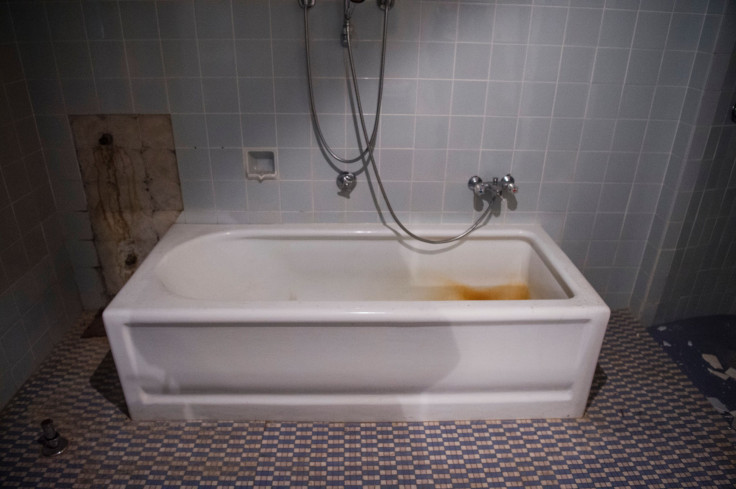 The child's family asked the police to check in on Anastazia on Dec. 18, after Zuber told his mother he drowned the girl. In her complaint, Zuber's mother said she didn't believe her son till such time as he said he had killed his daughter, local newspaper Albuquerque Journal reported. Zuber then told her he was "making the story up" and that the baby was safe.
Following that conversation, Zuber's brother went to Zuber's place to check on the family, where he found Romero, Zuber and their two other children but no sign of Anastazia. When he asked about the baby, Zuber lost his temper, picked up a crowbar and denied having killed the baby. He refused to talk about it any further. This prompted his mother to complain to the police. When police reached the apartment, Romero met them and told the officers the baby was with her sister.
Romero's sister informed the police she spoke to her sibling over video chat on Dec. 21, but she did not see or hear any of the children and hadn't seen Anastazia since Dec. 13. According to her sister's statement, Romero said, "Everything was OK" and that they were going to Raton for Christmas.
Police went to the family's home again and demanded to see Anastazia. At that time, Romero told the detectives the baby drowned after being left alone in the bathtub sometime in December. The body was exhumed after Zuber told them where he had buried it. Police found the body in a trash bag inside a duffel bag, buried under a dog's remains.
The prosecution's motion for pre-trial was denied for both Romero and Zuber. Romero was released from custody Wednesday when the judge said there was no indication the defendant intentionally caused the baby's death. However, both Romero and Zuber were taken into custody again and were accused of child abuse leading to death. Their other children were placed in the custody of New Mexico's Children, Youth and Families Department.
© Copyright IBTimes 2023. All rights reserved.