Man Kidnapped 4-Year-Old, Masturbated Near Her, Duct-Taped Victim Inside Trunk
A Pennsylvania man was arrested Monday, for allegedly kidnapping a 4-year-old girl from her home April 25. The same suspect was linked to another attempted abduction and burglary April 28.
Thomas Andrew Dewald, 20, was charged with kidnapping, attempted kidnapping, burglary, false imprisonment of a minor, unlawful restraint, criminal trespass, corruption of minors, indecent assault and recklessly endangering another person. The victim, Gemma Moats, was reported missing from her Franklin County home around 3:30 a.m. EDT on the day of the incident. She was found the next day, around 10 a.m. EDT, by a passerby, wandering in the street two-and-a-half miles from her house, USA Today-affiliated Public Opinion reported.
State police Lt. Mark Magyar said Monday that Dewald was taken into custody at a Washington Township home, 50 yards from where the victim was found, and a couple of miles from Moats' home. Investigators believe Moats' house was unlocked when the accused went into the girl's bedroom and kidnapped her.
Dewald reportedly confessed to kidnapping the girl from her home before bringing her to his grandmother's home, laying her on the bed fully clothed and proceeding to masturbate near her. After that, he said that he bound the victim with duct tape and placed her in a wooden trunk in his bedroom. Before leaving the house for work, he told the girl he would be back at noon. Investigators did not reveal how the girl managed to free herself and escape the house in which she was confined.
Meanwhile, the suspect's grandmother told police she heard the cries of a girl coming from Dewald's bedroom when she went to check whether his bed was made, but she could not locate the source of the sound. When she went to confront her grandson about the noise, he had already left for work. While searching his house, authorities found strands of blonde hair that looked similar to the victim's and a strip of duct tape covered in dirt and grass.
The suspect also gave the police permission to search his car and willingly handed over a DNA sample.
Dewald also reportedly confessed to looking at several houses in the neighborhood, focusing on residences which were not located near surveillance cameras, before kidnapping Moats. He said that he picked Moats because he believed that she lived in "deplorable conditions" and hence he wanted to save her.
The suspect also admitted to entering another house three days after kidnapping Moats, through a window which had a partially open screen. Although he found three children sleeping in their bedrooms in the house, he decided not to abduct any of them because of the "acceptable conditions" in the residence, court documents said. After he heard a dog barking, he fled the scene, fearing that the noise will wake up the residents.
Dewald was scheduled to appear for his preliminary court hearing May 14. He was denied bail to ensure the safety of the community.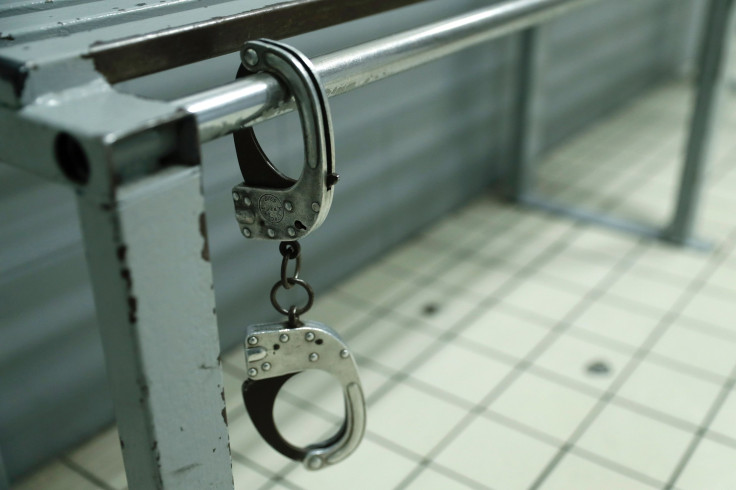 FOLLOW MORE IBT NEWS ON THE BELOW CHANNELS