Man Removes Clothes, Lays Atop A Woman And Tries To Rape Her On Subway Train
A man in New York is accused of trying to rape a woman on a moving subway train.
Chris Tapia, 23, was arrested on charges that include attempted rape and sexual abuse in connection with the incident, officials said Thursday.
The alleged sexual assault took place on Nov. 17 inside a northbound No. 4 train in lower Manhattan. Tapia was sitting next to the 24-year-old victim when he took off his pants and underwear at around 11:25 p.m., NY Daily News reported.
Tapia, of the Port Richmond section of Staten Island, is accused of laying on top of the woman and abusing her. He allegedly groped the victim and tried to pull her skirt down, officials said.
The suspect "removed his clothes & laid on top of a 24-year-old female victim while touching her & trying to remove her clothes," an NYPD Crimestoppers post stated on Facebook.
The victim eventually managed to leave the train car and enter another one.
Tapia exited the train at the Bowling Green station before heading to Staten Island on a ferry.
Officials released images and details about Tapia and announced that he was wanted for attempted rape. The suspect was described as having blonde hair and a right eyebrow piercing and is aged between 25 to 35 years old, officials said. He was wearing a black winter jacket with a fur-trimmed hood, gray-colored sweatpants, a gray hooded sweatshirt and a pair of white sneakers when he was last spotted, according to PIX11.
Tapia was arrested hours after officials released photos of him captured by surveillance cameras, according to the New York Post.
He was taken into custody on charges of attempted rape, sexual abuse, forcible touching and public lewdness.
An unrelated incident was reported earlier this month after a 26-year-old man kidnapped a 64-year-old woman as she exited a Massachusetts train station. The accused, identified as Christian M. Lynch, allegedly duct-taped the woman's eyes and mouth, sexually abused her inside a vehicle and then took her to his apartment.
Lynch was accused of repeatedly raping the victim before dumping her in a parking lot. He was arrested on charges of rape, kidnapping, strangulation, assault and battery on a person aged 60 or older.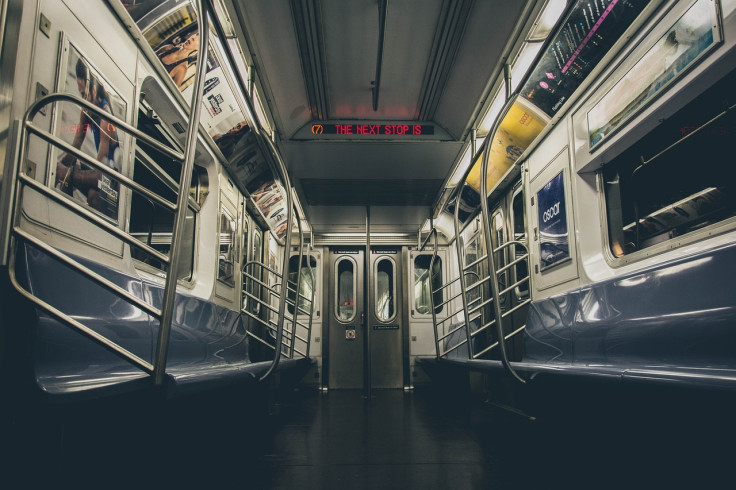 © Copyright IBTimes 2023. All rights reserved.
FOLLOW MORE IBT NEWS ON THE BELOW CHANNELS