Man Suffers Traumatic Injuries After Falling In Wood Chipper, Dies On Scene
KEY POINTS
The victim's death was described as "traumatic."
The Daviess County Coroner pronounced the victim dead on the scene
The victim is survived by his wife
A Kentucky man was killed in a freak accident after his body partially fell into a wood chipper while he was trimming trees near a popular holiday display.
Joseph "Joey" Wesley Manire, 46, was trimming trees at a home in Owensboro's Stonegate neighborhood around 5 p.m. Monday when he became tangled in the holiday lights and fell into the machinery.
He was pronounced dead on the scene by the Daviess County Coroner, WEVV reported. An investigation was initiated, and is ongoing, by the Daviess County Sheriff's Office. No foul play is suspected.
The contractor reportedly died from suffering severe injuries. Officials described his death as "traumatic."
Joey's friend Gregory Huntley posted a tribute message on his Facebook page. "Just seen you last week Joey. God, had I known that was gonna be my last time, brother we would have stopped what we were doing and taken the fishing trip with Lisa and Dave. You left behind a river of tears this morning and that river will grow into an ocean as the news reaches others. God don't make men like you anymore."
The post continued, " I'll never forget what you and Lisa have done for me. I'm thankful to of had a good ole country boy like you in my life as a friend. Anything we needed something or a little help we had each other to count on. I'm not saying goodbye. I'm saying save me a spot by the river's edge for that heavenly fishing we'll later take. Cause I will see you again someday. I pray God brings Dave peace and comfort along with your family and wife Lisa whom I will watch over and continue to be there for. I love you brother and until we meet again you fly high and keep an eye over us."
The accident happened near Owensboro Christmas Lights, a popular holiday lights display in Stonegate. The Christmas Lights event started with just a few decorations more than three decades ago and has reportedly become one of the most prominent displays of lights and festive scenes in the area. The current display boasts 300,000 lights, along with different classic Christmas scenes including a Toyland scene, a train scene, a snowman scene, and many others.
The event urged people to be cautious while arriving to see the lights. "Please be cautious and extra aware if you are traveling in our area tonight. There has been an accident concerning a landscaping business across the street from our display. Local authorities have our neighborhood blocked off at the moment.
We have the lights on to help light the area for the first responders, but please plan to visit the display a different night."
According to a study, 41 deaths out of the 113 people who died in wood chipper-related incidents from 1982 to 2016, happened due to being caught in the machinery.
A similar incident happened in October after a tree trimmer died after falling into a wood chipper while working at Menlo Park in California's San Mateo County.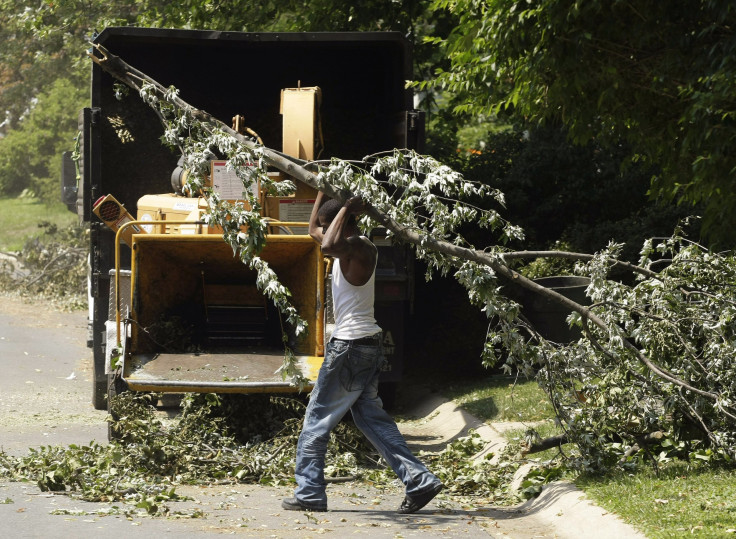 © Copyright IBTimes 2023. All rights reserved.