Man Wanted For 'Brutal Assault' Of Oregon Woman After Torturing Another In Nevada
Police in Oregon were searching Thursday for a man accused of kidnapping and torturing a woman less than two years after he was convicted of committing similar crimes in Nevada.
On Tuesday, the Grants Pass Police Department alleged Benjamin Obadiah Foster, 36, was connected to the attack of a female victim who found was unconscious, beaten, and bound by officers.
"This is a very serious event, a brutal assault of one of our residents that we take extremely seriously," Grants Pass Police Chief Warren Hensman said at the time. "And we will not rest until we capture this individual."
In a court document, Josephine County District Attorney Joshua Eastman accused Foster of trying to kill the victim while "intentionally torturing" her.
Eastman alleged Foster had the victim confined "in a place where she was not likely to be found."
The victim was transported to a local hospital in critical condition. The suspect is believed to have fled the scene before officers arrived. Foster is wanted for kidnapping, assault, and attempted murder.
In 2019, Foster was arrested after holding his then-girlfriend captive for two weeks inside her Las Vegas apartment.
Foster was charged with five felonies, including battery and assault. He could have been sentenced to decades in prison but reached a deal with prosecutors.
Foster pleaded guilty to one count of felony battery and a misdemeanor count of battery constituting domestic violence.
In a phone interview, Hensman said he found it "extremely troubling" that Foster is wanted in an attempted murder case instead of still being incarcerated for his Nevada crimes.
"We are laser-focused on capturing this man and bringing him to justice," Hensman shared Thursday at a news conference. "This is an all-hands-on-deck operation."
Foster was last seen driving a dark blue 2008 Nissan Sentra with the Oregon license 407EDX.
Police said Foster should be considered armed and extremely dangerous. The investigation remains ongoing.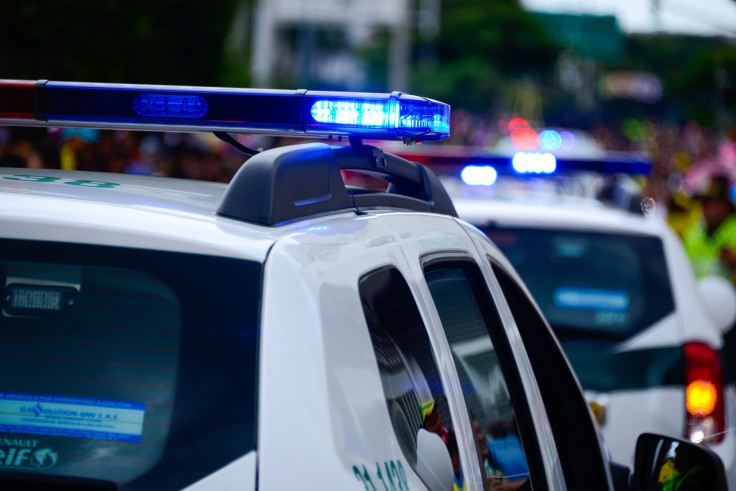 © Copyright IBTimes 2023. All rights reserved.