Manchester United Transfer News: Sneijder, Barkley, Coleman Latest Players Linked To Talks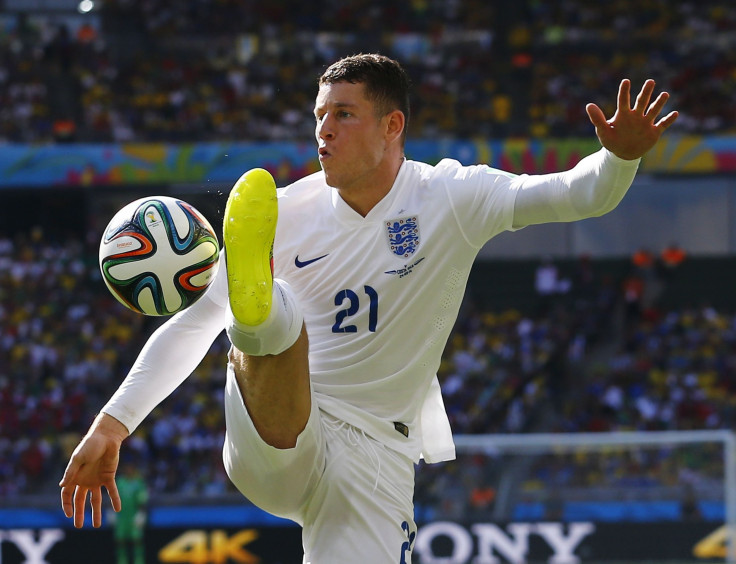 Whatever doubts, however reasonable they might have been, Manchester United have found their Premier League legs and are preparing several moves in anticipation of January's transfer session.
Just before the international break, United bested Everton, 2-1, clinching their third victory in the last four matches. Many would be quick to point out that the only loss was the crushing 5-3 letdown to Leicester City, one that certainly hasn't been forgotten by any supporters.
Nevertheless, the Red Devils are back on track following last year's downtrodden run, and sit in fourth on the Premier League table, with manager Louis van Gaal seemingly righting the ship after several early storms.
However, with Chelsea on an astounding tear with no end in sight, Van Gaal is still looking to bolster his lineup, and is spanning the globe for some top names. Staying local, Caught Offside reports that United are plotting a £60 million bid for Everton right-back Seamus Coleman and midfielder Ross Barkley. In a separate deal, Van Gaal is apparently willing to also send the Toffees Marouane Fellaini.
The report suggests that while Rafael has shown some promise in the backfield, Van Gaal believes that Coleman is the better player for the job. The 26-year-old Irishman's scored 11 goals in 121 appearances for Everton since 2009. But he has missed the last three matches due to a head injury.
Barkley is still recovering from a serious knee injury, suffered just before the start league play. He's reportedly expected to return to training shortly, but when he actually takes the field is a whole other matter.
Even with both players banged up, United are likely trying to blow Everton away with a high offer, considering the two players have a combined valuation of just under £30 million.
Adding Barkley could also be a contingency plan for Van Gaal, considering Paris Saint-Germain are pulling out all the stops to keep 19-year-old midfielder Adrien Rabiot. The Express reports that the Ligue 1 titans are hoping a new deal will be enough to keep Premier League clubs away.
Rabiot's unsatisfied with his lack of first-team time, and his contract is up at the end of the current term. United, along with Arsenal and Chelsea, are more likely to land Rabiot on loan, something PSG are more keen to do to allow him the first-team play he desires, according to Express.
There is of course the two-year-long pursuit of Galatasaray and former Van Gaal pupil Wesley Sneijder. Express reports that the 30-year-old could reunite with his former national team coach due to the Turkish club's failure to pay his wages over the last three months.
Spending most of his career in the Netherlands, Spain, and Italy, only to switch to Galatasaray last year, Sneijder's the type of attacking midfielder who could serve as an ideal partner for either Radamel Falcao or Robin van Persie.
© Copyright IBTimes 2023. All rights reserved.