Manti Te'o Hoax Could Prove Lucrative For 'Catfish' Creators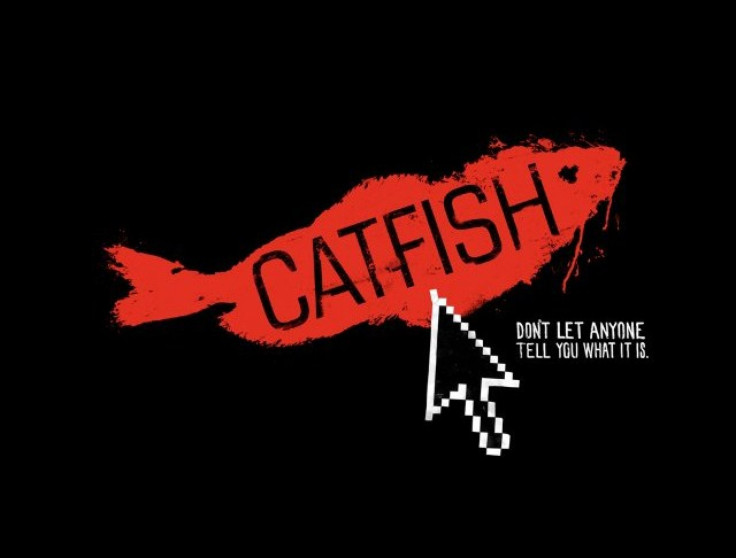 As details surrounding one of the biggest hoaxes in sports history continue to emerge, there's one group that's no doubt benefiting from it -- the creators of the MTV series "Catfish."
On Wednesday, Deadspin broke a story on college football star Manti Te'o and the fact that his late girlfriend, Lennay Kekua, 22, never actually existed. Despite initial reports to the contrary, Te'o never met Kekua, who he purportedly dated for three years before she died of leukemia in September 2012.
The story set off a media firestorm, prompting Notre Dame Athletic Director Jack Swarbrick to compare Te'o's puzzling situation to the 2010 documentary "Catfish" and the reality series that the film inspired.
"I would refer all of you, if you're not already familiar with it, with both the documentary called 'Catfish,' the MTV show, which is a derivative of that documentary, and the sort of associated things you'll find online and otherwise about 'catfish' or 'catfishing,'" Swarbrick said during a press conference on Wednesday evening.
The film follows a young photographer, Nev Schulman, who falls in love with a beautiful aspiring singer he meets on Facebook. Months later, after visiting her home, he learns the shocking truth about the woman's real identity.
Following the film's release, Schulman was repeatedly contacted by those with similar experiences, leading him to develop the series.
The show chronicles various Internet relationships that may or may not be (but usually are) shrouded in lies and deceit.
The term "catfished" now signifies getting duped via the Internet by an individual who creates a fictitious online identity.
According to Urban Dictionary, a catfish is "someone who pretends to be someone they're not using Facebook or other social media to create false identities, particularly to pursue deceptive online romances."
Te'o's story has generated a considerable amount of publicity for "Catfish." The addictive reality series has been cited in virtually every news story on the Notre Dame incident.
ABC News released the story "Manti Te'o Hoax Exposes 'Catfish' Internet Scams," while USA Today published "ESPN's Golic: Te'o a victim of a 'Catfish'-like hoax."
The elaborate ruse also led Yahoo! Sports to ask "Manti Te'o was Catfished? Wait, what's that?" FOX News released a similar story titled MTV show 'Catfish' center of Manti Te'o scandal. So what exactly is it?
Robert Jonson of the San Antonio Express notes that the report "could turn out to be a promotional goldmine for "Catfish."
"Johnson reports that early on Thursday, Mike Golic of ESPN Radio's "Mike and Mike in the Morning" chimed in on the tremendous publicity that the film and series are now getting.
"Certainly, the movie 'Catfish' is getting a lot of play, isn't it?" Golic said. The media's repeated references to the low-budget shocker has not gone unnoticed by Schulman, who has tweeted about Te'o multiple times.
"I am working on finding out more about this @MTeo_5 #Catfish story. I have been in contact with the woman involved and will get the truth," Schulman said via his Twitter account on Wednesday.
On Thursday, he reached out to Te'o, perhaps extending an invitation for the athlete to appear on his show.
@MTeo_5 I know how you feel. It happened 2 me. I want 2 help tell ur story & prevent this from happening to others in the future. Let's talk," Schulman posted.
In an interview with MTV, the 28-year-old said that despite Te'o's fame, it couldn't protect him online from deception.
"My reaction is, quite frankly, no different from my reaction on the show," Schulman said. "It doesn't really change anything for me that this victim is a high-profile football player. I think it can and obviously does happen to anyone."
He also likened the case to his own experience.
"I very much got sucked into a relationship -- it wasn't my intention, but it happened to me -- and it happens slowly over time," he said. "And, of course, when you read an article all at once where it reveals all these stories and all these details, it seems crazy, but in the process of it, as it happens very slowly, things don't seem so crazy. And then, of course, when you look at it all in one snapshot, it does sort of seem kind of unbelievable."
As the now-infamous Deadspin story notes, a woman named Donna Tei, whose image was used to create a fake profile for Kekua's sister, contacted Schulman via a now-deleted tweet asking for help.
© Copyright IBTimes 2023. All rights reserved.