Marc Jacobs Offering Reward for Information on Stolen Collection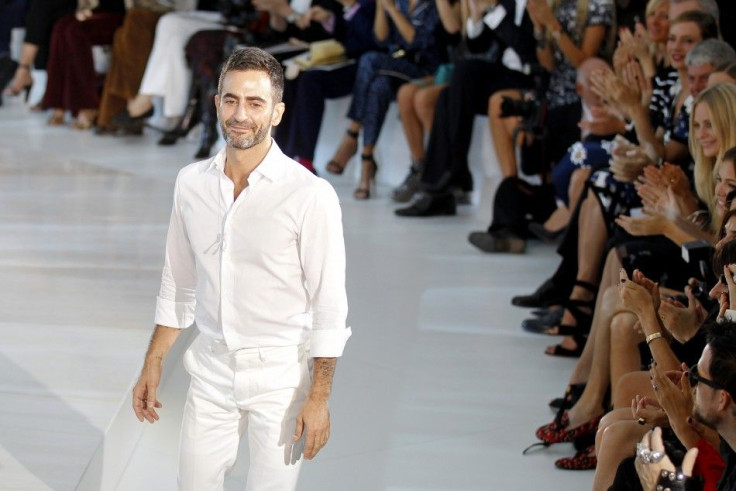 Marc Jacobs is now offering a reward for anyone who has information about his stolen SS 2012 collection.
Marc Jacobs (@MarcJacobsIntl) tweeted: See any chic truck drivers cruising around Europe dressed in #SS12 Collection? Get a pic & call 212-343-0222. Reward.
No dollar amount has been listed but it may be quite significant.
The 64 items were stolen from the Mount Street area of London on Thursday. These 64 items are supposedly worth $65,000, according to Gawker.
Marc Jacobs then tweeted a reassuring message to fans who have been concerned about the theft: We appreciate all the concern about our stolen #SS12 Collection samples! We do still have other samples thankfully. Life goes on.
The collection was being shuttled from Paris to London for a UK press event. The American designer's public relations team confirmed the crime and announced the cancellation of a scheduled press day on Wednesday, reports the Telegraph.
Dear all, the statement sent via email began. The Marc Jacobs PR team is sorry to inform you that our press day tomorrow in the Marc Jacobs store [in London] is cancelled, due to the theft of the spring/summer 2012 collections during its transfer from Paris.
Piece stolen were sample items intended for editorial use. Fashionista noted that the thieves must have snatched the luxury goods for the purpose of duplication, since it would be quite difficult to sell the clothes on the black market without garnering a lot of attention.
If the stolen items were samples, this means that they have not gone into distribution yet.
Jacobs is said to have duplicates of his looks which can be used in place of the pilfered ones.
© Copyright IBTimes 2023. All rights reserved.