Maria Menounos Questions Amanda Peet About 'Game Of Thrones' Season 5 Spoilers On Red Carpet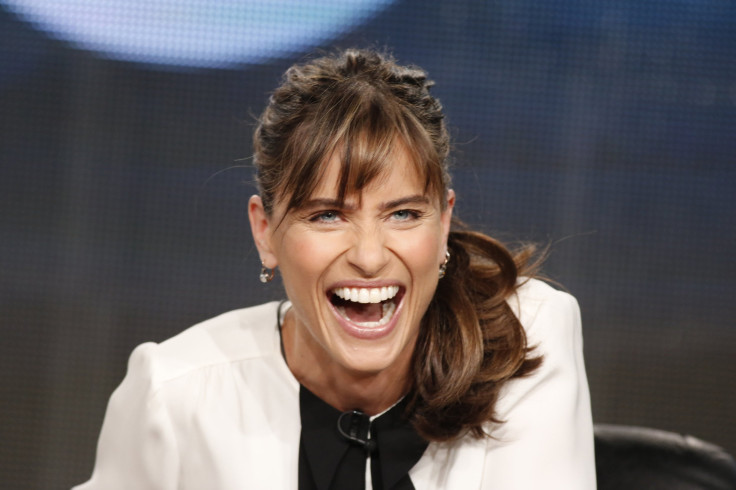 "Game of Thrones" fans are ravenous. With Season 5 of the show only months away, premiering on April 12, fans are eager for any tidbit or spoiler they can get about new episodes of the HBO drama. That eagerness apparently extends to E! reporter Maria Menounos, who, while interviewing actress Amanda Peet on the red carpet for the 2015 Screen Actors Guild Awards, could not help but press the actress about any spoilers she may have from her husband, "Game of Thrones" executive producer David Benioff.
Despite the fact that Peet is a popular working actress with a career of own, including the series "Togetherness," which premiered on HBO earlier this month, Menounos could only think to ask her about her husband's series. As a result, the interview was at times awkward, and some have been calling Menounos' questioning rude.
Peet might not be able to fault Menounos, however, as it seems she is crazy about the show herself.
"When I see cast members, like if I see Kit Harington in L.A., I get terrified if David's shooting," Peet told Menounos. "I'm like, 'What are you doing here? Why aren't you in Belfast? What's happening to Jon Snow that you're here and not in Belfast right now?'"
Peet went on to tell Menounos that is tempting for her to read scripts for the show when her husband has them in their home. "It's almost like somebody eating a tub of ice cream in front of you," Peet said.
Menounos, Peet and the rest of the "Game of Thrones" fans will get some answers to all of their burning questions when the first full trailer for Season 5 debuts during the one-week IMAX theatrical release of two Season 4 episodes on Thursday. "Game of Thrones" Season 5 premieres on HBO on Apr. 12.
Was Maria Menounos being rude? Tweet your thoughts to @Ja9GarofaloTV.
© Copyright IBTimes 2023. All rights reserved.